NVIS PolyVision Ring Filters for LED Light Sources
NVIS Compliant per MIL-L-85762A and MIL-STD-3009 for SAE AS7788 Type VII Edge Lit Panels and other NVG Compatible Displays using Discrete 3mm or 5mm LEDs, or SMD Type LEDs

PolyVision Ring Filter for LEDs Master List
Part Number
NVIS Color
Figure
ØA
Diameter
ØB
Diameter
D
Dimension
Overall
Length
L-65196-185-120
Green A
Figure 1
0.185 [4.7mm]
0.125 [3.1mm]
0.030 [0.8mm]
0.120 [3.0mm]
L-65196-185-130
Green A
Figure 1
0.185 [4.7mm]
0.125 [3.1mm]
0.030 [0.8mm]
0.130 [3.3mm]
L-65196-185-140
Green A
Figure 1
0.185 [4.7mm]
0.125 [3.1mm]
0.030 [0.8mm]
0.140 [3.6mm]
L-65196-185-150
Green A
Figure 1
0.185 [4.7mm]
0.125 [3.1mm]
0.030 [0.8mm]
0.150 [3.8mm]
L-65196-185-160
Green A
Figure 1
0.185 [4.7mm]
0.125 [3.1mm]
0.030 [0.8mm]
0.160 [4.1mm]
L-65196-185-170
Green A
Figure 1
0.185 [4.7mm]
0.125 [3.1mm]
0.030 [0.8mm]
0.170 [4.3mm]
L-65196-185-180
Green A
Figure 1
0.185 [4.7mm]
0.125 [3.1mm]
0.030 [0.8mm]
0.180 [4.6mm]
L-65196-185-190
Green A
Figure 1
0.185 [4.7mm]
0.125 [3.1mm]
0.030 [0.8mm]
0.190 [4.8mm]
L-65196-185-200
Green A
Figure 1
0.185 [4.7mm]
0.125 [3.1mm]
0.030 [0.8mm]
0.200 [5.1mm]
L-65196-210-120
Green A
Figure 1
0.210 [5.3mm]
0.150 [3.8mm]
0.030 [0.8mm]
0.120 [3.0mm]
L-65196-210-130
Green A
Figure 1
0.210 [5.3mm]
0.150 [3.8mm]
0.030 [0.8mm]
0.130 [3.3mm]
L-65196-210-140
Green A
Figure 1
0.210 [5.3mm]
0.150 [3.8mm]
0.030 [0.8mm]
0.140 [3.6mm]
L-65196-210-150
Green A
Figure 1
0.210 [5.3mm]
0.150 [3.8mm]
0.030 [0.8mm]
0.150 [3.8mm]
L-65196-210-160
Green A
Figure 1
0.210 [5.3mm]
0.150 [3.8mm]
0.030 [0.8mm]
0.160 [4.1mm]
L-65196-210-170
Green A
Figure 1
0.210 [5.3mm]
0.150 [3.8mm]
0.030 [0.8mm]
0.170 [4.3mm]
L-65196-210-180
Green A
Figure 1
0.210 [5.3mm]
0.150 [3.8mm]
0.030 [0.8mm]
0.180 [4.6mm]
L-65196-210-190
Green A
Figure 1
0.210 [5.3mm]
0.150 [3.8mm]
0.030 [0.8mm]
0.190 [4.8mm]
L-65196-210-200
Green A
Figure 1
0.210 [5.3mm]
0.150 [3.8mm]
0.030 [0.8mm]
0.200 [5.1mm]
L-65196-240-120
Green A
Figure 1
0.240 [6.1mm]
0.180 [4.6mm]
0.030 [0.8mm]
0.120 [3.0mm]
L-65196-240-130
Green A
Figure 1
0.240 [6.1mm]
0.180 [4.6mm]
0.030 [0.8mm]
0.130 [3.3mm]
L-65196-240-140
Green A
Figure 1
0.240 [6.1mm]
0.180 [4.6mm]
0.030 [0.8mm]
0.140 [3.6mm]
L-65196-240-150
Green A
Figure 1
0.240 [6.1mm]
0.180 [4.6mm]
0.030 [0.8mm]
0.150 [3.8mm]
L-65196-240-160
Green A
Figure 1
0.240 [6.1mm]
0.180 [4.6mm]
0.030 [0.8mm]
0.160 [4.1mm]
L-65196-240-170
Green A
Figure 1
0.240 [6.1mm]
0.180 [4.6mm]
0.030 [0.8mm]
0.170 [4.3mm]
L-65196-240-180
Green A
Figure 1
0.240 [6.1mm]
0.180 [4.6mm]
0.030 [0.8mm]
0.180 [4.6mm]
L-65196-240-190
Green A
Figure 1
0.240 [6.1mm]
0.180 [4.6mm]
0.030 [0.8mm]
0.190 [4.8mm]
L-65196-240-200
Green A
Figure 1
0.240 [6.1mm]
0.180 [4.6mm]
0.030 [0.8mm]
0.200 [5.1mm]
L-65196-250-120
Green A
Figure 1
0.250 [6.3mm]
0.190 [4.8mm]
0.030 [0.8mm]
0.120 [3.0mm]
L-65196-250-130
Green A
Figure 1
0.250 [6.3mm]
0.190 [4.8mm]
0.030 [0.8mm]
0.130 [3.3mm]
L-65196-250-140
Green A
Figure 1
0.250 [6.3mm]
0.190 [4.8mm]
0.030 [0.8mm]
0.140 [3.6mm]
L-65196-250-150
Green A
Figure 1
0.250 [6.3mm]
0.190 [4.8mm]
0.030 [0.8mm]
0.150 [3.8mm]
L-65196-250-160
Green A
Figure 1
0.250 [6.3mm]
0.190 [4.8mm]
0.030 [0.8mm]
0.160 [4.1mm]
L-65196-250-170
Green A
Figure 1
0.250 [6.3mm]
0.190 [4.8mm]
0.030 [0.8mm]
0.170 [4.3mm]
L-65196-250-180
Green A
Figure 1
0.250 [6.3mm]
0.190 [4.8mm]
0.030 [0.8mm]
0.180 [4.6mm]
L-65196-250-190
Green A
Figure 1
0.250 [6.3mm]
0.190 [4.8mm]
0.030 [0.8mm]
0.190 [4.8mm]
L-65196-250-200
Green A
Figure 1
0.250 [6.3mm]
0.190 [4.8mm]
0.030 [0.8mm]
0.200 [5.1mm]
L-65196-280-120
Green A
Figure 1
0.280 [7.1mm]
0.220 [5.6mm]
0.030 [0.8mm]
0.120 [3.0mm]
L-65196-280-130
Green A
Figure 1
0.280 [7.1mm]
0.220 [5.6mm]
0.030 [0.8mm]
0.130 [3.3mm]
L-65196-280-140
Green A
Figure 1
0.280 [7.1mm]
0.220 [5.6mm]
0.030 [0.8mm]
0.140 [3.6mm]
L-65196-280-150
Green A
Figure 1
0.280 [7.1mm]
0.220 [5.6mm]
0.030 [0.8mm]
0.150 [3.8mm]
L-65196-280-160
Green A
Figure 1
0.280 [7.1mm]
0.220 [5.6mm]
0.030 [0.8mm]
0.160 [4.1mm]
L-65196-280-170
Green A
Figure 1
0.280 [7.1mm]
0.220 [5.6mm]
0.030 [0.8mm]
0.170 [4.3mm]
L-65196-280-180
Green A
Figure 1
0.280 [7.1mm]
0.220 [5.6mm]
0.030 [0.8mm]
0.180 [4.6mm]
L-65196-280-190
Green A
Figure 1
0.280 [7.1mm]
0.220 [5.6mm]
0.030 [0.8mm]
0.190 [4.8mm]
L-65196-280-200
Green A
Figure 1
0.280 [7.1mm]
0.220 [5.6mm]
0.030 [0.8mm]
0.200 [5.1mm]
L-65330-185-120
Green A
Figure 1
0.185 [4.7mm]
0.125 [3.1mm]
0.030 [0.8mm]
0.120 [3.0mm]
L-65330-185-130
Green A
Figure 1
0.185 [4.7mm]
0.125 [3.1mm]
0.030 [0.8mm]
0.130 [3.3mm]
L-65330-185-140
Green A
Figure 1
0.185 [4.7mm]
0.125 [3.1mm]
0.030 [0.8mm]
0.140 [3.6mm]
L-65330-185-150
Green A
Figure 1
0.185 [4.7mm]
0.125 [3.1mm]
0.030 [0.8mm]
0.150 [3.8mm]
L-65330-185-160
Green A
Figure 1
0.185 [4.7mm]
0.125 [3.1mm]
0.030 [0.8mm]
0.160 [4.1mm]
L-65330-185-170
Green A
Figure 1
0.185 [4.7mm]
0.125 [3.1mm]
0.030 [0.8mm]
0.170 [4.3mm]
L-65330-185-180
Green A
Figure 1
0.185 [4.7mm]
0.125 [3.1mm]
0.030 [0.8mm]
0.180 [4.6mm]
L-65330-185-190
Green A
Figure 1
0.185 [4.7mm]
0.125 [3.1mm]
0.030 [0.8mm]
0.190 [4.8mm]
L-65330-185-200
Green A
Figure 1
0.185 [4.7mm]
0.125 [3.1mm]
0.030 [0.8mm]
0.200 [5.1mm]
L-65330-210-120
Green A
Figure 1
0.210 [5.3mm]
0.150 [3.8mm]
0.030 [0.8mm]
0.120 [3.0mm]
L-65330-210-130
Green A
Figure 1
0.210 [5.3mm]
0.150 [3.8mm]
0.030 [0.8mm]
0.130 [3.3mm]
L-65330-210-140
Green A
Figure 1
0.210 [5.3mm]
0.150 [3.8mm]
0.030 [0.8mm]
0.140 [3.6mm]
L-65330-210-150
Green A
Figure 1
0.210 [5.3mm]
0.150 [3.8mm]
0.030 [0.8mm]
0.150 [3.8mm]
L-65330-210-160
Green A
Figure 1
0.210 [5.3mm]
0.150 [3.8mm]
0.030 [0.8mm]
0.160 [4.1mm]
L-65330-210-170
Green A
Figure 1
0.210 [5.3mm]
0.150 [3.8mm]
0.030 [0.8mm]
0.170 [4.3mm]
L-65330-210-180
Green A
Figure 1
0.210 [5.3mm]
0.150 [3.8mm]
0.030 [0.8mm]
0.180 [4.6mm]
L-65330-210-190
Green A
Figure 1
0.210 [5.3mm]
0.150 [3.8mm]
0.030 [0.8mm]
0.190 [4.8mm]
L-65330-210-200
Green A
Figure 1
0.210 [5.3mm]
0.150 [3.8mm]
0.030 [0.8mm]
0.200 [5.1mm]
L-65330-240-120
Green A
Figure 1
0.240 [6.1mm]
0.180 [4.6mm]
0.030 [0.8mm]
0.120 [3.0mm]
L-65330-240-130
Green A
Figure 1
0.240 [6.1mm]
0.180 [4.6mm]
0.030 [0.8mm]
0.130 [3.3mm]
L-65330-240-140
Green A
Figure 1
0.240 [6.1mm]
0.180 [4.6mm]
0.030 [0.8mm]
0.140 [3.6mm]
L-65330-240-150
Green A
Figure 1
0.240 [6.1mm]
0.180 [4.6mm]
0.030 [0.8mm]
0.150 [3.8mm]
L-65330-240-160
Green A
Figure 1
0.240 [6.1mm]
0.180 [4.6mm]
0.030 [0.8mm]
0.160 [4.1mm]
L-65330-240-170
Green A
Figure 1
0.240 [6.1mm]
0.180 [4.6mm]
0.030 [0.8mm]
0.170 [4.3mm]
L-65330-240-180
Green A
Figure 1
0.240 [6.1mm]
0.180 [4.6mm]
0.030 [0.8mm]
0.180 [4.6mm]
L-65330-240-190
Green A
Figure 1
0.240 [6.1mm]
0.180 [4.6mm]
0.030 [0.8mm]
0.190 [4.8mm]
L-65330-240-200
Green A
Figure 1
0.240 [6.1mm]
0.180 [4.6mm]
0.030 [0.8mm]
0.200 [5.1mm]
L-65330-250-120
Green A
Figure 1
0.250 [6.3mm]
0.190 [4.8mm]
0.030 [0.8mm]
0.120 [3.0mm]
L-65330-250-130
Green A
Figure 1
0.250 [6.3mm]
0.190 [4.8mm]
0.030 [0.8mm]
0.130 [3.3mm]
L-65330-250-140
Green A
Figure 1
0.250 [6.3mm]
0.190 [4.8mm]
0.030 [0.8mm]
0.140 [3.6mm]
L-65330-250-150
Green A
Figure 1
0.250 [6.3mm]
0.190 [4.8mm]
0.030 [0.8mm]
0.150 [3.8mm]
L-65330-250-160
Green A
Figure 1
0.250 [6.3mm]
0.190 [4.8mm]
0.030 [0.8mm]
0.160 [4.1mm]
L-65330-250-170
Green A
Figure 1
0.250 [6.3mm]
0.190 [4.8mm]
0.030 [0.8mm]
0.170 [4.3mm]
L-65330-250-180
Green A
Figure 1
0.250 [6.3mm]
0.190 [4.8mm]
0.030 [0.8mm]
0.180 [4.6mm]
L-65330-250-190
Green A
Figure 1
0.250 [6.3mm]
0.190 [4.8mm]
0.030 [0.8mm]
0.190 [4.8mm]
L-65330-250-200
Green A
Figure 1
0.250 [6.3mm]
0.190 [4.8mm]
0.030 [0.8mm]
0.200 [5.1mm]
L-65330-280-120
Green A
Figure 1
0.280 [7.1mm]
0.220 [5.6mm]
0.030 [0.8mm]
0.120 [3.0mm]
L-65330-280-130
Green A
Figure 1
0.280 [7.1mm]
0.220 [5.6mm]
0.030 [0.8mm]
0.130 [3.3mm]
L-65330-280-140
Green A
Figure 1
0.280 [7.1mm]
0.220 [5.6mm]
0.030 [0.8mm]
0.140 [3.6mm]
L-65330-280-150
Green A
Figure 1
0.280 [7.1mm]
0.220 [5.6mm]
0.030 [0.8mm]
0.150 [3.8mm]
L-65330-280-160
Green A
Figure 1
0.280 [7.1mm]
0.220 [5.6mm]
0.030 [0.8mm]
0.160 [4.1mm]
L-65330-280-170
Green A
Figure 1
0.280 [7.1mm]
0.220 [5.6mm]
0.030 [0.8mm]
0.170 [4.3mm]
L-65330-280-180
Green A
Figure 1
0.280 [7.1mm]
0.220 [5.6mm]
0.030 [0.8mm]
0.180 [4.6mm]
L-65330-280-190
Green A
Figure 1
0.280 [7.1mm]
0.220 [5.6mm]
0.030 [0.8mm]
0.190 [4.8mm]
L-65330-280-200
Green A
Figure 1
0.280 [7.1mm]
0.220 [5.6mm]
0.030 [0.8mm]
0.200 [5.1mm]
L-65197-185-120
Green B
Figure 1
0.185 [4.7mm]
0.125 [3.1mm]
0.030 [0.8mm]
0.120 [3.0mm]
L-65197-185-130
Green B
Figure 1
0.185 [4.7mm]
0.125 [3.1mm]
0.030 [0.8mm]
0.130 [3.3mm]
L-65197-185-140
Green B
Figure 1
0.185 [4.7mm]
0.125 [3.1mm]
0.030 [0.8mm]
0.140 [3.6mm]
L-65197-185-150
Green B
Figure 1
0.185 [4.7mm]
0.125 [3.1mm]
0.030 [0.8mm]
0.150 [3.8mm]
L-65197-185-160
Green B
Figure 1
0.185 [4.7mm]
0.125 [3.1mm]
0.030 [0.8mm]
0.160 [4.1mm]
L-65197-185-170
Green B
Figure 1
0.185 [4.7mm]
0.125 [3.1mm]
0.030 [0.8mm]
0.170 [4.3mm]
L-65197-185-180
Green B
Figure 1
0.185 [4.7mm]
0.125 [3.1mm]
0.030 [0.8mm]
0.180 [4.6mm]
L-65197-185-190
Green B
Figure 1
0.185 [4.7mm]
0.125 [3.1mm]
0.030 [0.8mm]
0.190 [4.8mm]
L-65197-185-200
Green B
Figure 1
0.185 [4.7mm]
0.125 [3.1mm]
0.030 [0.8mm]
0.200 [5.1mm]
L-65197-210-120
Green B
Figure 1
0.210 [5.3mm]
0.150 [3.8mm]
0.030 [0.8mm]
0.120 [3.0mm]
L-65197-210-130
Green B
Figure 1
0.210 [5.3mm]
0.150 [3.8mm]
0.030 [0.8mm]
0.130 [3.3mm]
L-65197-210-140
Green B
Figure 1
0.210 [5.3mm]
0.150 [3.8mm]
0.030 [0.8mm]
0.140 [3.6mm]
L-65197-210-150
Green B
Figure 1
0.210 [5.3mm]
0.150 [3.8mm]
0.030 [0.8mm]
0.150 [3.8mm]
L-65197-210-160
Green B
Figure 1
0.210 [5.3mm]
0.150 [3.8mm]
0.030 [0.8mm]
0.160 [4.1mm]
L-65197-210-170
Green B
Figure 1
0.210 [5.3mm]
0.150 [3.8mm]
0.030 [0.8mm]
0.170 [4.3mm]
L-65197-210-180
Green B
Figure 1
0.210 [5.3mm]
0.150 [3.8mm]
0.030 [0.8mm]
0.180 [4.6mm]
L-65197-210-190
Green B
Figure 1
0.210 [5.3mm]
0.150 [3.8mm]
0.030 [0.8mm]
0.190 [4.8mm]
L-65197-210-200
Green B
Figure 1
0.210 [5.3mm]
0.150 [3.8mm]
0.030 [0.8mm]
0.200 [5.1mm]
L-65197-240-120
Green B
Figure 1
0.240 [6.1mm]
0.180 [4.6mm]
0.030 [0.8mm]
0.120 [3.0mm]
L-65197-240-130
Green B
Figure 1
0.240 [6.1mm]
0.180 [4.6mm]
0.030 [0.8mm]
0.130 [3.3mm]
L-65197-240-140
Green B
Figure 1
0.240 [6.1mm]
0.180 [4.6mm]
0.030 [0.8mm]
0.140 [3.6mm]
L-65197-240-150
Green B
Figure 1
0.240 [6.1mm]
0.180 [4.6mm]
0.030 [0.8mm]
0.150 [3.8mm]
L-65197-240-160
Green B
Figure 1
0.240 [6.1mm]
0.180 [4.6mm]
0.030 [0.8mm]
0.160 [4.1mm]
L-65197-240-170
Green B
Figure 1
0.240 [6.1mm]
0.180 [4.6mm]
0.030 [0.8mm]
0.170 [4.3mm]
L-65197-240-180
Green B
Figure 1
0.240 [6.1mm]
0.180 [4.6mm]
0.030 [0.8mm]
0.180 [4.6mm]
L-65197-240-190
Green B
Figure 1
0.240 [6.1mm]
0.180 [4.6mm]
0.030 [0.8mm]
0.190 [4.8mm]
L-65197-240-200
Green B
Figure 1
0.240 [6.1mm]
0.180 [4.6mm]
0.030 [0.8mm]
0.200 [5.1mm]
L-65197-250-120
Green B
Figure 1
0.250 [6.3mm]
0.190 [4.8mm]
0.030 [0.8mm]
0.120 [3.0mm]
L-65197-250-130
Green B
Figure 1
0.250 [6.3mm]
0.190 [4.8mm]
0.030 [0.8mm]
0.130 [3.3mm]
L-65197-250-140
Green B
Figure 1
0.250 [6.3mm]
0.190 [4.8mm]
0.030 [0.8mm]
0.140 [3.6mm]
L-65197-250-150
Green B
Figure 1
0.250 [6.3mm]
0.190 [4.8mm]
0.030 [0.8mm]
0.150 [3.8mm]
L-65197-250-160
Green B
Figure 1
0.250 [6.3mm]
0.190 [4.8mm]
0.030 [0.8mm]
0.160 [4.1mm]
L-65197-250-170
Green B
Figure 1
0.250 [6.3mm]
0.190 [4.8mm]
0.030 [0.8mm]
0.170 [4.3mm]
L-65197-250-180
Green B
Figure 1
0.250 [6.3mm]
0.190 [4.8mm]
0.030 [0.8mm]
0.180 [4.6mm]
L-65197-250-190
Green B
Figure 1
0.250 [6.3mm]
0.190 [4.8mm]
0.030 [0.8mm]
0.190 [4.8mm]
L-65197-250-200
Green B
Figure 1
0.250 [6.3mm]
0.190 [4.8mm]
0.030 [0.8mm]
0.200 [5.1mm]
L-65197-280-120
Green B
Figure 1
0.280 [7.1mm]
0.220 [5.6mm]
0.030 [0.8mm]
0.120 [3.0mm]
L-65197-280-130
Green B
Figure 1
0.280 [7.1mm]
0.220 [5.6mm]
0.030 [0.8mm]
0.130 [3.3mm]
L-65197-280-140
Green B
Figure 1
0.280 [7.1mm]
0.220 [5.6mm]
0.030 [0.8mm]
0.140 [3.6mm]
L-65197-280-150
Green B
Figure 1
0.280 [7.1mm]
0.220 [5.6mm]
0.030 [0.8mm]
0.150 [3.8mm]
L-65197-280-160
Green B
Figure 1
0.280 [7.1mm]
0.220 [5.6mm]
0.030 [0.8mm]
0.160 [4.1mm]
L-65197-280-170
Green B
Figure 1
0.280 [7.1mm]
0.220 [5.6mm]
0.030 [0.8mm]
0.170 [4.3mm]
L-65197-280-180
Green B
Figure 1
0.280 [7.1mm]
0.220 [5.6mm]
0.030 [0.8mm]
0.180 [4.6mm]
L-65197-280-190
Green B
Figure 1
0.280 [7.1mm]
0.220 [5.6mm]
0.030 [0.8mm]
0.190 [4.8mm]
L-65197-280-200
Green B
Figure 1
0.280 [7.1mm]
0.220 [5.6mm]
0.030 [0.8mm]
0.200 [5.1mm]
L-65250-185-120
Green B
Figure 1
0.185 [4.7mm]
0.125 [3.1mm]
0.030 [0.8mm]
0.120 [3.0mm]
L-65250-185-130
Green B
Figure 1
0.185 [4.7mm]
0.125 [3.1mm]
0.030 [0.8mm]
0.130 [3.3mm]
L-65250-185-140
Green B
Figure 1
0.185 [4.7mm]
0.125 [3.1mm]
0.030 [0.8mm]
0.140 [3.6mm]
L-65250-185-150
Green B
Figure 1
0.185 [4.7mm]
0.125 [3.1mm]
0.030 [0.8mm]
0.150 [3.8mm]
L-65250-185-160
Green B
Figure 1
0.185 [4.7mm]
0.125 [3.1mm]
0.030 [0.8mm]
0.160 [4.1mm]
L-65250-185-170
Green B
Figure 1
0.185 [4.7mm]
0.125 [3.1mm]
0.030 [0.8mm]
0.170 [4.3mm]
L-65250-185-180
Green B
Figure 1
0.185 [4.7mm]
0.125 [3.1mm]
0.030 [0.8mm]
0.180 [4.6mm]
L-65250-185-190
Green B
Figure 1
0.185 [4.7mm]
0.125 [3.1mm]
0.030 [0.8mm]
0.190 [4.8mm]
L-65250-185-200
Green B
Figure 1
0.185 [4.7mm]
0.125 [3.1mm]
0.030 [0.8mm]
0.200 [5.1mm]
L-65250-210-120
Green B
Figure 1
0.210 [5.3mm]
0.150 [3.8mm]
0.030 [0.8mm]
0.120 [3.0mm]
L-65250-210-130
Green B
Figure 1
0.210 [5.3mm]
0.150 [3.8mm]
0.030 [0.8mm]
0.130 [3.3mm]
L-65250-210-140
Green B
Figure 1
0.210 [5.3mm]
0.150 [3.8mm]
0.030 [0.8mm]
0.140 [3.6mm]
L-65250-210-150
Green B
Figure 1
0.210 [5.3mm]
0.150 [3.8mm]
0.030 [0.8mm]
0.150 [3.8mm]
L-65250-210-160
Green B
Figure 1
0.210 [5.3mm]
0.150 [3.8mm]
0.030 [0.8mm]
0.160 [4.1mm]
L-65250-210-170
Green B
Figure 1
0.210 [5.3mm]
0.150 [3.8mm]
0.030 [0.8mm]
0.170 [4.3mm]
L-65250-210-180
Green B
Figure 1
0.210 [5.3mm]
0.150 [3.8mm]
0.030 [0.8mm]
0.180 [4.6mm]
L-65250-210-190
Green B
Figure 1
0.210 [5.3mm]
0.150 [3.8mm]
0.030 [0.8mm]
0.190 [4.8mm]
L-65250-210-200
Green B
Figure 1
0.210 [5.3mm]
0.150 [3.8mm]
0.030 [0.8mm]
0.200 [5.1mm]
L-65250-240-120
Green B
Figure 1
0.240 [6.1mm]
0.180 [4.6mm]
0.030 [0.8mm]
0.120 [3.0mm]
L-65250-240-130
Green B
Figure 1
0.240 [6.1mm]
0.180 [4.6mm]
0.030 [0.8mm]
0.130 [3.3mm]
L-65250-240-140
Green B
Figure 1
0.240 [6.1mm]
0.180 [4.6mm]
0.030 [0.8mm]
0.140 [3.6mm]
L-65250-240-150
Green B
Figure 1
0.240 [6.1mm]
0.180 [4.6mm]
0.030 [0.8mm]
0.150 [3.8mm]
L-65250-240-160
Green B
Figure 1
0.240 [6.1mm]
0.180 [4.6mm]
0.030 [0.8mm]
0.160 [4.1mm]
L-65250-240-170
Green B
Figure 1
0.240 [6.1mm]
0.180 [4.6mm]
0.030 [0.8mm]
0.170 [4.3mm]
L-65250-240-180
Green B
Figure 1
0.240 [6.1mm]
0.180 [4.6mm]
0.030 [0.8mm]
0.180 [4.6mm]
L-65250-240-190
Green B
Figure 1
0.240 [6.1mm]
0.180 [4.6mm]
0.030 [0.8mm]
0.190 [4.8mm]
L-65250-240-200
Green B
Figure 1
0.240 [6.1mm]
0.180 [4.6mm]
0.030 [0.8mm]
0.200 [5.1mm]
L-65250-250-120
Green B
Figure 1
0.250 [6.3mm]
0.190 [4.8mm]
0.030 [0.8mm]
0.120 [3.0mm]
L-65250-250-130
Green B
Figure 1
0.250 [6.3mm]
0.190 [4.8mm]
0.030 [0.8mm]
0.130 [3.3mm]
L-65250-250-140
Green B
Figure 1
0.250 [6.3mm]
0.190 [4.8mm]
0.030 [0.8mm]
0.140 [3.6mm]
L-65250-250-150
Green B
Figure 1
0.250 [6.3mm]
0.190 [4.8mm]
0.030 [0.8mm]
0.150 [3.8mm]
L-65250-250-160
Green B
Figure 1
0.250 [6.3mm]
0.190 [4.8mm]
0.030 [0.8mm]
0.160 [4.1mm]
L-65250-250-170
Green B
Figure 1
0.250 [6.3mm]
0.190 [4.8mm]
0.030 [0.8mm]
0.170 [4.3mm]
L-65250-250-180
Green B
Figure 1
0.250 [6.3mm]
0.190 [4.8mm]
0.030 [0.8mm]
0.180 [4.6mm]
L-65250-250-190
Green B
Figure 1
0.250 [6.3mm]
0.190 [4.8mm]
0.030 [0.8mm]
0.190 [4.8mm]
L-65250-250-200
Green B
Figure 1
0.250 [6.3mm]
0.190 [4.8mm]
0.030 [0.8mm]
0.200 [5.1mm]
L-65250-280-120
Green B
Figure 1
0.280 [7.1mm]
0.220 [5.6mm]
0.030 [0.8mm]
0.120 [3.0mm]
L-65250-280-130
Green B
Figure 1
0.280 [7.1mm]
0.220 [5.6mm]
0.030 [0.8mm]
0.130 [3.3mm]
L-65250-280-140
Green B
Figure 1
0.280 [7.1mm]
0.220 [5.6mm]
0.030 [0.8mm]
0.140 [3.6mm]
L-65250-280-150
Green B
Figure 1
0.280 [7.1mm]
0.220 [5.6mm]
0.030 [0.8mm]
0.150 [3.8mm]
L-65250-280-160
Green B
Figure 1
0.280 [7.1mm]
0.220 [5.6mm]
0.030 [0.8mm]
0.160 [4.1mm]
L-65250-280-170
Green B
Figure 1
0.280 [7.1mm]
0.220 [5.6mm]
0.030 [0.8mm]
0.170 [4.3mm]
L-65250-280-180
Green B
Figure 1
0.280 [7.1mm]
0.220 [5.6mm]
0.030 [0.8mm]
0.180 [4.6mm]
L-65250-280-190
Green B
Figure 1
0.280 [7.1mm]
0.220 [5.6mm]
0.030 [0.8mm]
0.190 [4.8mm]
L-65250-280-200
Green B
Figure 1
0.280 [7.1mm]
0.220 [5.6mm]
0.030 [0.8mm]
0.200 [5.1mm]
L-65648-185-120
WHITE
Figure 1
0.185 [4.7mm]
0.105 [2.7mm]
0.040 [1.1mm]
0.120 [3.0mm]
L-65648-185-130
WHITE
Figure 1
0.185 [4.7mm]
0.105 [2.7mm]
0.040 [1.1mm]
0.130 [3.3mm]
L-65648-185-140
WHITE
Figure 1
0.185 [4.7mm]
0.105 [2.7mm]
0.040 [1.1mm]
0.140 [3.6mm]
L-65648-185-150
WHITE
Figure 1
0.185 [4.7mm]
0.105 [2.7mm]
0.040 [1.1mm]
0.150 [3.8mm]
L-65648-185-160
WHITE
Figure 1
0.185 [4.7mm]
0.105 [2.7mm]
0.040 [1.1mm]
0.160 [4.1mm]
L-65648-185-170
WHITE
Figure 1
0.185 [4.7mm]
0.105 [2.7mm]
0.040 [1.1mm]
0.170 [4.3mm]
L-65648-185-180
WHITE
Figure 1
0.185 [4.7mm]
0.105 [2.7mm]
0.040 [1.1mm]
0.180 [4.6mm]
L-65648-185-190
WHITE
Figure 1
0.185 [4.7mm]
0.105 [2.7mm]
0.040 [1.1mm]
0.190 [4.8mm]
L-65648-185-200
WHITE
Figure 1
0.185 [4.7mm]
0.105 [2.7mm]
0.040 [1.1mm]
0.200 [5.1mm]
L-65648-210-120
WHITE
Figure 1
0.210 [5.3mm]
0.130 [3.3mm]
0.040 [1.1mm]
0.120 [3.0mm]
L-65648-210-130
WHITE
Figure 1
0.210 [5.3mm]
0.130 [3.3mm]
0.040 [1.1mm]
0.130 [3.3mm]
L-65648-210-140
WHITE
Figure 1
0.210 [5.3mm]
0.130 [3.3mm]
0.040 [1.1mm]
0.140 [3.6mm]
L-65648-210-150
WHITE
Figure 1
0.210 [5.3mm]
0.130 [3.3mm]
0.040 [1.1mm]
0.150 [3.8mm]
L-65648-210-160
WHITE
Figure 1
0.210 [5.3mm]
0.130 [3.3mm]
0.040 [1.1mm]
0.160 [4.1mm]
L-65648-210-170
WHITE
Figure 1
0.210 [5.3mm]
0.130 [3.3mm]
0.040 [1.1mm]
0.170 [4.3mm]
L-65648-210-180
WHITE
Figure 1
0.210 [5.3mm]
0.130 [3.3mm]
0.040 [1.1mm]
0.180 [4.6mm]
L-65648-210-190
WHITE
Figure 1
0.210 [5.3mm]
0.130 [3.3mm]
0.040 [1.1mm]
0.190 [4.8mm]
L-65648-210-200
WHITE
Figure 1
0.210 [5.3mm]
0.130 [3.3mm]
0.040 [1.1mm]
0.200 [5.1mm]
L-65648-240-120
WHITE
Figure 1
0.240 [6.1mm]
0.160 [4.1mm]
0.040 [1.1mm]
0.120 [3.0mm]
L-65648-240-130
WHITE
Figure 1
0.240 [6.1mm]
0.160 [4.1mm]
0.040 [1.1mm]
0.130 [3.3mm]
L-65648-240-140
WHITE
Figure 1
0.240 [6.1mm]
0.160 [4.1mm]
0.040 [1.1mm]
0.140 [3.6mm]
L-65648-240-150
WHITE
Figure 1
0.240 [6.1mm]
0.160 [4.1mm]
0.040 [1.1mm]
0.150 [3.8mm]
L-65648-240-160
WHITE
Figure 1
0.240 [6.1mm]
0.160 [4.1mm]
0.040 [1.1mm]
0.160 [4.1mm]
L-65648-240-170
WHITE
Figure 1
0.240 [6.1mm]
0.160 [4.1mm]
0.040 [1.1mm]
0.170 [4.3mm]
L-65648-240-180
WHITE
Figure 1
0.240 [6.1mm]
0.160 [4.1mm]
0.040 [1.1mm]
0.180 [4.6mm]
L-65648-240-190
WHITE
Figure 1
0.240 [6.1mm]
0.160 [4.1mm]
0.040 [1.1mm]
0.190 [4.8mm]
L-65648-240-200
WHITE
Figure 1
0.240 [6.1mm]
0.160 [4.1mm]
0.040 [1.1mm]
0.200 [5.1mm]
L-65648-250-120
WHITE
Figure 1
0.250 [6.3mm]
0.170 [4.3mm]
0.040 [1.1mm]
0.120 [3.0mm]
L-65648-250-130
WHITE
Figure 1
0.250 [6.3mm]
0.170 [4.3mm]
0.040 [1.1mm]
0.130 [3.3mm]
L-65648-250-140
WHITE
Figure 1
0.250 [6.3mm]
0.170 [4.3mm]
0.040 [1.1mm]
0.140 [3.6mm]
L-65648-250-150
WHITE
Figure 1
0.250 [6.3mm]
0.170 [4.3mm]
0.040 [1.1mm]
0.150 [3.8mm]
L-65648-250-160
WHITE
Figure 1
0.250 [6.3mm]
0.170 [4.3mm]
0.040 [1.1mm]
0.160 [4.1mm]
L-65648-250-170
WHITE
Figure 1
0.250 [6.3mm]
0.170 [4.3mm]
0.040 [1.1mm]
0.170 [4.3mm]
L-65648-250-180
WHITE
Figure 1
0.250 [6.3mm]
0.170 [4.3mm]
0.040 [1.1mm]
0.180 [4.6mm]
L-65648-250-190
WHITE
Figure 1
0.250 [6.3mm]
0.170 [4.3mm]
0.040 [1.1mm]
0.190 [4.8mm]
L-65648-250-200
WHITE
Figure 1
0.250 [6.3mm]
0.170 [4.3mm]
0.040 [1.1mm]
0.200 [5.1mm]
L-65648-280-120
WHITE
Figure 1
0.280 [7.1mm]
0.200 [5.1mm]
0.040 [1.1mm]
0.120 [3.0mm]
L-65648-280-130
WHITE
Figure 1
0.280 [7.1mm]
0.200 [5.1mm]
0.040 [1.1mm]
0.130 [3.3mm]
L-65648-280-140
WHITE
Figure 1
0.280 [7.1mm]
0.200 [5.1mm]
0.040 [1.1mm]
0.140 [3.6mm]
L-65648-280-150
WHITE
Figure 1
0.280 [7.1mm]
0.200 [5.1mm]
0.040 [1.1mm]
0.150 [3.8mm]
L-65648-280-160
WHITE
Figure 1
0.280 [7.1mm]
0.200 [5.1mm]
0.040 [1.1mm]
0.160 [4.1mm]
L-65648-280-170
WHITE
Figure 1
0.280 [7.1mm]
0.200 [5.1mm]
0.040 [1.1mm]
0.170 [4.3mm]
L-65648-280-180
WHITE
Figure 1
0.280 [7.1mm]
0.200 [5.1mm]
0.040 [1.1mm]
0.180 [4.6mm]
L-65648-280-190
WHITE
Figure 1
0.280 [7.1mm]
0.200 [5.1mm]
0.040 [1.1mm]
0.190 [4.8mm]
L-65648-280-200
WHITE
Figure 1
0.280 [7.1mm]
0.200 [5.1mm]
0.040 [1.1mm]
0.200 [5.1mm]
L-65951-185-120
AMLCD
Figure 1
0.185 [4.7mm]
0.165 [4.2mm]
0.020 [0.5mm]
0.120 [3.0mm]
L-65951-185-130
AMLCD
Figure 1
0.185 [4.7mm]
0.165 [4.2mm]
0.020 [0.5mm]
0.130 [3.3mm]
L-65951-185-140
AMLCD
Figure 1
0.185 [4.7mm]
0.165 [4.2mm]
0.020 [0.5mm]
0.140 [3.6mm]
L-65951-185-150
AMLCD
Figure 1
0.185 [4.7mm]
0.165 [4.2mm]
0.020 [0.5mm]
0.150 [3.8mm]
L-65951-185-160
AMLCD
Figure 1
0.185 [4.7mm]
0.165 [4.2mm]
0.020 [0.5mm]
0.160 [4.1mm]
L-65951-185-170
AMLCD
Figure 1
0.185 [4.7mm]
0.165 [4.2mm]
0.020 [0.5mm]
0.170 [4.3mm]
L-65951-185-180
AMLCD
Figure 1
0.185 [4.7mm]
0.165 [4.2mm]
0.020 [0.5mm]
0.180 [4.6mm]
L-65951-185-190
AMLCD
Figure 1
0.185 [4.7mm]
0.165 [4.2mm]
0.020 [0.5mm]
0.190 [4.8mm]
L-65951-185-200
AMLCD
Figure 1
0.185 [4.7mm]
0.165 [4.2mm]
0.020 [0.5mm]
0.200 [5.1mm]
L-65951-210-120
AMLCD
Figure 1
0.210 [5.3mm]
0.170 [4.3mm]
0.020 [0.5mm]
0.120 [3.0mm]
L-65951-210-130
AMLCD
Figure 1
0.210 [5.3mm]
0.170 [4.3mm]
0.020 [0.5mm]
0.130 [3.3mm]
L-65951-210-140
AMLCD
Figure 1
0.210 [5.3mm]
0.170 [4.3mm]
0.020 [0.5mm]
0.140 [3.6mm]
L-65951-210-150
AMLCD
Figure 1
0.210 [5.3mm]
0.170 [4.3mm]
0.020 [0.5mm]
0.150 [3.8mm]
L-65951-210-160
AMLCD
Figure 1
0.210 [5.3mm]
0.170 [4.3mm]
0.020 [0.5mm]
0.160 [4.1mm]
L-65951-210-170
AMLCD
Figure 1
0.210 [5.3mm]
0.170 [4.3mm]
0.020 [0.5mm]
0.170 [4.3mm]
L-65951-210-180
AMLCD
Figure 1
0.210 [5.3mm]
0.170 [4.3mm]
0.020 [0.5mm]
0.180 [4.6mm]
L-65951-210-190
AMLCD
Figure 1
0.210 [5.3mm]
0.170 [4.3mm]
0.020 [0.5mm]
0.190 [4.8mm]
L-65951-210-200
AMLCD
Figure 1
0.210 [5.3mm]
0.170 [4.3mm]
0.020 [0.5mm]
0.200 [5.1mm]
L-65951-240-120
AMLCD
Figure 1
0.240 [6.1mm]
0.220 [5.6mm]
0.020 [0.5mm]
0.120 [3.0mm]
L-65951-240-130
AMLCD
Figure 1
0.240 [6.1mm]
0.220 [5.6mm]
0.020 [0.5mm]
0.130 [3.3mm]
L-65951-240-140
AMLCD
Figure 1
0.240 [6.1mm]
0.220 [5.6mm]
0.020 [0.5mm]
0.140 [3.6mm]
L-65951-240-150
AMLCD
Figure 1
0.240 [6.1mm]
0.220 [5.6mm]
0.020 [0.5mm]
0.150 [3.8mm]
L-65951-240-160
AMLCD
Figure 1
0.240 [6.1mm]
0.220 [5.6mm]
0.020 [0.5mm]
0.160 [4.1mm]
L-65951-240-170
AMLCD
Figure 1
0.240 [6.1mm]
0.220 [5.6mm]
0.020 [0.5mm]
0.170 [4.3mm]
L-65951-240-180
AMLCD
Figure 1
0.240 [6.1mm]
0.220 [5.6mm]
0.020 [0.5mm]
0.180 [4.6mm]
L-65951-240-190
AMLCD
Figure 1
0.240 [6.1mm]
0.220 [5.6mm]
0.020 [0.5mm]
0.190 [4.8mm]
L-65951-240-200
AMLCD
Figure 1
0.240 [6.1mm]
0.220 [5.6mm]
0.020 [0.5mm]
0.200 [5.1mm]
L-65951-250-120
AMLCD
Figure 1
0.250 [6.3mm]
0.230 [5.8mm]
0.020 [0.5mm]
0.120 [3.0mm]
L-65951-250-130
AMLCD
Figure 1
0.250 [6.3mm]
0.230 [5.8mm]
0.020 [0.5mm]
0.130 [3.3mm]
L-65951-250-140
AMLCD
Figure 1
0.250 [6.3mm]
0.230 [5.8mm]
0.020 [0.5mm]
0.140 [3.6mm]
L-65951-250-150
AMLCD
Figure 1
0.250 [6.3mm]
0.230 [5.8mm]
0.020 [0.5mm]
0.150 [3.8mm]
L-65951-250-160
AMLCD
Figure 1
0.250 [6.3mm]
0.230 [5.8mm]
0.020 [0.5mm]
0.160 [4.1mm]
L-65951-250-170
AMLCD
Figure 1
0.250 [6.3mm]
0.230 [5.8mm]
0.020 [0.5mm]
0.170 [4.3mm]
L-65951-250-180
AMLCD
Figure 1
0.250 [6.3mm]
0.230 [5.8mm]
0.020 [0.5mm]
0.180 [4.6mm]
L-65951-250-190
AMLCD
Figure 1
0.250 [6.3mm]
0.230 [5.8mm]
0.020 [0.5mm]
0.190 [4.8mm]
L-65951-250-200
AMLCD
Figure 1
0.250 [6.3mm]
0.230 [5.8mm]
0.020 [0.5mm]
0.200 [5.1mm]
L-65951-280-120
AMLCD
Figure 1
0.280 [7.1mm]
0.260 [6.6mm]
0.020 [0.5mm]
0.120 [3.0mm]
L-65951-280-130
AMLCD
Figure 1
0.280 [7.1mm]
0.260 [6.6mm]
0.020 [0.5mm]
0.130 [3.3mm]
L-65951-280-140
AMLCD
Figure 1
0.280 [7.1mm]
0.260 [6.6mm]
0.020 [0.5mm]
0.140 [3.6mm]
L-65951-280-150
AMLCD
Figure 1
0.280 [7.1mm]
0.260 [6.6mm]
0.020 [0.5mm]
0.150 [3.8mm]
L-65951-280-160
AMLCD
Figure 1
0.280 [7.1mm]
0.260 [6.6mm]
0.020 [0.5mm]
0.160 [4.1mm]
L-65951-280-170
AMLCD
Figure 1
0.280 [7.1mm]
0.260 [6.6mm]
0.020 [0.5mm]
0.170 [4.3mm]
L-65951-280-180
AMLCD
Figure 1
0.280 [7.1mm]
0.260 [6.6mm]
0.020 [0.5mm]
0.180 [4.6mm]
L-65951-280-190
AMLCD
Figure 1
0.280 [7.1mm]
0.260 [6.6mm]
0.020 [0.5mm]
0.190 [4.8mm]
L-65951-280-200
AMLCD
Figure 1
0.280 [7.1mm]
0.260 [6.6mm]
0.020 [0.5mm]
0.200 [5.1mm]
L-65401-185-120
Yellow Class A
Figure 1
0.185 [4.7mm]
0.105 [2.7mm]
0.040 [1.1mm]
0.120 [3.0mm]
L-65401-185-130
Yellow Class A
Figure 1
0.185 [4.7mm]
0.105 [2.7mm]
0.040 [1.1mm]
0.130 [3.3mm]
L-65401-185-140
Yellow Class A
Figure 1
0.185 [4.7mm]
0.105 [2.7mm]
0.040 [1.1mm]
0.140 [3.6mm]
L-65401-185-150
Yellow Class A
Figure 1
0.185 [4.7mm]
0.105 [2.7mm]
0.040 [1.1mm]
0.150 [3.8mm]
L-65401-185-160
Yellow Class A
Figure 1
0.185 [4.7mm]
0.105 [2.7mm]
0.040 [1.1mm]
0.160 [4.1mm]
L-65401-185-170
Yellow Class A
Figure 1
0.185 [4.7mm]
0.105 [2.7mm]
0.040 [1.1mm]
0.170 [4.3mm]
L-65401-185-180
Yellow Class A
Figure 1
0.185 [4.7mm]
0.105 [2.7mm]
0.040 [1.1mm]
0.180 [4.6mm]
L-65401-185-190
Yellow Class A
Figure 1
0.185 [4.7mm]
0.105 [2.7mm]
0.040 [1.1mm]
0.190 [4.8mm]
L-65401-185-200
Yellow Class A
Figure 1
0.185 [4.7mm]
0.105 [2.7mm]
0.040 [1.1mm]
0.200 [5.1mm]
L-65401-210-120
Yellow Class A
Figure 1
0.210 [5.3mm]
0.130 [3.3mm]
0.040 [1.1mm]
0.120 [3.0mm]
L-65401-210-130
Yellow Class A
Figure 1
0.210 [5.3mm]
0.130 [3.3mm]
0.040 [1.1mm]
0.130 [3.3mm]
L-65401-210-140
Yellow Class A
Figure 1
0.210 [5.3mm]
0.130 [3.3mm]
0.040 [1.1mm]
0.140 [3.6mm]
L-65401-210-150
Yellow Class A
Figure 1
0.210 [5.3mm]
0.130 [3.3mm]
0.040 [1.1mm]
0.150 [3.8mm]
L-65401-210-160
Yellow Class A
Figure 1
0.210 [5.3mm]
0.130 [3.3mm]
0.040 [1.1mm]
0.160 [4.1mm]
L-65401-210-170
Yellow Class A
Figure 1
0.210 [5.3mm]
0.130 [3.3mm]
0.040 [1.1mm]
0.170 [4.3mm]
L-65401-210-180
Yellow Class A
Figure 1
0.210 [5.3mm]
0.130 [3.3mm]
0.040 [1.1mm]
0.180 [4.6mm]
L-65401-210-190
Yellow Class A
Figure 1
0.210 [5.3mm]
0.130 [3.3mm]
0.040 [1.1mm]
0.190 [4.8mm]
L-65401-210-200
Yellow Class A
Figure 1
0.210 [5.3mm]
0.130 [3.3mm]
0.040 [1.1mm]
0.200 [5.1mm]
L-65401-240-120
Yellow Class A
Figure 1
0.240 [6.1mm]
0.160 [4.1mm]
0.040 [1.1mm]
0.120 [3.0mm]
L-65401-240-130
Yellow Class A
Figure 1
0.240 [6.1mm]
0.160 [4.1mm]
0.040 [1.1mm]
0.130 [3.3mm]
L-65401-240-140
Yellow Class A
Figure 1
0.240 [6.1mm]
0.160 [4.1mm]
0.040 [1.1mm]
0.140 [3.6mm]
L-65401-240-150
Yellow Class A
Figure 1
0.240 [6.1mm]
0.160 [4.1mm]
0.040 [1.1mm]
0.150 [3.8mm]
L-65401-240-160
Yellow Class A
Figure 1
0.240 [6.1mm]
0.160 [4.1mm]
0.040 [1.1mm]
0.160 [4.1mm]
L-65401-240-170
Yellow Class A
Figure 1
0.240 [6.1mm]
0.160 [4.1mm]
0.040 [1.1mm]
0.170 [4.3mm]
L-65401-240-180
Yellow Class A
Figure 1
0.240 [6.1mm]
0.160 [4.1mm]
0.040 [1.1mm]
0.180 [4.6mm]
L-65401-240-190
Yellow Class A
Figure 1
0.240 [6.1mm]
0.160 [4.1mm]
0.040 [1.1mm]
0.190 [4.8mm]
L-65401-240-200
Yellow Class A
Figure 1
0.240 [6.1mm]
0.160 [4.1mm]
0.040 [1.1mm]
0.200 [5.1mm]
L-65401-250-120
Yellow Class A
Figure 1
0.250 [6.3mm]
0.170 [4.3mm]
0.040 [1.1mm]
0.120 [3.0mm]
L-65401-250-130
Yellow Class A
Figure 1
0.250 [6.3mm]
0.170 [4.3mm]
0.040 [1.1mm]
0.130 [3.3mm]
L-65401-250-140
Yellow Class A
Figure 1
0.250 [6.3mm]
0.170 [4.3mm]
0.040 [1.1mm]
0.140 [3.6mm]
L-65401-250-150
Yellow Class A
Figure 1
0.250 [6.3mm]
0.170 [4.3mm]
0.040 [1.1mm]
0.150 [3.8mm]
L-65401-250-160
Yellow Class A
Figure 1
0.250 [6.3mm]
0.170 [4.3mm]
0.040 [1.1mm]
0.160 [4.1mm]
L-65401-250-170
Yellow Class A
Figure 1
0.250 [6.3mm]
0.170 [4.3mm]
0.040 [1.1mm]
0.170 [4.3mm]
L-65401-250-180
Yellow Class A
Figure 1
0.250 [6.3mm]
0.170 [4.3mm]
0.040 [1.1mm]
0.180 [4.6mm]
L-65401-250-190
Yellow Class A
Figure 1
0.250 [6.3mm]
0.170 [4.3mm]
0.040 [1.1mm]
0.190 [4.8mm]
L-65401-250-200
Yellow Class A
Figure 1
0.250 [6.3mm]
0.170 [4.3mm]
0.040 [1.1mm]
0.200 [5.1mm]
L-65401-280-120
Yellow Class A
Figure 1
0.280 [7.1mm]
0.200 [5.1mm]
0.040 [1.1mm]
0.120 [3.0mm]
L-65401-280-130
Yellow Class A
Figure 1
0.280 [7.1mm]
0.200 [5.1mm]
0.040 [1.1mm]
0.130 [3.3mm]
L-65401-280-140
Yellow Class A
Figure 1
0.280 [7.1mm]
0.200 [5.1mm]
0.040 [1.1mm]
0.140 [3.6mm]
L-65401-280-150
Yellow Class A
Figure 1
0.280 [7.1mm]
0.200 [5.1mm]
0.040 [1.1mm]
0.150 [3.8mm]
L-65401-280-160
Yellow Class A
Figure 1
0.280 [7.1mm]
0.200 [5.1mm]
0.040 [1.1mm]
0.160 [4.1mm]
L-65401-280-170
Yellow Class A
Figure 1
0.280 [7.1mm]
0.200 [5.1mm]
0.040 [1.1mm]
0.170 [4.3mm]
L-65401-280-180
Yellow Class A
Figure 1
0.280 [7.1mm]
0.200 [5.1mm]
0.040 [1.1mm]
0.180 [4.6mm]
L-65401-280-190
Yellow Class A
Figure 1
0.280 [7.1mm]
0.200 [5.1mm]
0.040 [1.1mm]
0.190 [4.8mm]
L-65401-280-200
Yellow Class A
Figure 1
0.280 [7.1mm]
0.200 [5.1mm]
0.040 [1.1mm]
0.200 [5.1mm]
L-65402-185-120
Yellow Class B
Figure 1
0.185 [4.7mm]
0.105 [2.7mm]
0.040 [1.1mm]
0.120 [3.0mm]
L-65402-185-130
Yellow Class B
Figure 1
0.185 [4.7mm]
0.105 [2.7mm]
0.040 [1.1mm]
0.130 [3.3mm]
L-65402-185-140
Yellow Class B
Figure 1
0.185 [4.7mm]
0.105 [2.7mm]
0.040 [1.1mm]
0.140 [3.6mm]
L-65402-185-150
Yellow Class B
Figure 1
0.185 [4.7mm]
0.105 [2.7mm]
0.040 [1.1mm]
0.150 [3.8mm]
L-65402-185-160
Yellow Class B
Figure 1
0.185 [4.7mm]
0.105 [2.7mm]
0.040 [1.1mm]
0.160 [4.1mm]
L-65402-185-170
Yellow Class B
Figure 1
0.185 [4.7mm]
0.105 [2.7mm]
0.040 [1.1mm]
0.170 [4.3mm]
L-65402-185-180
Yellow Class B
Figure 1
0.185 [4.7mm]
0.105 [2.7mm]
0.040 [1.1mm]
0.180 [4.6mm]
L-65402-185-190
Yellow Class B
Figure 1
0.185 [4.7mm]
0.105 [2.7mm]
0.040 [1.1mm]
0.190 [4.8mm]
L-65402-185-200
Yellow Class B
Figure 1
0.185 [4.7mm]
0.105 [2.7mm]
0.040 [1.1mm]
0.200 [5.1mm]
L-65402-210-120
Yellow Class B
Figure 1
0.210 [5.3mm]
0.130 [3.3mm]
0.040 [1.1mm]
0.120 [3.0mm]
L-65402-210-130
Yellow Class B
Figure 1
0.210 [5.3mm]
0.130 [3.3mm]
0.040 [1.1mm]
0.130 [3.3mm]
L-65402-210-140
Yellow Class B
Figure 1
0.210 [5.3mm]
0.130 [3.3mm]
0.040 [1.1mm]
0.140 [3.6mm]
L-65402-210-150
Yellow Class B
Figure 1
0.210 [5.3mm]
0.130 [3.3mm]
0.040 [1.1mm]
0.150 [3.8mm]
L-65402-210-160
Yellow Class B
Figure 1
0.210 [5.3mm]
0.130 [3.3mm]
0.040 [1.1mm]
0.160 [4.1mm]
L-65402-210-170
Yellow Class B
Figure 1
0.210 [5.3mm]
0.130 [3.3mm]
0.040 [1.1mm]
0.170 [4.3mm]
L-65402-210-180
Yellow Class B
Figure 1
0.210 [5.3mm]
0.130 [3.3mm]
0.040 [1.1mm]
0.180 [4.6mm]
L-65402-210-190
Yellow Class B
Figure 1
0.210 [5.3mm]
0.130 [3.3mm]
0.040 [1.1mm]
0.190 [4.8mm]
L-65402-210-200
Yellow Class B
Figure 1
0.210 [5.3mm]
0.130 [3.3mm]
0.040 [1.1mm]
0.200 [5.1mm]
L-65402-240-120
Yellow Class B
Figure 1
0.240 [6.1mm]
0.160 [4.1mm]
0.040 [1.1mm]
0.120 [3.0mm]
L-65402-240-130
Yellow Class B
Figure 1
0.240 [6.1mm]
0.160 [4.1mm]
0.040 [1.1mm]
0.130 [3.3mm]
L-65402-240-140
Yellow Class B
Figure 1
0.240 [6.1mm]
0.160 [4.1mm]
0.040 [1.1mm]
0.140 [3.6mm]
L-65402-240-150
Yellow Class B
Figure 1
0.240 [6.1mm]
0.160 [4.1mm]
0.040 [1.1mm]
0.150 [3.8mm]
L-65402-240-160
Yellow Class B
Figure 1
0.240 [6.1mm]
0.160 [4.1mm]
0.040 [1.1mm]
0.160 [4.1mm]
L-65402-240-170
Yellow Class B
Figure 1
0.240 [6.1mm]
0.160 [4.1mm]
0.040 [1.1mm]
0.170 [4.3mm]
L-65402-240-180
Yellow Class B
Figure 1
0.240 [6.1mm]
0.160 [4.1mm]
0.040 [1.1mm]
0.180 [4.6mm]
L-65402-240-190
Yellow Class B
Figure 1
0.240 [6.1mm]
0.160 [4.1mm]
0.040 [1.1mm]
0.190 [4.8mm]
L-65402-240-200
Yellow Class B
Figure 1
0.240 [6.1mm]
0.160 [4.1mm]
0.040 [1.1mm]
0.200 [5.1mm]
L-65402-250-120
Yellow Class B
Figure 1
0.250 [6.3mm]
0.170 [4.3mm]
0.040 [1.1mm]
0.120 [3.0mm]
L-65402-250-130
Yellow Class B
Figure 1
0.250 [6.3mm]
0.170 [4.3mm]
0.040 [1.1mm]
0.130 [3.3mm]
L-65402-250-140
Yellow Class B
Figure 1
0.250 [6.3mm]
0.170 [4.3mm]
0.040 [1.1mm]
0.140 [3.6mm]
L-65402-250-150
Yellow Class B
Figure 1
0.250 [6.3mm]
0.170 [4.3mm]
0.040 [1.1mm]
0.150 [3.8mm]
L-65402-250-160
Yellow Class B
Figure 1
0.250 [6.3mm]
0.170 [4.3mm]
0.040 [1.1mm]
0.160 [4.1mm]
L-65402-250-170
Yellow Class B
Figure 1
0.250 [6.3mm]
0.170 [4.3mm]
0.040 [1.1mm]
0.170 [4.3mm]
L-65402-250-180
Yellow Class B
Figure 1
0.250 [6.3mm]
0.170 [4.3mm]
0.040 [1.1mm]
0.180 [4.6mm]
L-65402-250-190
Yellow Class B
Figure 1
0.250 [6.3mm]
0.170 [4.3mm]
0.040 [1.1mm]
0.190 [4.8mm]
L-65402-250-200
Yellow Class B
Figure 1
0.250 [6.3mm]
0.170 [4.3mm]
0.040 [1.1mm]
0.200 [5.1mm]
L-65402-280-120
Yellow Class B
Figure 1
0.280 [7.1mm]
0.200 [5.1mm]
0.040 [1.1mm]
0.120 [3.0mm]
L-65402-280-130
Yellow Class B
Figure 1
0.280 [7.1mm]
0.200 [5.1mm]
0.040 [1.1mm]
0.130 [3.3mm]
L-65402-280-140
Yellow Class B
Figure 1
0.280 [7.1mm]
0.200 [5.1mm]
0.040 [1.1mm]
0.140 [3.6mm]
L-65402-280-150
Yellow Class B
Figure 1
0.280 [7.1mm]
0.200 [5.1mm]
0.040 [1.1mm]
0.150 [3.8mm]
L-65402-280-160
Yellow Class B
Figure 1
0.280 [7.1mm]
0.200 [5.1mm]
0.040 [1.1mm]
0.160 [4.1mm]
L-65402-280-170
Yellow Class B
Figure 1
0.280 [7.1mm]
0.200 [5.1mm]
0.040 [1.1mm]
0.170 [4.3mm]
L-65402-280-180
Yellow Class B
Figure 1
0.280 [7.1mm]
0.200 [5.1mm]
0.040 [1.1mm]
0.180 [4.6mm]
L-65402-280-190
Yellow Class B
Figure 1
0.280 [7.1mm]
0.200 [5.1mm]
0.040 [1.1mm]
0.190 [4.8mm]
L-65402-280-200
Yellow Class B
Figure 1
0.280 [7.1mm]
0.200 [5.1mm]
0.040 [1.1mm]
0.200 [5.1mm]
L-65403-185-120
Red Class B
Figure 1
0.185 [4.7mm]
0.105 [2.7mm]
0.020 [0.5mm]
0.120 [3.0mm]
L-65403-185-130
Red Class B
Figure 1
0.185 [4.7mm]
0.105 [2.7mm]
0.020 [0.5mm]
0.130 [3.3mm]
L-65403-185-140
Red Class B
Figure 1
0.185 [4.7mm]
0.105 [2.7mm]
0.020 [0.5mm]
0.140 [3.6mm]
L-65403-185-150
Red Class B
Figure 1
0.185 [4.7mm]
0.105 [2.7mm]
0.020 [0.5mm]
0.150 [3.8mm]
L-65403-185-160
Red Class B
Figure 1
0.185 [4.7mm]
0.105 [2.7mm]
0.020 [0.5mm]
0.160 [4.1mm]
L-65403-185-170
Red Class B
Figure 1
0.185 [4.7mm]
0.105 [2.7mm]
0.020 [0.5mm]
0.170 [4.3mm]
L-65403-185-180
Red Class B
Figure 1
0.185 [4.7mm]
0.105 [2.7mm]
0.020 [0.5mm]
0.180 [4.6mm]
L-65403-185-190
Red Class B
Figure 1
0.185 [4.7mm]
0.105 [2.7mm]
0.020 [0.5mm]
0.190 [4.8mm]
L-65403-185-200
Red Class B
Figure 1
0.185 [4.7mm]
0.105 [2.7mm]
0.020 [0.5mm]
0.200 [5.1mm]
L-65403-210-120
Red Class B
Figure 1
0.210 [5.3mm]
0.130 [3.3mm]
0.020 [0.5mm]
0.120 [3.0mm]
L-65403-210-130
Red Class B
Figure 1
0.210 [5.3mm]
0.130 [3.3mm]
0.020 [0.5mm]
0.130 [3.3mm]
L-65403-210-140
Red Class B
Figure 1
0.210 [5.3mm]
0.130 [3.3mm]
0.020 [0.5mm]
0.140 [3.6mm]
L-65403-210-150
Red Class B
Figure 1
0.210 [5.3mm]
0.130 [3.3mm]
0.020 [0.5mm]
0.150 [3.8mm]
L-65403-210-160
Red Class B
Figure 1
0.210 [5.3mm]
0.130 [3.3mm]
0.020 [0.5mm]
0.160 [4.1mm]
L-65403-210-170
Red Class B
Figure 1
0.210 [5.3mm]
0.130 [3.3mm]
0.020 [0.5mm]
0.170 [4.3mm]
L-65403-210-180
Red Class B
Figure 1
0.210 [5.3mm]
0.130 [3.3mm]
0.020 [0.5mm]
0.180 [4.6mm]
L-65403-210-190
Red Class B
Figure 1
0.210 [5.3mm]
0.130 [3.3mm]
0.020 [0.5mm]
0.190 [4.8mm]
L-65403-210-200
Red Class B
Figure 1
0.210 [5.3mm]
0.130 [3.3mm]
0.020 [0.5mm]
0.200 [5.1mm]
L-65403-240-120
Red Class B
Figure 1
0.240 [6.1mm]
0.160 [4.1mm]
0.020 [0.5mm]
0.120 [3.0mm]
L-65403-240-130
Red Class B
Figure 1
0.240 [6.1mm]
0.160 [4.1mm]
0.020 [0.5mm]
0.130 [3.3mm]
L-65403-240-140
Red Class B
Figure 1
0.240 [6.1mm]
0.160 [4.1mm]
0.020 [0.5mm]
0.140 [3.6mm]
L-65403-240-150
Red Class B
Figure 1
0.240 [6.1mm]
0.160 [4.1mm]
0.020 [0.5mm]
0.150 [3.8mm]
L-65403-240-160
Red Class B
Figure 1
0.240 [6.1mm]
0.160 [4.1mm]
0.020 [0.5mm]
0.160 [4.1mm]
L-65403-240-170
Red Class B
Figure 1
0.240 [6.1mm]
0.160 [4.1mm]
0.020 [0.5mm]
0.170 [4.3mm]
L-65403-240-180
Red Class B
Figure 1
0.240 [6.1mm]
0.160 [4.1mm]
0.020 [0.5mm]
0.180 [4.6mm]
L-65403-240-190
Red Class B
Figure 1
0.240 [6.1mm]
0.160 [4.1mm]
0.020 [0.5mm]
0.190 [4.8mm]
L-65403-240-200
Red Class B
Figure 1
0.240 [6.1mm]
0.160 [4.1mm]
0.020 [0.5mm]
0.200 [5.1mm]
L-65403-250-120
Red Class B
Figure 1
0.250 [6.3mm]
0.170 [4.3mm]
0.020 [0.5mm]
0.120 [3.0mm]
L-65403-250-130
Red Class B
Figure 1
0.250 [6.3mm]
0.170 [4.3mm]
0.020 [0.5mm]
0.130 [3.3mm]
L-65403-250-140
Red Class B
Figure 1
0.250 [6.3mm]
0.170 [4.3mm]
0.020 [0.5mm]
0.140 [3.6mm]
L-65403-250-150
Red Class B
Figure 1
0.250 [6.3mm]
0.170 [4.3mm]
0.020 [0.5mm]
0.150 [3.8mm]
L-65403-250-160
Red Class B
Figure 1
0.250 [6.3mm]
0.170 [4.3mm]
0.020 [0.5mm]
0.160 [4.1mm]
L-65403-250-170
Red Class B
Figure 1
0.250 [6.3mm]
0.170 [4.3mm]
0.020 [0.5mm]
0.170 [4.3mm]
L-65403-250-180
Red Class B
Figure 1
0.250 [6.3mm]
0.170 [4.3mm]
0.020 [0.5mm]
0.180 [4.6mm]
L-65403-250-190
Red Class B
Figure 1
0.250 [6.3mm]
0.170 [4.3mm]
0.020 [0.5mm]
0.190 [4.8mm]
L-65403-250-200
Red Class B
Figure 1
0.250 [6.3mm]
0.170 [4.3mm]
0.020 [0.5mm]
0.200 [5.1mm]
L-65403-280-120
Red Class B
Figure 1
0.280 [7.1mm]
0.200 [5.1mm]
0.020 [0.5mm]
0.120 [3.0mm]
L-65403-280-130
Red Class B
Figure 1
0.280 [7.1mm]
0.200 [5.1mm]
0.020 [0.5mm]
0.130 [3.3mm]
L-65403-280-140
Red Class B
Figure 1
0.280 [7.1mm]
0.200 [5.1mm]
0.020 [0.5mm]
0.140 [3.6mm]
L-65403-280-150
Red Class B
Figure 1
0.280 [7.1mm]
0.200 [5.1mm]
0.020 [0.5mm]
0.150 [3.8mm]
L-65403-280-160
Red Class B
Figure 1
0.280 [7.1mm]
0.200 [5.1mm]
0.020 [0.5mm]
0.160 [4.1mm]
L-65403-280-170
Red Class B
Figure 1
0.280 [7.1mm]
0.200 [5.1mm]
0.020 [0.5mm]
0.170 [4.3mm]
L-65403-280-180
Red Class B
Figure 1
0.280 [7.1mm]
0.200 [5.1mm]
0.020 [0.5mm]
0.180 [4.6mm]
L-65403-280-190
Red Class B
Figure 1
0.280 [7.1mm]
0.200 [5.1mm]
0.020 [0.5mm]
0.190 [4.8mm]
L-65403-280-200
Red Class B
Figure 1
0.280 [7.1mm]
0.200 [5.1mm]
0.020 [0.5mm]
0.200 [5.1mm]
L-65196-185-120-D
Green A
Figure 2
0.185 [4.7mm]
0.125 [3.1mm]
0.030 [0.8mm]
0.120 [3.0mm]
L-65196-185-130-D
Green A
Figure 2
0.185 [4.7mm]
0.125 [3.1mm]
0.030 [0.8mm]
0.130 [3.3mm]
L-65196-185-140-D
Green A
Figure 2
0.185 [4.7mm]
0.125 [3.1mm]
0.030 [0.8mm]
0.140 [3.6mm]
L-65196-185-150-D
Green A
Figure 2
0.185 [4.7mm]
0.125 [3.1mm]
0.030 [0.8mm]
0.150 [3.8mm]
L-65196-185-160-D
Green A
Figure 2
0.185 [4.7mm]
0.125 [3.1mm]
0.030 [0.8mm]
0.160 [4.1mm]
L-65196-185-170-D
Green A
Figure 2
0.185 [4.7mm]
0.125 [3.1mm]
0.030 [0.8mm]
0.170 [4.3mm]
L-65196-185-180-D
Green A
Figure 2
0.185 [4.7mm]
0.125 [3.1mm]
0.030 [0.8mm]
0.180 [4.6mm]
L-65196-185-190-D
Green A
Figure 2
0.185 [4.7mm]
0.125 [3.1mm]
0.030 [0.8mm]
0.190 [4.8mm]
L-65196-185-200-D
Green A
Figure 2
0.185 [4.7mm]
0.125 [3.1mm]
0.030 [0.8mm]
0.200 [5.1mm]
L-65196-210-120-D
Green A
Figure 2
0.210 [5.3mm]
0.150 [3.8mm]
0.030 [0.8mm]
0.120 [3.0mm]
L-65196-210-130-D
Green A
Figure 2
0.210 [5.3mm]
0.150 [3.8mm]
0.030 [0.8mm]
0.130 [3.3mm]
L-65196-210-140-D
Green A
Figure 2
0.210 [5.3mm]
0.150 [3.8mm]
0.030 [0.8mm]
0.140 [3.6mm]
L-65196-210-150-D
Green A
Figure 2
0.210 [5.3mm]
0.150 [3.8mm]
0.030 [0.8mm]
0.150 [3.8mm]
L-65196-210-160-D
Green A
Figure 2
0.210 [5.3mm]
0.150 [3.8mm]
0.030 [0.8mm]
0.160 [4.1mm]
L-65196-210-170-D
Green A
Figure 2
0.210 [5.3mm]
0.150 [3.8mm]
0.030 [0.8mm]
0.170 [4.3mm]
L-65196-210-180-D
Green A
Figure 2
0.210 [5.3mm]
0.150 [3.8mm]
0.030 [0.8mm]
0.180 [4.6mm]
L-65196-210-190-D
Green A
Figure 2
0.210 [5.3mm]
0.150 [3.8mm]
0.030 [0.8mm]
0.190 [4.8mm]
L-65196-210-200-D
Green A
Figure 2
0.210 [5.3mm]
0.150 [3.8mm]
0.030 [0.8mm]
0.200 [5.1mm]
L-65196-240-120-D
Green A
Figure 2
0.240 [6.1mm]
0.180 [4.6mm]
0.030 [0.8mm]
0.120 [3.0mm]
L-65196-240-130-D
Green A
Figure 2
0.240 [6.1mm]
0.180 [4.6mm]
0.030 [0.8mm]
0.130 [3.3mm]
L-65196-240-140-D
Green A
Figure 2
0.240 [6.1mm]
0.180 [4.6mm]
0.030 [0.8mm]
0.140 [3.6mm]
L-65196-240-150-D
Green A
Figure 2
0.240 [6.1mm]
0.180 [4.6mm]
0.030 [0.8mm]
0.150 [3.8mm]
L-65196-240-160-D
Green A
Figure 2
0.240 [6.1mm]
0.180 [4.6mm]
0.030 [0.8mm]
0.160 [4.1mm]
L-65196-240-170-D
Green A
Figure 2
0.240 [6.1mm]
0.180 [4.6mm]
0.030 [0.8mm]
0.170 [4.3mm]
L-65196-240-180-D
Green A
Figure 2
0.240 [6.1mm]
0.180 [4.6mm]
0.030 [0.8mm]
0.180 [4.6mm]
L-65196-240-190-D
Green A
Figure 2
0.240 [6.1mm]
0.180 [4.6mm]
0.030 [0.8mm]
0.190 [4.8mm]
L-65196-240-200-D
Green A
Figure 2
0.240 [6.1mm]
0.180 [4.6mm]
0.030 [0.8mm]
0.200 [5.1mm]
L-65196-250-120-D
Green A
Figure 2
0.250 [6.3mm]
0.190 [4.8mm]
0.030 [0.8mm]
0.120 [3.0mm]
L-65196-250-130-D
Green A
Figure 2
0.250 [6.3mm]
0.190 [4.8mm]
0.030 [0.8mm]
0.130 [3.3mm]
L-65196-250-140-D
Green A
Figure 2
0.250 [6.3mm]
0.190 [4.8mm]
0.030 [0.8mm]
0.140 [3.6mm]
L-65196-250-150-D
Green A
Figure 2
0.250 [6.3mm]
0.190 [4.8mm]
0.030 [0.8mm]
0.150 [3.8mm]
L-65196-250-160-D
Green A
Figure 2
0.250 [6.3mm]
0.190 [4.8mm]
0.030 [0.8mm]
0.160 [4.1mm]
L-65196-250-170-D
Green A
Figure 2
0.250 [6.3mm]
0.190 [4.8mm]
0.030 [0.8mm]
0.170 [4.3mm]
L-65196-250-180-D
Green A
Figure 2
0.250 [6.3mm]
0.190 [4.8mm]
0.030 [0.8mm]
0.180 [4.6mm]
L-65196-250-190-D
Green A
Figure 2
0.250 [6.3mm]
0.190 [4.8mm]
0.030 [0.8mm]
0.190 [4.8mm]
L-65196-250-200-D
Green A
Figure 2
0.250 [6.3mm]
0.190 [4.8mm]
0.030 [0.8mm]
0.200 [5.1mm]
L-65196-280-120-D
Green A
Figure 2
0.280 [7.1mm]
0.220 [5.6mm]
0.030 [0.8mm]
0.120 [3.0mm]
L-65196-280-130-D
Green A
Figure 2
0.280 [7.1mm]
0.220 [5.6mm]
0.030 [0.8mm]
0.130 [3.3mm]
L-65196-280-140-D
Green A
Figure 2
0.280 [7.1mm]
0.220 [5.6mm]
0.030 [0.8mm]
0.140 [3.6mm]
L-65196-280-150-D
Green A
Figure 2
0.280 [7.1mm]
0.220 [5.6mm]
0.030 [0.8mm]
0.150 [3.8mm]
L-65196-280-160-D
Green A
Figure 2
0.280 [7.1mm]
0.220 [5.6mm]
0.030 [0.8mm]
0.160 [4.1mm]
L-65196-280-170-D
Green A
Figure 2
0.280 [7.1mm]
0.220 [5.6mm]
0.030 [0.8mm]
0.170 [4.3mm]
L-65196-280-180-D
Green A
Figure 2
0.280 [7.1mm]
0.220 [5.6mm]
0.030 [0.8mm]
0.180 [4.6mm]
L-65196-280-190-D
Green A
Figure 2
0.280 [7.1mm]
0.220 [5.6mm]
0.030 [0.8mm]
0.190 [4.8mm]
L-65196-280-200-D
Green A
Figure 2
0.280 [7.1mm]
0.220 [5.6mm]
0.030 [0.8mm]
0.200 [5.1mm]
L-65330-185-120-D
Green A
Figure 2
0.185 [4.7mm]
0.125 [3.1mm]
0.030 [0.8mm]
0.120 [3.0mm]
L-65330-185-130-D
Green A
Figure 2
0.185 [4.7mm]
0.125 [3.1mm]
0.030 [0.8mm]
0.130 [3.3mm]
L-65330-185-140-D
Green A
Figure 2
0.185 [4.7mm]
0.125 [3.1mm]
0.030 [0.8mm]
0.140 [3.6mm]
L-65330-185-150-D
Green A
Figure 2
0.185 [4.7mm]
0.125 [3.1mm]
0.030 [0.8mm]
0.150 [3.8mm]
L-65330-185-160-D
Green A
Figure 2
0.185 [4.7mm]
0.125 [3.1mm]
0.030 [0.8mm]
0.160 [4.1mm]
L-65330-185-170-D
Green A
Figure 2
0.185 [4.7mm]
0.125 [3.1mm]
0.030 [0.8mm]
0.170 [4.3mm]
L-65330-185-180-D
Green A
Figure 2
0.185 [4.7mm]
0.125 [3.1mm]
0.030 [0.8mm]
0.180 [4.6mm]
L-65330-185-190-D
Green A
Figure 2
0.185 [4.7mm]
0.125 [3.1mm]
0.030 [0.8mm]
0.190 [4.8mm]
L-65330-185-200-D
Green A
Figure 2
0.185 [4.7mm]
0.125 [3.1mm]
0.030 [0.8mm]
0.200 [5.1mm]
L-65330-210-120-D
Green A
Figure 2
0.210 [5.3mm]
0.150 [3.8mm]
0.030 [0.8mm]
0.120 [3.0mm]
L-65330-210-130-D
Green A
Figure 2
0.210 [5.3mm]
0.150 [3.8mm]
0.030 [0.8mm]
0.130 [3.3mm]
L-65330-210-140-D
Green A
Figure 2
0.210 [5.3mm]
0.150 [3.8mm]
0.030 [0.8mm]
0.140 [3.6mm]
L-65330-210-150-D
Green A
Figure 2
0.210 [5.3mm]
0.150 [3.8mm]
0.030 [0.8mm]
0.150 [3.8mm]
L-65330-210-160-D
Green A
Figure 2
0.210 [5.3mm]
0.150 [3.8mm]
0.030 [0.8mm]
0.160 [4.1mm]
L-65330-210-170-D
Green A
Figure 2
0.210 [5.3mm]
0.150 [3.8mm]
0.030 [0.8mm]
0.170 [4.3mm]
L-65330-210-180-D
Green A
Figure 2
0.210 [5.3mm]
0.150 [3.8mm]
0.030 [0.8mm]
0.180 [4.6mm]
L-65330-210-190-D
Green A
Figure 2
0.210 [5.3mm]
0.150 [3.8mm]
0.030 [0.8mm]
0.190 [4.8mm]
L-65330-210-200-D
Green A
Figure 2
0.210 [5.3mm]
0.150 [3.8mm]
0.030 [0.8mm]
0.200 [5.1mm]
L-65330-240-120-D
Green A
Figure 2
0.240 [6.1mm]
0.180 [4.6mm]
0.030 [0.8mm]
0.120 [3.0mm]
L-65330-240-130-D
Green A
Figure 2
0.240 [6.1mm]
0.180 [4.6mm]
0.030 [0.8mm]
0.130 [3.3mm]
L-65330-240-140-D
Green A
Figure 2
0.240 [6.1mm]
0.180 [4.6mm]
0.030 [0.8mm]
0.140 [3.6mm]
L-65330-240-150-D
Green A
Figure 2
0.240 [6.1mm]
0.180 [4.6mm]
0.030 [0.8mm]
0.150 [3.8mm]
L-65330-240-160-D
Green A
Figure 2
0.240 [6.1mm]
0.180 [4.6mm]
0.030 [0.8mm]
0.160 [4.1mm]
L-65330-240-170-D
Green A
Figure 2
0.240 [6.1mm]
0.180 [4.6mm]
0.030 [0.8mm]
0.170 [4.3mm]
L-65330-240-180-D
Green A
Figure 2
0.240 [6.1mm]
0.180 [4.6mm]
0.030 [0.8mm]
0.180 [4.6mm]
L-65330-240-190-D
Green A
Figure 2
0.240 [6.1mm]
0.180 [4.6mm]
0.030 [0.8mm]
0.190 [4.8mm]
L-65330-240-200-D
Green A
Figure 2
0.240 [6.1mm]
0.180 [4.6mm]
0.030 [0.8mm]
0.200 [5.1mm]
L-65330-250-120-D
Green A
Figure 2
0.250 [6.3mm]
0.190 [4.8mm]
0.030 [0.8mm]
0.120 [3.0mm]
L-65330-250-130-D
Green A
Figure 2
0.250 [6.3mm]
0.190 [4.8mm]
0.030 [0.8mm]
0.130 [3.3mm]
L-65330-250-140-D
Green A
Figure 2
0.250 [6.3mm]
0.190 [4.8mm]
0.030 [0.8mm]
0.140 [3.6mm]
L-65330-250-150-D
Green A
Figure 2
0.250 [6.3mm]
0.190 [4.8mm]
0.030 [0.8mm]
0.150 [3.8mm]
L-65330-250-160-D
Green A
Figure 2
0.250 [6.3mm]
0.190 [4.8mm]
0.030 [0.8mm]
0.160 [4.1mm]
L-65330-250-170-D
Green A
Figure 2
0.250 [6.3mm]
0.190 [4.8mm]
0.030 [0.8mm]
0.170 [4.3mm]
L-65330-250-180-D
Green A
Figure 2
0.250 [6.3mm]
0.190 [4.8mm]
0.030 [0.8mm]
0.180 [4.6mm]
L-65330-250-190-D
Green A
Figure 2
0.250 [6.3mm]
0.190 [4.8mm]
0.030 [0.8mm]
0.190 [4.8mm]
L-65330-250-200-D
Green A
Figure 2
0.250 [6.3mm]
0.190 [4.8mm]
0.030 [0.8mm]
0.200 [5.1mm]
L-65330-280-120-D
Green A
Figure 2
0.280 [7.1mm]
0.220 [5.6mm]
0.030 [0.8mm]
0.120 [3.0mm]
L-65330-280-130-D
Green A
Figure 2
0.280 [7.1mm]
0.220 [5.6mm]
0.030 [0.8mm]
0.130 [3.3mm]
L-65330-280-140-D
Green A
Figure 2
0.280 [7.1mm]
0.220 [5.6mm]
0.030 [0.8mm]
0.140 [3.6mm]
L-65330-280-150-D
Green A
Figure 2
0.280 [7.1mm]
0.220 [5.6mm]
0.030 [0.8mm]
0.150 [3.8mm]
L-65330-280-160-D
Green A
Figure 2
0.280 [7.1mm]
0.220 [5.6mm]
0.030 [0.8mm]
0.160 [4.1mm]
L-65330-280-170-D
Green A
Figure 2
0.280 [7.1mm]
0.220 [5.6mm]
0.030 [0.8mm]
0.170 [4.3mm]
L-65330-280-180-D
Green A
Figure 2
0.280 [7.1mm]
0.220 [5.6mm]
0.030 [0.8mm]
0.180 [4.6mm]
L-65330-280-190-D
Green A
Figure 2
0.280 [7.1mm]
0.220 [5.6mm]
0.030 [0.8mm]
0.190 [4.8mm]
L-65330-280-200-D
Green A
Figure 2
0.280 [7.1mm]
0.220 [5.6mm]
0.030 [0.8mm]
0.200 [5.1mm]
L-65197-185-120-D
Green B
Figure 2
0.185 [4.7mm]
0.125 [3.1mm]
0.030 [0.8mm]
0.120 [3.0mm]
L-65197-185-130-D
Green B
Figure 2
0.185 [4.7mm]
0.125 [3.1mm]
0.030 [0.8mm]
0.130 [3.3mm]
L-65197-185-140-D
Green B
Figure 2
0.185 [4.7mm]
0.125 [3.1mm]
0.030 [0.8mm]
0.140 [3.6mm]
L-65197-185-150-D
Green B
Figure 2
0.185 [4.7mm]
0.125 [3.1mm]
0.030 [0.8mm]
0.150 [3.8mm]
L-65197-185-160-D
Green B
Figure 2
0.185 [4.7mm]
0.125 [3.1mm]
0.030 [0.8mm]
0.160 [4.1mm]
L-65197-185-170-D
Green B
Figure 2
0.185 [4.7mm]
0.125 [3.1mm]
0.030 [0.8mm]
0.170 [4.3mm]
L-65197-185-180-D
Green B
Figure 2
0.185 [4.7mm]
0.125 [3.1mm]
0.030 [0.8mm]
0.180 [4.6mm]
L-65197-185-190-D
Green B
Figure 2
0.185 [4.7mm]
0.125 [3.1mm]
0.030 [0.8mm]
0.190 [4.8mm]
L-65197-185-200-D
Green B
Figure 2
0.185 [4.7mm]
0.125 [3.1mm]
0.030 [0.8mm]
0.200 [5.1mm]
L-65197-210-120-D
Green B
Figure 2
0.210 [5.3mm]
0.150 [3.8mm]
0.030 [0.8mm]
0.120 [3.0mm]
L-65197-210-130-D
Green B
Figure 2
0.210 [5.3mm]
0.150 [3.8mm]
0.030 [0.8mm]
0.130 [3.3mm]
L-65197-210-140-D
Green B
Figure 2
0.210 [5.3mm]
0.150 [3.8mm]
0.030 [0.8mm]
0.140 [3.6mm]
L-65197-210-150-D
Green B
Figure 2
0.210 [5.3mm]
0.150 [3.8mm]
0.030 [0.8mm]
0.150 [3.8mm]
L-65197-210-160-D
Green B
Figure 2
0.210 [5.3mm]
0.150 [3.8mm]
0.030 [0.8mm]
0.160 [4.1mm]
L-65197-210-170-D
Green B
Figure 2
0.210 [5.3mm]
0.150 [3.8mm]
0.030 [0.8mm]
0.170 [4.3mm]
L-65197-210-180-D
Green B
Figure 2
0.210 [5.3mm]
0.150 [3.8mm]
0.030 [0.8mm]
0.180 [4.6mm]
L-65197-210-190-D
Green B
Figure 2
0.210 [5.3mm]
0.150 [3.8mm]
0.030 [0.8mm]
0.190 [4.8mm]
L-65197-210-200-D
Green B
Figure 2
0.210 [5.3mm]
0.150 [3.8mm]
0.030 [0.8mm]
0.200 [5.1mm]
L-65197-240-120-D
Green B
Figure 2
0.240 [6.1mm]
0.180 [4.6mm]
0.030 [0.8mm]
0.120 [3.0mm]
L-65197-240-130-D
Green B
Figure 2
0.240 [6.1mm]
0.180 [4.6mm]
0.030 [0.8mm]
0.130 [3.3mm]
L-65197-240-140-D
Green B
Figure 2
0.240 [6.1mm]
0.180 [4.6mm]
0.030 [0.8mm]
0.140 [3.6mm]
L-65197-240-150-D
Green B
Figure 2
0.240 [6.1mm]
0.180 [4.6mm]
0.030 [0.8mm]
0.150 [3.8mm]
L-65197-240-160-D
Green B
Figure 2
0.240 [6.1mm]
0.180 [4.6mm]
0.030 [0.8mm]
0.160 [4.1mm]
L-65197-240-170-D
Green B
Figure 2
0.240 [6.1mm]
0.180 [4.6mm]
0.030 [0.8mm]
0.170 [4.3mm]
L-65197-240-180-D
Green B
Figure 2
0.240 [6.1mm]
0.180 [4.6mm]
0.030 [0.8mm]
0.180 [4.6mm]
L-65197-240-190-D
Green B
Figure 2
0.240 [6.1mm]
0.180 [4.6mm]
0.030 [0.8mm]
0.190 [4.8mm]
L-65197-240-200-D
Green B
Figure 2
0.240 [6.1mm]
0.180 [4.6mm]
0.030 [0.8mm]
0.200 [5.1mm]
L-65197-250-120-D
Green B
Figure 2
0.250 [6.3mm]
0.190 [4.8mm]
0.030 [0.8mm]
0.120 [3.0mm]
L-65197-250-130-D
Green B
Figure 2
0.250 [6.3mm]
0.190 [4.8mm]
0.030 [0.8mm]
0.130 [3.3mm]
L-65197-250-140-D
Green B
Figure 2
0.250 [6.3mm]
0.190 [4.8mm]
0.030 [0.8mm]
0.140 [3.6mm]
L-65197-250-150-D
Green B
Figure 2
0.250 [6.3mm]
0.190 [4.8mm]
0.030 [0.8mm]
0.150 [3.8mm]
L-65197-250-160-D
Green B
Figure 2
0.250 [6.3mm]
0.190 [4.8mm]
0.030 [0.8mm]
0.160 [4.1mm]
L-65197-250-170-D
Green B
Figure 2
0.250 [6.3mm]
0.190 [4.8mm]
0.030 [0.8mm]
0.170 [4.3mm]
L-65197-250-180-D
Green B
Figure 2
0.250 [6.3mm]
0.190 [4.8mm]
0.030 [0.8mm]
0.180 [4.6mm]
L-65197-250-190-D
Green B
Figure 2
0.250 [6.3mm]
0.190 [4.8mm]
0.030 [0.8mm]
0.190 [4.8mm]
L-65197-250-200-D
Green B
Figure 2
0.250 [6.3mm]
0.190 [4.8mm]
0.030 [0.8mm]
0.200 [5.1mm]
L-65197-280-120-D
Green B
Figure 2
0.280 [7.1mm]
0.220 [5.6mm]
0.030 [0.8mm]
0.120 [3.0mm]
L-65197-280-130-D
Green B
Figure 2
0.280 [7.1mm]
0.220 [5.6mm]
0.030 [0.8mm]
0.130 [3.3mm]
L-65197-280-140-D
Green B
Figure 2
0.280 [7.1mm]
0.220 [5.6mm]
0.030 [0.8mm]
0.140 [3.6mm]
L-65197-280-150-D
Green B
Figure 2
0.280 [7.1mm]
0.220 [5.6mm]
0.030 [0.8mm]
0.150 [3.8mm]
L-65197-280-160-D
Green B
Figure 2
0.280 [7.1mm]
0.220 [5.6mm]
0.030 [0.8mm]
0.160 [4.1mm]
L-65197-280-170-D
Green B
Figure 2
0.280 [7.1mm]
0.220 [5.6mm]
0.030 [0.8mm]
0.170 [4.3mm]
L-65197-280-180-D
Green B
Figure 2
0.280 [7.1mm]
0.220 [5.6mm]
0.030 [0.8mm]
0.180 [4.6mm]
L-65197-280-190-D
Green B
Figure 2
0.280 [7.1mm]
0.220 [5.6mm]
0.030 [0.8mm]
0.190 [4.8mm]
L-65197-280-200-D
Green B
Figure 2
0.280 [7.1mm]
0.220 [5.6mm]
0.030 [0.8mm]
0.200 [5.1mm]
L-65250-185-120-D
Green B
Figure 2
0.185 [4.7mm]
0.125 [3.1mm]
0.030 [0.8mm]
0.120 [3.0mm]
L-65250-185-130-D
Green B
Figure 2
0.185 [4.7mm]
0.125 [3.1mm]
0.030 [0.8mm]
0.130 [3.3mm]
L-65250-185-140-D
Green B
Figure 2
0.185 [4.7mm]
0.125 [3.1mm]
0.030 [0.8mm]
0.140 [3.6mm]
L-65250-185-150-D
Green B
Figure 2
0.185 [4.7mm]
0.125 [3.1mm]
0.030 [0.8mm]
0.150 [3.8mm]
L-65250-185-160-D
Green B
Figure 2
0.185 [4.7mm]
0.125 [3.1mm]
0.030 [0.8mm]
0.160 [4.1mm]
L-65250-185-170-D
Green B
Figure 2
0.185 [4.7mm]
0.125 [3.1mm]
0.030 [0.8mm]
0.170 [4.3mm]
L-65250-185-180-D
Green B
Figure 2
0.185 [4.7mm]
0.125 [3.1mm]
0.030 [0.8mm]
0.180 [4.6mm]
L-65250-185-190-D
Green B
Figure 2
0.185 [4.7mm]
0.125 [3.1mm]
0.030 [0.8mm]
0.190 [4.8mm]
L-65250-185-200-D
Green B
Figure 2
0.185 [4.7mm]
0.125 [3.1mm]
0.030 [0.8mm]
0.200 [5.1mm]
L-65250-210-120-D
Green B
Figure 2
0.210 [5.3mm]
0.150 [3.8mm]
0.030 [0.8mm]
0.120 [3.0mm]
L-65250-210-130-D
Green B
Figure 2
0.210 [5.3mm]
0.150 [3.8mm]
0.030 [0.8mm]
0.130 [3.3mm]
L-65250-210-140-D
Green B
Figure 2
0.210 [5.3mm]
0.150 [3.8mm]
0.030 [0.8mm]
0.140 [3.6mm]
L-65250-210-150-D
Green B
Figure 2
0.210 [5.3mm]
0.150 [3.8mm]
0.030 [0.8mm]
0.150 [3.8mm]
L-65250-210-160-D
Green B
Figure 2
0.210 [5.3mm]
0.150 [3.8mm]
0.030 [0.8mm]
0.160 [4.1mm]
L-65250-210-170-D
Green B
Figure 2
0.210 [5.3mm]
0.150 [3.8mm]
0.030 [0.8mm]
0.170 [4.3mm]
L-65250-210-180-D
Green B
Figure 2
0.210 [5.3mm]
0.150 [3.8mm]
0.030 [0.8mm]
0.180 [4.6mm]
L-65250-210-190-D
Green B
Figure 2
0.210 [5.3mm]
0.150 [3.8mm]
0.030 [0.8mm]
0.190 [4.8mm]
L-65250-210-200-D
Green B
Figure 2
0.210 [5.3mm]
0.150 [3.8mm]
0.030 [0.8mm]
0.200 [5.1mm]
L-65250-240-120-D
Green B
Figure 2
0.240 [6.1mm]
0.180 [4.6mm]
0.030 [0.8mm]
0.120 [3.0mm]
L-65250-240-130-D
Green B
Figure 2
0.240 [6.1mm]
0.180 [4.6mm]
0.030 [0.8mm]
0.130 [3.3mm]
L-65250-240-140-D
Green B
Figure 2
0.240 [6.1mm]
0.180 [4.6mm]
0.030 [0.8mm]
0.140 [3.6mm]
L-65250-240-150-D
Green B
Figure 2
0.240 [6.1mm]
0.180 [4.6mm]
0.030 [0.8mm]
0.150 [3.8mm]
L-65250-240-160-D
Green B
Figure 2
0.240 [6.1mm]
0.180 [4.6mm]
0.030 [0.8mm]
0.160 [4.1mm]
L-65250-240-170-D
Green B
Figure 2
0.240 [6.1mm]
0.180 [4.6mm]
0.030 [0.8mm]
0.170 [4.3mm]
L-65250-240-180-D
Green B
Figure 2
0.240 [6.1mm]
0.180 [4.6mm]
0.030 [0.8mm]
0.180 [4.6mm]
L-65250-240-190-D
Green B
Figure 2
0.240 [6.1mm]
0.180 [4.6mm]
0.030 [0.8mm]
0.190 [4.8mm]
L-65250-240-200-D
Green B
Figure 2
0.240 [6.1mm]
0.180 [4.6mm]
0.030 [0.8mm]
0.200 [5.1mm]
L-65250-250-120-D
Green B
Figure 2
0.250 [6.3mm]
0.190 [4.8mm]
0.030 [0.8mm]
0.120 [3.0mm]
L-65250-250-130-D
Green B
Figure 2
0.250 [6.3mm]
0.190 [4.8mm]
0.030 [0.8mm]
0.130 [3.3mm]
L-65250-250-140-D
Green B
Figure 2
0.250 [6.3mm]
0.190 [4.8mm]
0.030 [0.8mm]
0.140 [3.6mm]
L-65250-250-150-D
Green B
Figure 2
0.250 [6.3mm]
0.190 [4.8mm]
0.030 [0.8mm]
0.150 [3.8mm]
L-65250-250-160-D
Green B
Figure 2
0.250 [6.3mm]
0.190 [4.8mm]
0.030 [0.8mm]
0.160 [4.1mm]
L-65250-250-170-D
Green B
Figure 2
0.250 [6.3mm]
0.190 [4.8mm]
0.030 [0.8mm]
0.170 [4.3mm]
L-65250-250-180-D
Green B
Figure 2
0.250 [6.3mm]
0.190 [4.8mm]
0.030 [0.8mm]
0.180 [4.6mm]
L-65250-250-190-D
Green B
Figure 2
0.250 [6.3mm]
0.190 [4.8mm]
0.030 [0.8mm]
0.190 [4.8mm]
L-65250-250-200-D
Green B
Figure 2
0.250 [6.3mm]
0.190 [4.8mm]
0.030 [0.8mm]
0.200 [5.1mm]
L-65250-280-120-D
Green B
Figure 2
0.280 [7.1mm]
0.220 [5.6mm]
0.030 [0.8mm]
0.120 [3.0mm]
L-65250-280-130-D
Green B
Figure 2
0.280 [7.1mm]
0.220 [5.6mm]
0.030 [0.8mm]
0.130 [3.3mm]
L-65250-280-140-D
Green B
Figure 2
0.280 [7.1mm]
0.220 [5.6mm]
0.030 [0.8mm]
0.140 [3.6mm]
L-65250-280-150-D
Green B
Figure 2
0.280 [7.1mm]
0.220 [5.6mm]
0.030 [0.8mm]
0.150 [3.8mm]
L-65250-280-160-D
Green B
Figure 2
0.280 [7.1mm]
0.220 [5.6mm]
0.030 [0.8mm]
0.160 [4.1mm]
L-65250-280-170-D
Green B
Figure 2
0.280 [7.1mm]
0.220 [5.6mm]
0.030 [0.8mm]
0.170 [4.3mm]
L-65250-280-180-D
Green B
Figure 2
0.280 [7.1mm]
0.220 [5.6mm]
0.030 [0.8mm]
0.180 [4.6mm]
L-65250-280-190-D
Green B
Figure 2
0.280 [7.1mm]
0.220 [5.6mm]
0.030 [0.8mm]
0.190 [4.8mm]
L-65250-280-200-D
Green B
Figure 2
0.280 [7.1mm]
0.220 [5.6mm]
0.030 [0.8mm]
0.200 [5.1mm]
L-65648-185-120-D
WHITE
Figure 2
0.185 [4.7mm]
0.105 [2.7mm]
0.040 [1.1mm]
0.120 [3.0mm]
L-65648-185-130-D
WHITE
Figure 2
0.185 [4.7mm]
0.105 [2.7mm]
0.040 [1.1mm]
0.130 [3.3mm]
L-65648-185-140-D
WHITE
Figure 2
0.185 [4.7mm]
0.105 [2.7mm]
0.040 [1.1mm]
0.140 [3.6mm]
L-65648-185-150-D
WHITE
Figure 2
0.185 [4.7mm]
0.105 [2.7mm]
0.040 [1.1mm]
0.150 [3.8mm]
L-65648-185-160-D
WHITE
Figure 2
0.185 [4.7mm]
0.105 [2.7mm]
0.040 [1.1mm]
0.160 [4.1mm]
L-65648-185-170-D
WHITE
Figure 2
0.185 [4.7mm]
0.105 [2.7mm]
0.040 [1.1mm]
0.170 [4.3mm]
L-65648-185-180-D
WHITE
Figure 2
0.185 [4.7mm]
0.105 [2.7mm]
0.040 [1.1mm]
0.180 [4.6mm]
L-65648-185-190-D
WHITE
Figure 2
0.185 [4.7mm]
0.105 [2.7mm]
0.040 [1.1mm]
0.190 [4.8mm]
L-65648-185-200-D
WHITE
Figure 2
0.185 [4.7mm]
0.105 [2.7mm]
0.040 [1.1mm]
0.200 [5.1mm]
L-65648-210-120-D
WHITE
Figure 2
0.210 [5.3mm]
0.130 [3.3mm]
0.040 [1.1mm]
0.120 [3.0mm]
L-65648-210-130-D
WHITE
Figure 2
0.210 [5.3mm]
0.130 [3.3mm]
0.040 [1.1mm]
0.130 [3.3mm]
L-65648-210-140-D
WHITE
Figure 2
0.210 [5.3mm]
0.130 [3.3mm]
0.040 [1.1mm]
0.140 [3.6mm]
L-65648-210-150-D
WHITE
Figure 2
0.210 [5.3mm]
0.130 [3.3mm]
0.040 [1.1mm]
0.150 [3.8mm]
L-65648-210-160-D
WHITE
Figure 2
0.210 [5.3mm]
0.130 [3.3mm]
0.040 [1.1mm]
0.160 [4.1mm]
L-65648-210-170-D
WHITE
Figure 2
0.210 [5.3mm]
0.130 [3.3mm]
0.040 [1.1mm]
0.170 [4.3mm]
L-65648-210-180-D
WHITE
Figure 2
0.210 [5.3mm]
0.130 [3.3mm]
0.040 [1.1mm]
0.180 [4.6mm]
L-65648-210-190-D
WHITE
Figure 2
0.210 [5.3mm]
0.130 [3.3mm]
0.040 [1.1mm]
0.190 [4.8mm]
L-65648-210-200-D
WHITE
Figure 2
0.210 [5.3mm]
0.130 [3.3mm]
0.040 [1.1mm]
0.200 [5.1mm]
L-65648-240-120-D
WHITE
Figure 2
0.240 [6.1mm]
0.160 [4.1mm]
0.040 [1.1mm]
0.120 [3.0mm]
L-65648-240-130-D
WHITE
Figure 2
0.240 [6.1mm]
0.160 [4.1mm]
0.040 [1.1mm]
0.130 [3.3mm]
L-65648-240-140-D
WHITE
Figure 2
0.240 [6.1mm]
0.160 [4.1mm]
0.040 [1.1mm]
0.140 [3.6mm]
L-65648-240-150-D
WHITE
Figure 2
0.240 [6.1mm]
0.160 [4.1mm]
0.040 [1.1mm]
0.150 [3.8mm]
L-65648-240-160-D
WHITE
Figure 2
0.240 [6.1mm]
0.160 [4.1mm]
0.040 [1.1mm]
0.160 [4.1mm]
L-65648-240-170-D
WHITE
Figure 2
0.240 [6.1mm]
0.160 [4.1mm]
0.040 [1.1mm]
0.170 [4.3mm]
L-65648-240-180-D
WHITE
Figure 2
0.240 [6.1mm]
0.160 [4.1mm]
0.040 [1.1mm]
0.180 [4.6mm]
L-65648-240-190-D
WHITE
Figure 2
0.240 [6.1mm]
0.160 [4.1mm]
0.040 [1.1mm]
0.190 [4.8mm]
L-65648-240-200-D
WHITE
Figure 2
0.240 [6.1mm]
0.160 [4.1mm]
0.040 [1.1mm]
0.200 [5.1mm]
L-65648-250-120-D
WHITE
Figure 2
0.250 [6.3mm]
0.170 [4.3mm]
0.040 [1.1mm]
0.120 [3.0mm]
L-65648-250-130-D
WHITE
Figure 2
0.250 [6.3mm]
0.170 [4.3mm]
0.040 [1.1mm]
0.130 [3.3mm]
L-65648-250-140-D
WHITE
Figure 2
0.250 [6.3mm]
0.170 [4.3mm]
0.040 [1.1mm]
0.140 [3.6mm]
L-65648-250-150-D
WHITE
Figure 2
0.250 [6.3mm]
0.170 [4.3mm]
0.040 [1.1mm]
0.150 [3.8mm]
L-65648-250-160-D
WHITE
Figure 2
0.250 [6.3mm]
0.170 [4.3mm]
0.040 [1.1mm]
0.160 [4.1mm]
L-65648-250-170-D
WHITE
Figure 2
0.250 [6.3mm]
0.170 [4.3mm]
0.040 [1.1mm]
0.170 [4.3mm]
L-65648-250-180-D
WHITE
Figure 2
0.250 [6.3mm]
0.170 [4.3mm]
0.040 [1.1mm]
0.180 [4.6mm]
L-65648-250-190-D
WHITE
Figure 2
0.250 [6.3mm]
0.170 [4.3mm]
0.040 [1.1mm]
0.190 [4.8mm]
L-65648-250-200-D
WHITE
Figure 2
0.250 [6.3mm]
0.170 [4.3mm]
0.040 [1.1mm]
0.200 [5.1mm]
L-65648-280-120-D
WHITE
Figure 2
0.280 [7.1mm]
0.200 [5.1mm]
0.040 [1.1mm]
0.120 [3.0mm]
L-65648-280-130-D
WHITE
Figure 2
0.280 [7.1mm]
0.200 [5.1mm]
0.040 [1.1mm]
0.130 [3.3mm]
L-65648-280-140-D
WHITE
Figure 2
0.280 [7.1mm]
0.200 [5.1mm]
0.040 [1.1mm]
0.140 [3.6mm]
L-65648-280-150-D
WHITE
Figure 2
0.280 [7.1mm]
0.200 [5.1mm]
0.040 [1.1mm]
0.150 [3.8mm]
L-65648-280-160-D
WHITE
Figure 2
0.280 [7.1mm]
0.200 [5.1mm]
0.040 [1.1mm]
0.160 [4.1mm]
L-65648-280-170-D
WHITE
Figure 2
0.280 [7.1mm]
0.200 [5.1mm]
0.040 [1.1mm]
0.170 [4.3mm]
L-65648-280-180-D
WHITE
Figure 2
0.280 [7.1mm]
0.200 [5.1mm]
0.040 [1.1mm]
0.180 [4.6mm]
L-65648-280-190-D
WHITE
Figure 2
0.280 [7.1mm]
0.200 [5.1mm]
0.040 [1.1mm]
0.190 [4.8mm]
L-65648-280-200-D
WHITE
Figure 2
0.280 [7.1mm]
0.200 [5.1mm]
0.040 [1.1mm]
0.200 [5.1mm]
L-65951-185-120-D
AMLCD
Figure 2
0.185 [4.7mm]
0.165 [4.2mm]
0.020 [0.5mm]
0.120 [3.0mm]
L-65951-185-130-D
AMLCD
Figure 2
0.185 [4.7mm]
0.165 [4.2mm]
0.020 [0.5mm]
0.130 [3.3mm]
L-65951-185-140-D
AMLCD
Figure 2
0.185 [4.7mm]
0.165 [4.2mm]
0.020 [0.5mm]
0.140 [3.6mm]
L-65951-185-150-D
AMLCD
Figure 2
0.185 [4.7mm]
0.165 [4.2mm]
0.020 [0.5mm]
0.150 [3.8mm]
L-65951-185-160-D
AMLCD
Figure 2
0.185 [4.7mm]
0.165 [4.2mm]
0.020 [0.5mm]
0.160 [4.1mm]
L-65951-185-170-D
AMLCD
Figure 2
0.185 [4.7mm]
0.165 [4.2mm]
0.020 [0.5mm]
0.170 [4.3mm]
L-65951-185-180-D
AMLCD
Figure 2
0.185 [4.7mm]
0.165 [4.2mm]
0.020 [0.5mm]
0.180 [4.6mm]
L-65951-185-190-D
AMLCD
Figure 2
0.185 [4.7mm]
0.165 [4.2mm]
0.020 [0.5mm]
0.190 [4.8mm]
L-65951-185-200-D
AMLCD
Figure 2
0.185 [4.7mm]
0.165 [4.2mm]
0.020 [0.5mm]
0.200 [5.1mm]
L-65951-210-120-D
AMLCD
Figure 2
0.210 [5.3mm]
0.170 [4.3mm]
0.020 [0.5mm]
0.120 [3.0mm]
L-65951-210-130-D
AMLCD
Figure 2
0.210 [5.3mm]
0.170 [4.3mm]
0.020 [0.5mm]
0.130 [3.3mm]
L-65951-210-140-D
AMLCD
Figure 2
0.210 [5.3mm]
0.170 [4.3mm]
0.020 [0.5mm]
0.140 [3.6mm]
L-65951-210-150-D
AMLCD
Figure 2
0.210 [5.3mm]
0.170 [4.3mm]
0.020 [0.5mm]
0.150 [3.8mm]
L-65951-210-160-D
AMLCD
Figure 2
0.210 [5.3mm]
0.170 [4.3mm]
0.020 [0.5mm]
0.160 [4.1mm]
L-65951-210-170-D
AMLCD
Figure 2
0.210 [5.3mm]
0.170 [4.3mm]
0.020 [0.5mm]
0.170 [4.3mm]
L-65951-210-180-D
AMLCD
Figure 2
0.210 [5.3mm]
0.170 [4.3mm]
0.020 [0.5mm]
0.180 [4.6mm]
L-65951-210-190-D
AMLCD
Figure 2
0.210 [5.3mm]
0.170 [4.3mm]
0.020 [0.5mm]
0.190 [4.8mm]
L-65951-210-200-D
AMLCD
Figure 2
0.210 [5.3mm]
0.170 [4.3mm]
0.020 [0.5mm]
0.200 [5.1mm]
L-65951-240-120-D
AMLCD
Figure 2
0.240 [6.1mm]
0.220 [5.6mm]
0.020 [0.5mm]
0.120 [3.0mm]
L-65951-240-130-D
AMLCD
Figure 2
0.240 [6.1mm]
0.220 [5.6mm]
0.020 [0.5mm]
0.130 [3.3mm]
L-65951-240-140-D
AMLCD
Figure 2
0.240 [6.1mm]
0.220 [5.6mm]
0.020 [0.5mm]
0.140 [3.6mm]
L-65951-240-150-D
AMLCD
Figure 2
0.240 [6.1mm]
0.220 [5.6mm]
0.020 [0.5mm]
0.150 [3.8mm]
L-65951-240-160-D
AMLCD
Figure 2
0.240 [6.1mm]
0.220 [5.6mm]
0.020 [0.5mm]
0.160 [4.1mm]
L-65951-240-170-D
AMLCD
Figure 2
0.240 [6.1mm]
0.220 [5.6mm]
0.020 [0.5mm]
0.170 [4.3mm]
L-65951-240-180-D
AMLCD
Figure 2
0.240 [6.1mm]
0.220 [5.6mm]
0.020 [0.5mm]
0.180 [4.6mm]
L-65951-240-190-D
AMLCD
Figure 2
0.240 [6.1mm]
0.220 [5.6mm]
0.020 [0.5mm]
0.190 [4.8mm]
L-65951-240-200-D
AMLCD
Figure 2
0.240 [6.1mm]
0.220 [5.6mm]
0.020 [0.5mm]
0.200 [5.1mm]
L-65951-250-120-D
AMLCD
Figure 2
0.250 [6.3mm]
0.230 [5.8mm]
0.020 [0.5mm]
0.120 [3.0mm]
L-65951-250-130-D
AMLCD
Figure 2
0.250 [6.3mm]
0.230 [5.8mm]
0.020 [0.5mm]
0.130 [3.3mm]
L-65951-250-140-D
AMLCD
Figure 2
0.250 [6.3mm]
0.230 [5.8mm]
0.020 [0.5mm]
0.140 [3.6mm]
L-65951-250-150-D
AMLCD
Figure 2
0.250 [6.3mm]
0.230 [5.8mm]
0.020 [0.5mm]
0.150 [3.8mm]
L-65951-250-160-D
AMLCD
Figure 2
0.250 [6.3mm]
0.230 [5.8mm]
0.020 [0.5mm]
0.160 [4.1mm]
L-65951-250-170-D
AMLCD
Figure 2
0.250 [6.3mm]
0.230 [5.8mm]
0.020 [0.5mm]
0.170 [4.3mm]
L-65951-250-180-D
AMLCD
Figure 2
0.250 [6.3mm]
0.230 [5.8mm]
0.020 [0.5mm]
0.180 [4.6mm]
L-65951-250-190-D
AMLCD
Figure 2
0.250 [6.3mm]
0.230 [5.8mm]
0.020 [0.5mm]
0.190 [4.8mm]
L-65951-250-200-D
AMLCD
Figure 2
0.250 [6.3mm]
0.230 [5.8mm]
0.020 [0.5mm]
0.200 [5.1mm]
L-65951-280-120-D
AMLCD
Figure 2
0.280 [7.1mm]
0.260 [6.6mm]
0.020 [0.5mm]
0.120 [3.0mm]
L-65951-280-130-D
AMLCD
Figure 2
0.280 [7.1mm]
0.260 [6.6mm]
0.020 [0.5mm]
0.130 [3.3mm]
L-65951-280-140-D
AMLCD
Figure 2
0.280 [7.1mm]
0.260 [6.6mm]
0.020 [0.5mm]
0.140 [3.6mm]
L-65951-280-150-D
AMLCD
Figure 2
0.280 [7.1mm]
0.260 [6.6mm]
0.020 [0.5mm]
0.150 [3.8mm]
L-65951-280-160-D
AMLCD
Figure 2
0.280 [7.1mm]
0.260 [6.6mm]
0.020 [0.5mm]
0.160 [4.1mm]
L-65951-280-170-D
AMLCD
Figure 2
0.280 [7.1mm]
0.260 [6.6mm]
0.020 [0.5mm]
0.170 [4.3mm]
L-65951-280-180-D
AMLCD
Figure 2
0.280 [7.1mm]
0.260 [6.6mm]
0.020 [0.5mm]
0.180 [4.6mm]
L-65951-280-190-D
AMLCD
Figure 2
0.280 [7.1mm]
0.260 [6.6mm]
0.020 [0.5mm]
0.190 [4.8mm]
L-65951-280-200-D
AMLCD
Figure 2
0.280 [7.1mm]
0.260 [6.6mm]
0.020 [0.5mm]
0.200 [5.1mm]
L-65401-185-120-D
Yellow Class A
Figure 2
0.185 [4.7mm]
0.105 [2.7mm]
0.040 [1.1mm]
0.120 [3.0mm]
L-65401-185-130-D
Yellow Class A
Figure 2
0.185 [4.7mm]
0.105 [2.7mm]
0.040 [1.1mm]
0.130 [3.3mm]
L-65401-185-140-D
Yellow Class A
Figure 2
0.185 [4.7mm]
0.105 [2.7mm]
0.040 [1.1mm]
0.140 [3.6mm]
L-65401-185-150-D
Yellow Class A
Figure 2
0.185 [4.7mm]
0.105 [2.7mm]
0.040 [1.1mm]
0.150 [3.8mm]
L-65401-185-160-D
Yellow Class A
Figure 2
0.185 [4.7mm]
0.105 [2.7mm]
0.040 [1.1mm]
0.160 [4.1mm]
L-65401-185-170-D
Yellow Class A
Figure 2
0.185 [4.7mm]
0.105 [2.7mm]
0.040 [1.1mm]
0.170 [4.3mm]
L-65401-185-180-D
Yellow Class A
Figure 2
0.185 [4.7mm]
0.105 [2.7mm]
0.040 [1.1mm]
0.180 [4.6mm]
L-65401-185-190-D
Yellow Class A
Figure 2
0.185 [4.7mm]
0.105 [2.7mm]
0.040 [1.1mm]
0.190 [4.8mm]
L-65401-185-200-D
Yellow Class A
Figure 2
0.185 [4.7mm]
0.105 [2.7mm]
0.040 [1.1mm]
0.200 [5.1mm]
L-65401-210-120-D
Yellow Class A
Figure 2
0.210 [5.3mm]
0.130 [3.3mm]
0.040 [1.1mm]
0.120 [3.0mm]
L-65401-210-130-D
Yellow Class A
Figure 2
0.210 [5.3mm]
0.130 [3.3mm]
0.040 [1.1mm]
0.130 [3.3mm]
L-65401-210-140-D
Yellow Class A
Figure 2
0.210 [5.3mm]
0.130 [3.3mm]
0.040 [1.1mm]
0.140 [3.6mm]
L-65401-210-150-D
Yellow Class A
Figure 2
0.210 [5.3mm]
0.130 [3.3mm]
0.040 [1.1mm]
0.150 [3.8mm]
L-65401-210-160-D
Yellow Class A
Figure 2
0.210 [5.3mm]
0.130 [3.3mm]
0.040 [1.1mm]
0.160 [4.1mm]
L-65401-210-170-D
Yellow Class A
Figure 2
0.210 [5.3mm]
0.130 [3.3mm]
0.040 [1.1mm]
0.170 [4.3mm]
L-65401-210-180-D
Yellow Class A
Figure 2
0.210 [5.3mm]
0.130 [3.3mm]
0.040 [1.1mm]
0.180 [4.6mm]
L-65401-210-190-D
Yellow Class A
Figure 2
0.210 [5.3mm]
0.130 [3.3mm]
0.040 [1.1mm]
0.190 [4.8mm]
L-65401-210-200-D
Yellow Class A
Figure 2
0.210 [5.3mm]
0.130 [3.3mm]
0.040 [1.1mm]
0.200 [5.1mm]
L-65401-240-120-D
Yellow Class A
Figure 2
0.240 [6.1mm]
0.160 [4.1mm]
0.040 [1.1mm]
0.120 [3.0mm]
L-65401-240-130-D
Yellow Class A
Figure 2
0.240 [6.1mm]
0.160 [4.1mm]
0.040 [1.1mm]
0.130 [3.3mm]
L-65401-240-140-D
Yellow Class A
Figure 2
0.240 [6.1mm]
0.160 [4.1mm]
0.040 [1.1mm]
0.140 [3.6mm]
L-65401-240-150-D
Yellow Class A
Figure 2
0.240 [6.1mm]
0.160 [4.1mm]
0.040 [1.1mm]
0.150 [3.8mm]
L-65401-240-160-D
Yellow Class A
Figure 2
0.240 [6.1mm]
0.160 [4.1mm]
0.040 [1.1mm]
0.160 [4.1mm]
L-65401-240-170-D
Yellow Class A
Figure 2
0.240 [6.1mm]
0.160 [4.1mm]
0.040 [1.1mm]
0.170 [4.3mm]
L-65401-240-180-D
Yellow Class A
Figure 2
0.240 [6.1mm]
0.160 [4.1mm]
0.040 [1.1mm]
0.180 [4.6mm]
L-65401-240-190-D
Yellow Class A
Figure 2
0.240 [6.1mm]
0.160 [4.1mm]
0.040 [1.1mm]
0.190 [4.8mm]
L-65401-240-200-D
Yellow Class A
Figure 2
0.240 [6.1mm]
0.160 [4.1mm]
0.040 [1.1mm]
0.200 [5.1mm]
L-65401-250-120-D
Yellow Class A
Figure 2
0.250 [6.3mm]
0.170 [4.3mm]
0.040 [1.1mm]
0.120 [3.0mm]
L-65401-250-130-D
Yellow Class A
Figure 2
0.250 [6.3mm]
0.170 [4.3mm]
0.040 [1.1mm]
0.130 [3.3mm]
L-65401-250-140-D
Yellow Class A
Figure 2
0.250 [6.3mm]
0.170 [4.3mm]
0.040 [1.1mm]
0.140 [3.6mm]
L-65401-250-150-D
Yellow Class A
Figure 2
0.250 [6.3mm]
0.170 [4.3mm]
0.040 [1.1mm]
0.150 [3.8mm]
L-65401-250-160-D
Yellow Class A
Figure 2
0.250 [6.3mm]
0.170 [4.3mm]
0.040 [1.1mm]
0.160 [4.1mm]
L-65401-250-170-D
Yellow Class A
Figure 2
0.250 [6.3mm]
0.170 [4.3mm]
0.040 [1.1mm]
0.170 [4.3mm]
L-65401-250-180-D
Yellow Class A
Figure 2
0.250 [6.3mm]
0.170 [4.3mm]
0.040 [1.1mm]
0.180 [4.6mm]
L-65401-250-190-D
Yellow Class A
Figure 2
0.250 [6.3mm]
0.170 [4.3mm]
0.040 [1.1mm]
0.190 [4.8mm]
L-65401-250-200-D
Yellow Class A
Figure 2
0.250 [6.3mm]
0.170 [4.3mm]
0.040 [1.1mm]
0.200 [5.1mm]
L-65401-280-120-D
Yellow Class A
Figure 2
0.280 [7.1mm]
0.200 [5.1mm]
0.040 [1.1mm]
0.120 [3.0mm]
L-65401-280-130-D
Yellow Class A
Figure 2
0.280 [7.1mm]
0.200 [5.1mm]
0.040 [1.1mm]
0.130 [3.3mm]
L-65401-280-140-D
Yellow Class A
Figure 2
0.280 [7.1mm]
0.200 [5.1mm]
0.040 [1.1mm]
0.140 [3.6mm]
L-65401-280-150-D
Yellow Class A
Figure 2
0.280 [7.1mm]
0.200 [5.1mm]
0.040 [1.1mm]
0.150 [3.8mm]
L-65401-280-160-D
Yellow Class A
Figure 2
0.280 [7.1mm]
0.200 [5.1mm]
0.040 [1.1mm]
0.160 [4.1mm]
L-65401-280-170-D
Yellow Class A
Figure 2
0.280 [7.1mm]
0.200 [5.1mm]
0.040 [1.1mm]
0.170 [4.3mm]
L-65401-280-180-D
Yellow Class A
Figure 2
0.280 [7.1mm]
0.200 [5.1mm]
0.040 [1.1mm]
0.180 [4.6mm]
L-65401-280-190-D
Yellow Class A
Figure 2
0.280 [7.1mm]
0.200 [5.1mm]
0.040 [1.1mm]
0.190 [4.8mm]
L-65401-280-200-D
Yellow Class A
Figure 2
0.280 [7.1mm]
0.200 [5.1mm]
0.040 [1.1mm]
0.200 [5.1mm]
L-65402-185-120-D
Yellow Class B
Figure 2
0.185 [4.7mm]
0.105 [2.7mm]
0.040 [1.1mm]
0.120 [3.0mm]
L-65402-185-130-D
Yellow Class B
Figure 2
0.185 [4.7mm]
0.105 [2.7mm]
0.040 [1.1mm]
0.130 [3.3mm]
L-65402-185-140-D
Yellow Class B
Figure 2
0.185 [4.7mm]
0.105 [2.7mm]
0.040 [1.1mm]
0.140 [3.6mm]
L-65402-185-150-D
Yellow Class B
Figure 2
0.185 [4.7mm]
0.105 [2.7mm]
0.040 [1.1mm]
0.150 [3.8mm]
L-65402-185-160-D
Yellow Class B
Figure 2
0.185 [4.7mm]
0.105 [2.7mm]
0.040 [1.1mm]
0.160 [4.1mm]
L-65402-185-170-D
Yellow Class B
Figure 2
0.185 [4.7mm]
0.105 [2.7mm]
0.040 [1.1mm]
0.170 [4.3mm]
L-65402-185-180-D
Yellow Class B
Figure 2
0.185 [4.7mm]
0.105 [2.7mm]
0.040 [1.1mm]
0.180 [4.6mm]
L-65402-185-190-D
Yellow Class B
Figure 2
0.185 [4.7mm]
0.105 [2.7mm]
0.040 [1.1mm]
0.190 [4.8mm]
L-65402-185-200-D
Yellow Class B
Figure 2
0.185 [4.7mm]
0.105 [2.7mm]
0.040 [1.1mm]
0.200 [5.1mm]
L-65402-210-120-D
Yellow Class B
Figure 2
0.210 [5.3mm]
0.130 [3.3mm]
0.040 [1.1mm]
0.120 [3.0mm]
L-65402-210-130-D
Yellow Class B
Figure 2
0.210 [5.3mm]
0.130 [3.3mm]
0.040 [1.1mm]
0.130 [3.3mm]
L-65402-210-140-D
Yellow Class B
Figure 2
0.210 [5.3mm]
0.130 [3.3mm]
0.040 [1.1mm]
0.140 [3.6mm]
L-65402-210-150-D
Yellow Class B
Figure 2
0.210 [5.3mm]
0.130 [3.3mm]
0.040 [1.1mm]
0.150 [3.8mm]
L-65402-210-160-D
Yellow Class B
Figure 2
0.210 [5.3mm]
0.130 [3.3mm]
0.040 [1.1mm]
0.160 [4.1mm]
L-65402-210-170-D
Yellow Class B
Figure 2
0.210 [5.3mm]
0.130 [3.3mm]
0.040 [1.1mm]
0.170 [4.3mm]
L-65402-210-180-D
Yellow Class B
Figure 2
0.210 [5.3mm]
0.130 [3.3mm]
0.040 [1.1mm]
0.180 [4.6mm]
L-65402-210-190-D
Yellow Class B
Figure 2
0.210 [5.3mm]
0.130 [3.3mm]
0.040 [1.1mm]
0.190 [4.8mm]
L-65402-210-200-D
Yellow Class B
Figure 2
0.210 [5.3mm]
0.130 [3.3mm]
0.040 [1.1mm]
0.200 [5.1mm]
L-65402-240-120-D
Yellow Class B
Figure 2
0.240 [6.1mm]
0.160 [4.1mm]
0.040 [1.1mm]
0.120 [3.0mm]
L-65402-240-130-D
Yellow Class B
Figure 2
0.240 [6.1mm]
0.160 [4.1mm]
0.040 [1.1mm]
0.130 [3.3mm]
L-65402-240-140-D
Yellow Class B
Figure 2
0.240 [6.1mm]
0.160 [4.1mm]
0.040 [1.1mm]
0.140 [3.6mm]
L-65402-240-150-D
Yellow Class B
Figure 2
0.240 [6.1mm]
0.160 [4.1mm]
0.040 [1.1mm]
0.150 [3.8mm]
L-65402-240-160-D
Yellow Class B
Figure 2
0.240 [6.1mm]
0.160 [4.1mm]
0.040 [1.1mm]
0.160 [4.1mm]
L-65402-240-170-D
Yellow Class B
Figure 2
0.240 [6.1mm]
0.160 [4.1mm]
0.040 [1.1mm]
0.170 [4.3mm]
L-65402-240-180-D
Yellow Class B
Figure 2
0.240 [6.1mm]
0.160 [4.1mm]
0.040 [1.1mm]
0.180 [4.6mm]
L-65402-240-190-D
Yellow Class B
Figure 2
0.240 [6.1mm]
0.160 [4.1mm]
0.040 [1.1mm]
0.190 [4.8mm]
L-65402-240-200-D
Yellow Class B
Figure 2
0.240 [6.1mm]
0.160 [4.1mm]
0.040 [1.1mm]
0.200 [5.1mm]
L-65402-250-120-D
Yellow Class B
Figure 2
0.250 [6.3mm]
0.170 [4.3mm]
0.040 [1.1mm]
0.120 [3.0mm]
L-65402-250-130-D
Yellow Class B
Figure 2
0.250 [6.3mm]
0.170 [4.3mm]
0.040 [1.1mm]
0.130 [3.3mm]
L-65402-250-140-D
Yellow Class B
Figure 2
0.250 [6.3mm]
0.170 [4.3mm]
0.040 [1.1mm]
0.140 [3.6mm]
L-65402-250-150-D
Yellow Class B
Figure 2
0.250 [6.3mm]
0.170 [4.3mm]
0.040 [1.1mm]
0.150 [3.8mm]
L-65402-250-160-D
Yellow Class B
Figure 2
0.250 [6.3mm]
0.170 [4.3mm]
0.040 [1.1mm]
0.160 [4.1mm]
L-65402-250-170-D
Yellow Class B
Figure 2
0.250 [6.3mm]
0.170 [4.3mm]
0.040 [1.1mm]
0.170 [4.3mm]
L-65402-250-180-D
Yellow Class B
Figure 2
0.250 [6.3mm]
0.170 [4.3mm]
0.040 [1.1mm]
0.180 [4.6mm]
L-65402-250-190-D
Yellow Class B
Figure 2
0.250 [6.3mm]
0.170 [4.3mm]
0.040 [1.1mm]
0.190 [4.8mm]
L-65402-250-200-D
Yellow Class B
Figure 2
0.250 [6.3mm]
0.170 [4.3mm]
0.040 [1.1mm]
0.200 [5.1mm]
L-65402-280-120-D
Yellow Class B
Figure 2
0.280 [7.1mm]
0.200 [5.1mm]
0.040 [1.1mm]
0.120 [3.0mm]
L-65402-280-130-D
Yellow Class B
Figure 2
0.280 [7.1mm]
0.200 [5.1mm]
0.040 [1.1mm]
0.130 [3.3mm]
L-65402-280-140-D
Yellow Class B
Figure 2
0.280 [7.1mm]
0.200 [5.1mm]
0.040 [1.1mm]
0.140 [3.6mm]
L-65402-280-150-D
Yellow Class B
Figure 2
0.280 [7.1mm]
0.200 [5.1mm]
0.040 [1.1mm]
0.150 [3.8mm]
L-65402-280-160-D
Yellow Class B
Figure 2
0.280 [7.1mm]
0.200 [5.1mm]
0.040 [1.1mm]
0.160 [4.1mm]
L-65402-280-170-D
Yellow Class B
Figure 2
0.280 [7.1mm]
0.200 [5.1mm]
0.040 [1.1mm]
0.170 [4.3mm]
L-65402-280-180-D
Yellow Class B
Figure 2
0.280 [7.1mm]
0.200 [5.1mm]
0.040 [1.1mm]
0.180 [4.6mm]
L-65402-280-190-D
Yellow Class B
Figure 2
0.280 [7.1mm]
0.200 [5.1mm]
0.040 [1.1mm]
0.190 [4.8mm]
L-65402-280-200-D
Yellow Class B
Figure 2
0.280 [7.1mm]
0.200 [5.1mm]
0.040 [1.1mm]
0.200 [5.1mm]
L-65403-185-120-D
Red Class B
Figure 2
0.185 [4.7mm]
0.105 [2.7mm]
0.020 [0.5mm]
0.120 [3.0mm]
L-65403-185-130-D
Red Class B
Figure 2
0.185 [4.7mm]
0.105 [2.7mm]
0.020 [0.5mm]
0.130 [3.3mm]
L-65403-185-140-D
Red Class B
Figure 2
0.185 [4.7mm]
0.105 [2.7mm]
0.020 [0.5mm]
0.140 [3.6mm]
L-65403-185-150-D
Red Class B
Figure 2
0.185 [4.7mm]
0.105 [2.7mm]
0.020 [0.5mm]
0.150 [3.8mm]
L-65403-185-160-D
Red Class B
Figure 2
0.185 [4.7mm]
0.105 [2.7mm]
0.020 [0.5mm]
0.160 [4.1mm]
L-65403-185-170-D
Red Class B
Figure 2
0.185 [4.7mm]
0.105 [2.7mm]
0.020 [0.5mm]
0.170 [4.3mm]
L-65403-185-180-D
Red Class B
Figure 2
0.185 [4.7mm]
0.105 [2.7mm]
0.020 [0.5mm]
0.180 [4.6mm]
L-65403-185-190-D
Red Class B
Figure 2
0.185 [4.7mm]
0.105 [2.7mm]
0.020 [0.5mm]
0.190 [4.8mm]
L-65403-185-200-D
Red Class B
Figure 2
0.185 [4.7mm]
0.105 [2.7mm]
0.020 [0.5mm]
0.200 [5.1mm]
L-65403-210-120-D
Red Class B
Figure 2
0.210 [5.3mm]
0.130 [3.3mm]
0.020 [0.5mm]
0.120 [3.0mm]
L-65403-210-130-D
Red Class B
Figure 2
0.210 [5.3mm]
0.130 [3.3mm]
0.020 [0.5mm]
0.130 [3.3mm]
L-65403-210-140-D
Red Class B
Figure 2
0.210 [5.3mm]
0.130 [3.3mm]
0.020 [0.5mm]
0.140 [3.6mm]
L-65403-210-150-D
Red Class B
Figure 2
0.210 [5.3mm]
0.130 [3.3mm]
0.020 [0.5mm]
0.150 [3.8mm]
L-65403-210-160-D
Red Class B
Figure 2
0.210 [5.3mm]
0.130 [3.3mm]
0.020 [0.5mm]
0.160 [4.1mm]
L-65403-210-170-D
Red Class B
Figure 2
0.210 [5.3mm]
0.130 [3.3mm]
0.020 [0.5mm]
0.170 [4.3mm]
L-65403-210-180-D
Red Class B
Figure 2
0.210 [5.3mm]
0.130 [3.3mm]
0.020 [0.5mm]
0.180 [4.6mm]
L-65403-210-190-D
Red Class B
Figure 2
0.210 [5.3mm]
0.130 [3.3mm]
0.020 [0.5mm]
0.190 [4.8mm]
L-65403-210-200-D
Red Class B
Figure 2
0.210 [5.3mm]
0.130 [3.3mm]
0.020 [0.5mm]
0.200 [5.1mm]
L-65403-240-120-D
Red Class B
Figure 2
0.240 [6.1mm]
0.160 [4.1mm]
0.020 [0.5mm]
0.120 [3.0mm]
L-65403-240-130-D
Red Class B
Figure 2
0.240 [6.1mm]
0.160 [4.1mm]
0.020 [0.5mm]
0.130 [3.3mm]
L-65403-240-140-D
Red Class B
Figure 2
0.240 [6.1mm]
0.160 [4.1mm]
0.020 [0.5mm]
0.140 [3.6mm]
L-65403-240-150-D
Red Class B
Figure 2
0.240 [6.1mm]
0.160 [4.1mm]
0.020 [0.5mm]
0.150 [3.8mm]
L-65403-240-160-D
Red Class B
Figure 2
0.240 [6.1mm]
0.160 [4.1mm]
0.020 [0.5mm]
0.160 [4.1mm]
L-65403-240-170-D
Red Class B
Figure 2
0.240 [6.1mm]
0.160 [4.1mm]
0.020 [0.5mm]
0.170 [4.3mm]
L-65403-240-180-D
Red Class B
Figure 2
0.240 [6.1mm]
0.160 [4.1mm]
0.020 [0.5mm]
0.180 [4.6mm]
L-65403-240-190-D
Red Class B
Figure 2
0.240 [6.1mm]
0.160 [4.1mm]
0.020 [0.5mm]
0.190 [4.8mm]
L-65403-240-200-D
Red Class B
Figure 2
0.240 [6.1mm]
0.160 [4.1mm]
0.020 [0.5mm]
0.200 [5.1mm]
L-65403-250-120-D
Red Class B
Figure 2
0.250 [6.3mm]
0.170 [4.3mm]
0.020 [0.5mm]
0.120 [3.0mm]
L-65403-250-130-D
Red Class B
Figure 2
0.250 [6.3mm]
0.170 [4.3mm]
0.020 [0.5mm]
0.130 [3.3mm]
L-65403-250-140-D
Red Class B
Figure 2
0.250 [6.3mm]
0.170 [4.3mm]
0.020 [0.5mm]
0.140 [3.6mm]
L-65403-250-150-D
Red Class B
Figure 2
0.250 [6.3mm]
0.170 [4.3mm]
0.020 [0.5mm]
0.150 [3.8mm]
L-65403-250-160-D
Red Class B
Figure 2
0.250 [6.3mm]
0.170 [4.3mm]
0.020 [0.5mm]
0.160 [4.1mm]
L-65403-250-170-D
Red Class B
Figure 2
0.250 [6.3mm]
0.170 [4.3mm]
0.020 [0.5mm]
0.170 [4.3mm]
L-65403-250-180-D
Red Class B
Figure 2
0.250 [6.3mm]
0.170 [4.3mm]
0.020 [0.5mm]
0.180 [4.6mm]
L-65403-250-190-D
Red Class B
Figure 2
0.250 [6.3mm]
0.170 [4.3mm]
0.020 [0.5mm]
0.190 [4.8mm]
L-65403-250-200-D
Red Class B
Figure 2
0.250 [6.3mm]
0.170 [4.3mm]
0.020 [0.5mm]
0.200 [5.1mm]
L-65403-280-120-D
Red Class B
Figure 2
0.280 [7.1mm]
0.200 [5.1mm]
0.020 [0.5mm]
0.120 [3.0mm]
L-65403-280-130-D
Red Class B
Figure 2
0.280 [7.1mm]
0.200 [5.1mm]
0.020 [0.5mm]
0.130 [3.3mm]
L-65403-280-140-D
Red Class B
Figure 2
0.280 [7.1mm]
0.200 [5.1mm]
0.020 [0.5mm]
0.140 [3.6mm]
L-65403-280-150-D
Red Class B
Figure 2
0.280 [7.1mm]
0.200 [5.1mm]
0.020 [0.5mm]
0.150 [3.8mm]
L-65403-280-160-D
Red Class B
Figure 2
0.280 [7.1mm]
0.200 [5.1mm]
0.020 [0.5mm]
0.160 [4.1mm]
L-65403-280-170-D
Red Class B
Figure 2
0.280 [7.1mm]
0.200 [5.1mm]
0.020 [0.5mm]
0.170 [4.3mm]
L-65403-280-180-D
Red Class B
Figure 2
0.280 [7.1mm]
0.200 [5.1mm]
0.020 [0.5mm]
0.180 [4.6mm]
L-65403-280-190-D
Red Class B
Figure 2
0.280 [7.1mm]
0.200 [5.1mm]
0.020 [0.5mm]
0.190 [4.8mm]
L-65403-280-200-D
Red Class B
Figure 2
0.280 [7.1mm]
0.200 [5.1mm]
0.020 [0.5mm]
0.200 [5.1mm]
L-65196-185-120-HS
Green A
Figure 3
0.185 [4.7mm]
0.125 [3.1mm]
0.030 [0.8mm]
0.120 [3.0mm]
L-65196-185-130-HS
Green A
Figure 3
0.185 [4.7mm]
0.125 [3.1mm]
0.030 [0.8mm]
0.130 [3.3mm]
L-65196-185-140-HS
Green A
Figure 3
0.185 [4.7mm]
0.125 [3.1mm]
0.030 [0.8mm]
0.140 [3.6mm]
L-65196-185-150-HS
Green A
Figure 3
0.185 [4.7mm]
0.125 [3.1mm]
0.030 [0.8mm]
0.150 [3.8mm]
L-65196-185-160-HS
Green A
Figure 3
0.185 [4.7mm]
0.125 [3.1mm]
0.030 [0.8mm]
0.160 [4.1mm]
L-65196-185-170-HS
Green A
Figure 3
0.185 [4.7mm]
0.125 [3.1mm]
0.030 [0.8mm]
0.170 [4.3mm]
L-65196-185-180-HS
Green A
Figure 3
0.185 [4.7mm]
0.125 [3.1mm]
0.030 [0.8mm]
0.180 [4.6mm]
L-65196-185-190-HS
Green A
Figure 3
0.185 [4.7mm]
0.125 [3.1mm]
0.030 [0.8mm]
0.190 [4.8mm]
L-65196-185-200-HS
Green A
Figure 3
0.185 [4.7mm]
0.125 [3.1mm]
0.030 [0.8mm]
0.200 [5.1mm]
L-65196-210-120-HS
Green A
Figure 3
0.210 [5.3mm]
0.150 [3.8mm]
0.030 [0.8mm]
0.120 [3.0mm]
L-65196-210-130-HS
Green A
Figure 3
0.210 [5.3mm]
0.150 [3.8mm]
0.030 [0.8mm]
0.130 [3.3mm]
L-65196-210-140-HS
Green A
Figure 3
0.210 [5.3mm]
0.150 [3.8mm]
0.030 [0.8mm]
0.140 [3.6mm]
L-65196-210-150-HS
Green A
Figure 3
0.210 [5.3mm]
0.150 [3.8mm]
0.030 [0.8mm]
0.150 [3.8mm]
L-65196-210-160-HS
Green A
Figure 3
0.210 [5.3mm]
0.150 [3.8mm]
0.030 [0.8mm]
0.160 [4.1mm]
L-65196-210-170-HS
Green A
Figure 3
0.210 [5.3mm]
0.150 [3.8mm]
0.030 [0.8mm]
0.170 [4.3mm]
L-65196-210-180-HS
Green A
Figure 3
0.210 [5.3mm]
0.150 [3.8mm]
0.030 [0.8mm]
0.180 [4.6mm]
L-65196-210-190-HS
Green A
Figure 3
0.210 [5.3mm]
0.150 [3.8mm]
0.030 [0.8mm]
0.190 [4.8mm]
L-65196-210-200-HS
Green A
Figure 3
0.210 [5.3mm]
0.150 [3.8mm]
0.030 [0.8mm]
0.200 [5.1mm]
L-65196-240-120-HS
Green A
Figure 3
0.240 [6.1mm]
0.180 [4.6mm]
0.030 [0.8mm]
0.120 [3.0mm]
L-65196-240-130-HS
Green A
Figure 3
0.240 [6.1mm]
0.180 [4.6mm]
0.030 [0.8mm]
0.130 [3.3mm]
L-65196-240-140-HS
Green A
Figure 3
0.240 [6.1mm]
0.180 [4.6mm]
0.030 [0.8mm]
0.140 [3.6mm]
L-65196-240-150-HS
Green A
Figure 3
0.240 [6.1mm]
0.180 [4.6mm]
0.030 [0.8mm]
0.150 [3.8mm]
L-65196-240-160-HS
Green A
Figure 3
0.240 [6.1mm]
0.180 [4.6mm]
0.030 [0.8mm]
0.160 [4.1mm]
L-65196-240-170-HS
Green A
Figure 3
0.240 [6.1mm]
0.180 [4.6mm]
0.030 [0.8mm]
0.170 [4.3mm]
L-65196-240-180-HS
Green A
Figure 3
0.240 [6.1mm]
0.180 [4.6mm]
0.030 [0.8mm]
0.180 [4.6mm]
L-65196-240-190-HS
Green A
Figure 3
0.240 [6.1mm]
0.180 [4.6mm]
0.030 [0.8mm]
0.190 [4.8mm]
L-65196-240-200-HS
Green A
Figure 3
0.240 [6.1mm]
0.180 [4.6mm]
0.030 [0.8mm]
0.200 [5.1mm]
L-65196-250-120-HS
Green A
Figure 3
0.250 [6.3mm]
0.190 [4.8mm]
0.030 [0.8mm]
0.120 [3.0mm]
L-65196-250-130-HS
Green A
Figure 3
0.250 [6.3mm]
0.190 [4.8mm]
0.030 [0.8mm]
0.130 [3.3mm]
L-65196-250-140-HS
Green A
Figure 3
0.250 [6.3mm]
0.190 [4.8mm]
0.030 [0.8mm]
0.140 [3.6mm]
L-65196-250-150-HS
Green A
Figure 3
0.250 [6.3mm]
0.190 [4.8mm]
0.030 [0.8mm]
0.150 [3.8mm]
L-65196-250-160-HS
Green A
Figure 3
0.250 [6.3mm]
0.190 [4.8mm]
0.030 [0.8mm]
0.160 [4.1mm]
L-65196-250-170-HS
Green A
Figure 3
0.250 [6.3mm]
0.190 [4.8mm]
0.030 [0.8mm]
0.170 [4.3mm]
L-65196-250-180-HS
Green A
Figure 3
0.250 [6.3mm]
0.190 [4.8mm]
0.030 [0.8mm]
0.180 [4.6mm]
L-65196-250-190-HS
Green A
Figure 3
0.250 [6.3mm]
0.190 [4.8mm]
0.030 [0.8mm]
0.190 [4.8mm]
L-65196-250-200-HS
Green A
Figure 3
0.250 [6.3mm]
0.190 [4.8mm]
0.030 [0.8mm]
0.200 [5.1mm]
L-65196-280-120-HS
Green A
Figure 3
0.280 [7.1mm]
0.220 [5.6mm]
0.030 [0.8mm]
0.120 [3.0mm]
L-65196-280-130-HS
Green A
Figure 3
0.280 [7.1mm]
0.220 [5.6mm]
0.030 [0.8mm]
0.130 [3.3mm]
L-65196-280-140-HS
Green A
Figure 3
0.280 [7.1mm]
0.220 [5.6mm]
0.030 [0.8mm]
0.140 [3.6mm]
L-65196-280-150-HS
Green A
Figure 3
0.280 [7.1mm]
0.220 [5.6mm]
0.030 [0.8mm]
0.150 [3.8mm]
L-65196-280-160-HS
Green A
Figure 3
0.280 [7.1mm]
0.220 [5.6mm]
0.030 [0.8mm]
0.160 [4.1mm]
L-65196-280-170-HS
Green A
Figure 3
0.280 [7.1mm]
0.220 [5.6mm]
0.030 [0.8mm]
0.170 [4.3mm]
L-65196-280-180-HS
Green A
Figure 3
0.280 [7.1mm]
0.220 [5.6mm]
0.030 [0.8mm]
0.180 [4.6mm]
L-65196-280-190-HS
Green A
Figure 3
0.280 [7.1mm]
0.220 [5.6mm]
0.030 [0.8mm]
0.190 [4.8mm]
L-65196-280-200-HS
Green A
Figure 3
0.280 [7.1mm]
0.220 [5.6mm]
0.030 [0.8mm]
0.200 [5.1mm]
L-65330-185-120-HS
Green A
Figure 3
0.185 [4.7mm]
0.125 [3.1mm]
0.030 [0.8mm]
0.120 [3.0mm]
L-65330-185-130-HS
Green A
Figure 3
0.185 [4.7mm]
0.125 [3.1mm]
0.030 [0.8mm]
0.130 [3.3mm]
L-65330-185-140-HS
Green A
Figure 3
0.185 [4.7mm]
0.125 [3.1mm]
0.030 [0.8mm]
0.140 [3.6mm]
L-65330-185-150-HS
Green A
Figure 3
0.185 [4.7mm]
0.125 [3.1mm]
0.030 [0.8mm]
0.150 [3.8mm]
L-65330-185-160-HS
Green A
Figure 3
0.185 [4.7mm]
0.125 [3.1mm]
0.030 [0.8mm]
0.160 [4.1mm]
L-65330-185-170-HS
Green A
Figure 3
0.185 [4.7mm]
0.125 [3.1mm]
0.030 [0.8mm]
0.170 [4.3mm]
L-65330-185-180-HS
Green A
Figure 3
0.185 [4.7mm]
0.125 [3.1mm]
0.030 [0.8mm]
0.180 [4.6mm]
L-65330-185-190-HS
Green A
Figure 3
0.185 [4.7mm]
0.125 [3.1mm]
0.030 [0.8mm]
0.190 [4.8mm]
L-65330-185-200-HS
Green A
Figure 3
0.185 [4.7mm]
0.125 [3.1mm]
0.030 [0.8mm]
0.200 [5.1mm]
L-65330-210-120-HS
Green A
Figure 3
0.210 [5.3mm]
0.150 [3.8mm]
0.030 [0.8mm]
0.120 [3.0mm]
L-65330-210-130-HS
Green A
Figure 3
0.210 [5.3mm]
0.150 [3.8mm]
0.030 [0.8mm]
0.130 [3.3mm]
L-65330-210-140-HS
Green A
Figure 3
0.210 [5.3mm]
0.150 [3.8mm]
0.030 [0.8mm]
0.140 [3.6mm]
L-65330-210-150-HS
Green A
Figure 3
0.210 [5.3mm]
0.150 [3.8mm]
0.030 [0.8mm]
0.150 [3.8mm]
L-65330-210-160-HS
Green A
Figure 3
0.210 [5.3mm]
0.150 [3.8mm]
0.030 [0.8mm]
0.160 [4.1mm]
L-65330-210-170-HS
Green A
Figure 3
0.210 [5.3mm]
0.150 [3.8mm]
0.030 [0.8mm]
0.170 [4.3mm]
L-65330-210-180-HS
Green A
Figure 3
0.210 [5.3mm]
0.150 [3.8mm]
0.030 [0.8mm]
0.180 [4.6mm]
L-65330-210-190-HS
Green A
Figure 3
0.210 [5.3mm]
0.150 [3.8mm]
0.030 [0.8mm]
0.190 [4.8mm]
L-65330-210-200-HS
Green A
Figure 3
0.210 [5.3mm]
0.150 [3.8mm]
0.030 [0.8mm]
0.200 [5.1mm]
L-65330-240-120-HS
Green A
Figure 3
0.240 [6.1mm]
0.180 [4.6mm]
0.030 [0.8mm]
0.120 [3.0mm]
L-65330-240-130-HS
Green A
Figure 3
0.240 [6.1mm]
0.180 [4.6mm]
0.030 [0.8mm]
0.130 [3.3mm]
L-65330-240-140-HS
Green A
Figure 3
0.240 [6.1mm]
0.180 [4.6mm]
0.030 [0.8mm]
0.140 [3.6mm]
L-65330-240-150-HS
Green A
Figure 3
0.240 [6.1mm]
0.180 [4.6mm]
0.030 [0.8mm]
0.150 [3.8mm]
L-65330-240-160-HS
Green A
Figure 3
0.240 [6.1mm]
0.180 [4.6mm]
0.030 [0.8mm]
0.160 [4.1mm]
L-65330-240-170-HS
Green A
Figure 3
0.240 [6.1mm]
0.180 [4.6mm]
0.030 [0.8mm]
0.170 [4.3mm]
L-65330-240-180-HS
Green A
Figure 3
0.240 [6.1mm]
0.180 [4.6mm]
0.030 [0.8mm]
0.180 [4.6mm]
L-65330-240-190-HS
Green A
Figure 3
0.240 [6.1mm]
0.180 [4.6mm]
0.030 [0.8mm]
0.190 [4.8mm]
L-65330-240-200-HS
Green A
Figure 3
0.240 [6.1mm]
0.180 [4.6mm]
0.030 [0.8mm]
0.200 [5.1mm]
L-65330-250-120-HS
Green A
Figure 3
0.250 [6.3mm]
0.190 [4.8mm]
0.030 [0.8mm]
0.120 [3.0mm]
L-65330-250-130-HS
Green A
Figure 3
0.250 [6.3mm]
0.190 [4.8mm]
0.030 [0.8mm]
0.130 [3.3mm]
L-65330-250-140-HS
Green A
Figure 3
0.250 [6.3mm]
0.190 [4.8mm]
0.030 [0.8mm]
0.140 [3.6mm]
L-65330-250-150-HS
Green A
Figure 3
0.250 [6.3mm]
0.190 [4.8mm]
0.030 [0.8mm]
0.150 [3.8mm]
L-65330-250-160-HS
Green A
Figure 3
0.250 [6.3mm]
0.190 [4.8mm]
0.030 [0.8mm]
0.160 [4.1mm]
L-65330-250-170-HS
Green A
Figure 3
0.250 [6.3mm]
0.190 [4.8mm]
0.030 [0.8mm]
0.170 [4.3mm]
L-65330-250-180-HS
Green A
Figure 3
0.250 [6.3mm]
0.190 [4.8mm]
0.030 [0.8mm]
0.180 [4.6mm]
L-65330-250-190-HS
Green A
Figure 3
0.250 [6.3mm]
0.190 [4.8mm]
0.030 [0.8mm]
0.190 [4.8mm]
L-65330-250-200-HS
Green A
Figure 3
0.250 [6.3mm]
0.190 [4.8mm]
0.030 [0.8mm]
0.200 [5.1mm]
L-65330-280-120-HS
Green A
Figure 3
0.280 [7.1mm]
0.220 [5.6mm]
0.030 [0.8mm]
0.120 [3.0mm]
L-65330-280-130-HS
Green A
Figure 3
0.280 [7.1mm]
0.220 [5.6mm]
0.030 [0.8mm]
0.130 [3.3mm]
L-65330-280-140-HS
Green A
Figure 3
0.280 [7.1mm]
0.220 [5.6mm]
0.030 [0.8mm]
0.140 [3.6mm]
L-65330-280-150-HS
Green A
Figure 3
0.280 [7.1mm]
0.220 [5.6mm]
0.030 [0.8mm]
0.150 [3.8mm]
L-65330-280-160-HS
Green A
Figure 3
0.280 [7.1mm]
0.220 [5.6mm]
0.030 [0.8mm]
0.160 [4.1mm]
L-65330-280-170-HS
Green A
Figure 3
0.280 [7.1mm]
0.220 [5.6mm]
0.030 [0.8mm]
0.170 [4.3mm]
L-65330-280-180-HS
Green A
Figure 3
0.280 [7.1mm]
0.220 [5.6mm]
0.030 [0.8mm]
0.180 [4.6mm]
L-65330-280-190-HS
Green A
Figure 3
0.280 [7.1mm]
0.220 [5.6mm]
0.030 [0.8mm]
0.190 [4.8mm]
L-65330-280-200-HS
Green A
Figure 3
0.280 [7.1mm]
0.220 [5.6mm]
0.030 [0.8mm]
0.200 [5.1mm]
L-65197-185-120-HS
Green B
Figure 3
0.185 [4.7mm]
0.125 [3.1mm]
0.030 [0.8mm]
0.120 [3.0mm]
L-65197-185-130-HS
Green B
Figure 3
0.185 [4.7mm]
0.125 [3.1mm]
0.030 [0.8mm]
0.130 [3.3mm]
L-65197-185-140-HS
Green B
Figure 3
0.185 [4.7mm]
0.125 [3.1mm]
0.030 [0.8mm]
0.140 [3.6mm]
L-65197-185-150-HS
Green B
Figure 3
0.185 [4.7mm]
0.125 [3.1mm]
0.030 [0.8mm]
0.150 [3.8mm]
L-65197-185-160-HS
Green B
Figure 3
0.185 [4.7mm]
0.125 [3.1mm]
0.030 [0.8mm]
0.160 [4.1mm]
L-65197-185-170-HS
Green B
Figure 3
0.185 [4.7mm]
0.125 [3.1mm]
0.030 [0.8mm]
0.170 [4.3mm]
L-65197-185-180-HS
Green B
Figure 3
0.185 [4.7mm]
0.125 [3.1mm]
0.030 [0.8mm]
0.180 [4.6mm]
L-65197-185-190-HS
Green B
Figure 3
0.185 [4.7mm]
0.125 [3.1mm]
0.030 [0.8mm]
0.190 [4.8mm]
L-65197-185-200-HS
Green B
Figure 3
0.185 [4.7mm]
0.125 [3.1mm]
0.030 [0.8mm]
0.200 [5.1mm]
L-65197-210-120-HS
Green B
Figure 3
0.210 [5.3mm]
0.150 [3.8mm]
0.030 [0.8mm]
0.120 [3.0mm]
L-65197-210-130-HS
Green B
Figure 3
0.210 [5.3mm]
0.150 [3.8mm]
0.030 [0.8mm]
0.130 [3.3mm]
L-65197-210-140-HS
Green B
Figure 3
0.210 [5.3mm]
0.150 [3.8mm]
0.030 [0.8mm]
0.140 [3.6mm]
L-65197-210-150-HS
Green B
Figure 3
0.210 [5.3mm]
0.150 [3.8mm]
0.030 [0.8mm]
0.150 [3.8mm]
L-65197-210-160-HS
Green B
Figure 3
0.210 [5.3mm]
0.150 [3.8mm]
0.030 [0.8mm]
0.160 [4.1mm]
L-65197-210-170-HS
Green B
Figure 3
0.210 [5.3mm]
0.150 [3.8mm]
0.030 [0.8mm]
0.170 [4.3mm]
L-65197-210-180-HS
Green B
Figure 3
0.210 [5.3mm]
0.150 [3.8mm]
0.030 [0.8mm]
0.180 [4.6mm]
L-65197-210-190-HS
Green B
Figure 3
0.210 [5.3mm]
0.150 [3.8mm]
0.030 [0.8mm]
0.190 [4.8mm]
L-65197-210-200-HS
Green B
Figure 3
0.210 [5.3mm]
0.150 [3.8mm]
0.030 [0.8mm]
0.200 [5.1mm]
L-65197-240-120-HS
Green B
Figure 3
0.240 [6.1mm]
0.180 [4.6mm]
0.030 [0.8mm]
0.120 [3.0mm]
L-65197-240-130-HS
Green B
Figure 3
0.240 [6.1mm]
0.180 [4.6mm]
0.030 [0.8mm]
0.130 [3.3mm]
L-65197-240-140-HS
Green B
Figure 3
0.240 [6.1mm]
0.180 [4.6mm]
0.030 [0.8mm]
0.140 [3.6mm]
L-65197-240-150-HS
Green B
Figure 3
0.240 [6.1mm]
0.180 [4.6mm]
0.030 [0.8mm]
0.150 [3.8mm]
L-65197-240-160-HS
Green B
Figure 3
0.240 [6.1mm]
0.180 [4.6mm]
0.030 [0.8mm]
0.160 [4.1mm]
L-65197-240-170-HS
Green B
Figure 3
0.240 [6.1mm]
0.180 [4.6mm]
0.030 [0.8mm]
0.170 [4.3mm]
L-65197-240-180-HS
Green B
Figure 3
0.240 [6.1mm]
0.180 [4.6mm]
0.030 [0.8mm]
0.180 [4.6mm]
L-65197-240-190-HS
Green B
Figure 3
0.240 [6.1mm]
0.180 [4.6mm]
0.030 [0.8mm]
0.190 [4.8mm]
L-65197-240-200-HS
Green B
Figure 3
0.240 [6.1mm]
0.180 [4.6mm]
0.030 [0.8mm]
0.200 [5.1mm]
L-65197-250-120-HS
Green B
Figure 3
0.250 [6.3mm]
0.190 [4.8mm]
0.030 [0.8mm]
0.120 [3.0mm]
L-65197-250-130-HS
Green B
Figure 3
0.250 [6.3mm]
0.190 [4.8mm]
0.030 [0.8mm]
0.130 [3.3mm]
L-65197-250-140-HS
Green B
Figure 3
0.250 [6.3mm]
0.190 [4.8mm]
0.030 [0.8mm]
0.140 [3.6mm]
L-65197-250-150-HS
Green B
Figure 3
0.250 [6.3mm]
0.190 [4.8mm]
0.030 [0.8mm]
0.150 [3.8mm]
L-65197-250-160-HS
Green B
Figure 3
0.250 [6.3mm]
0.190 [4.8mm]
0.030 [0.8mm]
0.160 [4.1mm]
L-65197-250-170-HS
Green B
Figure 3
0.250 [6.3mm]
0.190 [4.8mm]
0.030 [0.8mm]
0.170 [4.3mm]
L-65197-250-180-HS
Green B
Figure 3
0.250 [6.3mm]
0.190 [4.8mm]
0.030 [0.8mm]
0.180 [4.6mm]
L-65197-250-190-HS
Green B
Figure 3
0.250 [6.3mm]
0.190 [4.8mm]
0.030 [0.8mm]
0.190 [4.8mm]
L-65197-250-200-HS
Green B
Figure 3
0.250 [6.3mm]
0.190 [4.8mm]
0.030 [0.8mm]
0.200 [5.1mm]
L-65197-280-120-HS
Green B
Figure 3
0.280 [7.1mm]
0.220 [5.6mm]
0.030 [0.8mm]
0.120 [3.0mm]
L-65197-280-130-HS
Green B
Figure 3
0.280 [7.1mm]
0.220 [5.6mm]
0.030 [0.8mm]
0.130 [3.3mm]
L-65197-280-140-HS
Green B
Figure 3
0.280 [7.1mm]
0.220 [5.6mm]
0.030 [0.8mm]
0.140 [3.6mm]
L-65197-280-150-HS
Green B
Figure 3
0.280 [7.1mm]
0.220 [5.6mm]
0.030 [0.8mm]
0.150 [3.8mm]
L-65197-280-160-HS
Green B
Figure 3
0.280 [7.1mm]
0.220 [5.6mm]
0.030 [0.8mm]
0.160 [4.1mm]
L-65197-280-170-HS
Green B
Figure 3
0.280 [7.1mm]
0.220 [5.6mm]
0.030 [0.8mm]
0.170 [4.3mm]
L-65197-280-180-HS
Green B
Figure 3
0.280 [7.1mm]
0.220 [5.6mm]
0.030 [0.8mm]
0.180 [4.6mm]
L-65197-280-190-HS
Green B
Figure 3
0.280 [7.1mm]
0.220 [5.6mm]
0.030 [0.8mm]
0.190 [4.8mm]
L-65197-280-200-HS
Green B
Figure 3
0.280 [7.1mm]
0.220 [5.6mm]
0.030 [0.8mm]
0.200 [5.1mm]
L-65250-185-120-HS
Green B
Figure 3
0.185 [4.7mm]
0.125 [3.1mm]
0.030 [0.8mm]
0.120 [3.0mm]
L-65250-185-130-HS
Green B
Figure 3
0.185 [4.7mm]
0.125 [3.1mm]
0.030 [0.8mm]
0.130 [3.3mm]
L-65250-185-140-HS
Green B
Figure 3
0.185 [4.7mm]
0.125 [3.1mm]
0.030 [0.8mm]
0.140 [3.6mm]
L-65250-185-150-HS
Green B
Figure 3
0.185 [4.7mm]
0.125 [3.1mm]
0.030 [0.8mm]
0.150 [3.8mm]
L-65250-185-160-HS
Green B
Figure 3
0.185 [4.7mm]
0.125 [3.1mm]
0.030 [0.8mm]
0.160 [4.1mm]
L-65250-185-170-HS
Green B
Figure 3
0.185 [4.7mm]
0.125 [3.1mm]
0.030 [0.8mm]
0.170 [4.3mm]
L-65250-185-180-HS
Green B
Figure 3
0.185 [4.7mm]
0.125 [3.1mm]
0.030 [0.8mm]
0.180 [4.6mm]
L-65250-185-190-HS
Green B
Figure 3
0.185 [4.7mm]
0.125 [3.1mm]
0.030 [0.8mm]
0.190 [4.8mm]
L-65250-185-200-HS
Green B
Figure 3
0.185 [4.7mm]
0.125 [3.1mm]
0.030 [0.8mm]
0.200 [5.1mm]
L-65250-210-120-HS
Green B
Figure 3
0.210 [5.3mm]
0.150 [3.8mm]
0.030 [0.8mm]
0.120 [3.0mm]
L-65250-210-130-HS
Green B
Figure 3
0.210 [5.3mm]
0.150 [3.8mm]
0.030 [0.8mm]
0.130 [3.3mm]
L-65250-210-140-HS
Green B
Figure 3
0.210 [5.3mm]
0.150 [3.8mm]
0.030 [0.8mm]
0.140 [3.6mm]
L-65250-210-150-HS
Green B
Figure 3
0.210 [5.3mm]
0.150 [3.8mm]
0.030 [0.8mm]
0.150 [3.8mm]
L-65250-210-160-HS
Green B
Figure 3
0.210 [5.3mm]
0.150 [3.8mm]
0.030 [0.8mm]
0.160 [4.1mm]
L-65250-210-170-HS
Green B
Figure 3
0.210 [5.3mm]
0.150 [3.8mm]
0.030 [0.8mm]
0.170 [4.3mm]
L-65250-210-180-HS
Green B
Figure 3
0.210 [5.3mm]
0.150 [3.8mm]
0.030 [0.8mm]
0.180 [4.6mm]
L-65250-210-190-HS
Green B
Figure 3
0.210 [5.3mm]
0.150 [3.8mm]
0.030 [0.8mm]
0.190 [4.8mm]
L-65250-210-200-HS
Green B
Figure 3
0.210 [5.3mm]
0.150 [3.8mm]
0.030 [0.8mm]
0.200 [5.1mm]
L-65250-240-120-HS
Green B
Figure 3
0.240 [6.1mm]
0.180 [4.6mm]
0.030 [0.8mm]
0.120 [3.0mm]
L-65250-240-130-HS
Green B
Figure 3
0.240 [6.1mm]
0.180 [4.6mm]
0.030 [0.8mm]
0.130 [3.3mm]
L-65250-240-140-HS
Green B
Figure 3
0.240 [6.1mm]
0.180 [4.6mm]
0.030 [0.8mm]
0.140 [3.6mm]
L-65250-240-150-HS
Green B
Figure 3
0.240 [6.1mm]
0.180 [4.6mm]
0.030 [0.8mm]
0.150 [3.8mm]
L-65250-240-160-HS
Green B
Figure 3
0.240 [6.1mm]
0.180 [4.6mm]
0.030 [0.8mm]
0.160 [4.1mm]
L-65250-240-170-HS
Green B
Figure 3
0.240 [6.1mm]
0.180 [4.6mm]
0.030 [0.8mm]
0.170 [4.3mm]
L-65250-240-180-HS
Green B
Figure 3
0.240 [6.1mm]
0.180 [4.6mm]
0.030 [0.8mm]
0.180 [4.6mm]
L-65250-240-190-HS
Green B
Figure 3
0.240 [6.1mm]
0.180 [4.6mm]
0.030 [0.8mm]
0.190 [4.8mm]
L-65250-240-200-HS
Green B
Figure 3
0.240 [6.1mm]
0.180 [4.6mm]
0.030 [0.8mm]
0.200 [5.1mm]
L-65250-250-120-HS
Green B
Figure 3
0.250 [6.3mm]
0.190 [4.8mm]
0.030 [0.8mm]
0.120 [3.0mm]
L-65250-250-130-HS
Green B
Figure 3
0.250 [6.3mm]
0.190 [4.8mm]
0.030 [0.8mm]
0.130 [3.3mm]
L-65250-250-140-HS
Green B
Figure 3
0.250 [6.3mm]
0.190 [4.8mm]
0.030 [0.8mm]
0.140 [3.6mm]
L-65250-250-150-HS
Green B
Figure 3
0.250 [6.3mm]
0.190 [4.8mm]
0.030 [0.8mm]
0.150 [3.8mm]
L-65250-250-160-HS
Green B
Figure 3
0.250 [6.3mm]
0.190 [4.8mm]
0.030 [0.8mm]
0.160 [4.1mm]
L-65250-250-170-HS
Green B
Figure 3
0.250 [6.3mm]
0.190 [4.8mm]
0.030 [0.8mm]
0.170 [4.3mm]
L-65250-250-180-HS
Green B
Figure 3
0.250 [6.3mm]
0.190 [4.8mm]
0.030 [0.8mm]
0.180 [4.6mm]
L-65250-250-190-HS
Green B
Figure 3
0.250 [6.3mm]
0.190 [4.8mm]
0.030 [0.8mm]
0.190 [4.8mm]
L-65250-250-200-HS
Green B
Figure 3
0.250 [6.3mm]
0.190 [4.8mm]
0.030 [0.8mm]
0.200 [5.1mm]
L-65250-280-120-HS
Green B
Figure 3
0.280 [7.1mm]
0.220 [5.6mm]
0.030 [0.8mm]
0.120 [3.0mm]
L-65250-280-130-HS
Green B
Figure 3
0.280 [7.1mm]
0.220 [5.6mm]
0.030 [0.8mm]
0.130 [3.3mm]
L-65250-280-140-HS
Green B
Figure 3
0.280 [7.1mm]
0.220 [5.6mm]
0.030 [0.8mm]
0.140 [3.6mm]
L-65250-280-150-HS
Green B
Figure 3
0.280 [7.1mm]
0.220 [5.6mm]
0.030 [0.8mm]
0.150 [3.8mm]
L-65250-280-160-HS
Green B
Figure 3
0.280 [7.1mm]
0.220 [5.6mm]
0.030 [0.8mm]
0.160 [4.1mm]
L-65250-280-170-HS
Green B
Figure 3
0.280 [7.1mm]
0.220 [5.6mm]
0.030 [0.8mm]
0.170 [4.3mm]
L-65250-280-180-HS
Green B
Figure 3
0.280 [7.1mm]
0.220 [5.6mm]
0.030 [0.8mm]
0.180 [4.6mm]
L-65250-280-190-HS
Green B
Figure 3
0.280 [7.1mm]
0.220 [5.6mm]
0.030 [0.8mm]
0.190 [4.8mm]
L-65250-280-200-HS
Green B
Figure 3
0.280 [7.1mm]
0.220 [5.6mm]
0.030 [0.8mm]
0.200 [5.1mm]
L-65648-185-120-HS
WHITE
Figure 3
0.185 [4.7mm]
0.105 [2.7mm]
0.040 [1.1mm]
0.120 [3.0mm]
L-65648-185-130-HS
WHITE
Figure 3
0.185 [4.7mm]
0.105 [2.7mm]
0.040 [1.1mm]
0.130 [3.3mm]
L-65648-185-140-HS
WHITE
Figure 3
0.185 [4.7mm]
0.105 [2.7mm]
0.040 [1.1mm]
0.140 [3.6mm]
L-65648-185-150-HS
WHITE
Figure 3
0.185 [4.7mm]
0.105 [2.7mm]
0.040 [1.1mm]
0.150 [3.8mm]
L-65648-185-160-HS
WHITE
Figure 3
0.185 [4.7mm]
0.105 [2.7mm]
0.040 [1.1mm]
0.160 [4.1mm]
L-65648-185-170-HS
WHITE
Figure 3
0.185 [4.7mm]
0.105 [2.7mm]
0.040 [1.1mm]
0.170 [4.3mm]
L-65648-185-180-HS
WHITE
Figure 3
0.185 [4.7mm]
0.105 [2.7mm]
0.040 [1.1mm]
0.180 [4.6mm]
L-65648-185-190-HS
WHITE
Figure 3
0.185 [4.7mm]
0.105 [2.7mm]
0.040 [1.1mm]
0.190 [4.8mm]
L-65648-185-200-HS
WHITE
Figure 3
0.185 [4.7mm]
0.105 [2.7mm]
0.040 [1.1mm]
0.200 [5.1mm]
L-65648-210-120-HS
WHITE
Figure 3
0.210 [5.3mm]
0.130 [3.3mm]
0.040 [1.1mm]
0.120 [3.0mm]
L-65648-210-130-HS
WHITE
Figure 3
0.210 [5.3mm]
0.130 [3.3mm]
0.040 [1.1mm]
0.130 [3.3mm]
L-65648-210-140-HS
WHITE
Figure 3
0.210 [5.3mm]
0.130 [3.3mm]
0.040 [1.1mm]
0.140 [3.6mm]
L-65648-210-150-HS
WHITE
Figure 3
0.210 [5.3mm]
0.130 [3.3mm]
0.040 [1.1mm]
0.150 [3.8mm]
L-65648-210-160-HS
WHITE
Figure 3
0.210 [5.3mm]
0.130 [3.3mm]
0.040 [1.1mm]
0.160 [4.1mm]
L-65648-210-170-HS
WHITE
Figure 3
0.210 [5.3mm]
0.130 [3.3mm]
0.040 [1.1mm]
0.170 [4.3mm]
L-65648-210-180-HS
WHITE
Figure 3
0.210 [5.3mm]
0.130 [3.3mm]
0.040 [1.1mm]
0.180 [4.6mm]
L-65648-210-190-HS
WHITE
Figure 3
0.210 [5.3mm]
0.130 [3.3mm]
0.040 [1.1mm]
0.190 [4.8mm]
L-65648-210-200-HS
WHITE
Figure 3
0.210 [5.3mm]
0.130 [3.3mm]
0.040 [1.1mm]
0.200 [5.1mm]
L-65648-240-120-HS
WHITE
Figure 3
0.240 [6.1mm]
0.160 [4.1mm]
0.040 [1.1mm]
0.120 [3.0mm]
L-65648-240-130-HS
WHITE
Figure 3
0.240 [6.1mm]
0.160 [4.1mm]
0.040 [1.1mm]
0.130 [3.3mm]
L-65648-240-140-HS
WHITE
Figure 3
0.240 [6.1mm]
0.160 [4.1mm]
0.040 [1.1mm]
0.140 [3.6mm]
L-65648-240-150-HS
WHITE
Figure 3
0.240 [6.1mm]
0.160 [4.1mm]
0.040 [1.1mm]
0.150 [3.8mm]
L-65648-240-160-HS
WHITE
Figure 3
0.240 [6.1mm]
0.160 [4.1mm]
0.040 [1.1mm]
0.160 [4.1mm]
L-65648-240-170-HS
WHITE
Figure 3
0.240 [6.1mm]
0.160 [4.1mm]
0.040 [1.1mm]
0.170 [4.3mm]
L-65648-240-180-HS
WHITE
Figure 3
0.240 [6.1mm]
0.160 [4.1mm]
0.040 [1.1mm]
0.180 [4.6mm]
L-65648-240-190-HS
WHITE
Figure 3
0.240 [6.1mm]
0.160 [4.1mm]
0.040 [1.1mm]
0.190 [4.8mm]
L-65648-240-200-HS
WHITE
Figure 3
0.240 [6.1mm]
0.160 [4.1mm]
0.040 [1.1mm]
0.200 [5.1mm]
L-65648-250-120-HS
WHITE
Figure 3
0.250 [6.3mm]
0.170 [4.3mm]
0.040 [1.1mm]
0.120 [3.0mm]
L-65648-250-130-HS
WHITE
Figure 3
0.250 [6.3mm]
0.170 [4.3mm]
0.040 [1.1mm]
0.130 [3.3mm]
L-65648-250-140-HS
WHITE
Figure 3
0.250 [6.3mm]
0.170 [4.3mm]
0.040 [1.1mm]
0.140 [3.6mm]
L-65648-250-150-HS
WHITE
Figure 3
0.250 [6.3mm]
0.170 [4.3mm]
0.040 [1.1mm]
0.150 [3.8mm]
L-65648-250-160-HS
WHITE
Figure 3
0.250 [6.3mm]
0.170 [4.3mm]
0.040 [1.1mm]
0.160 [4.1mm]
L-65648-250-170-HS
WHITE
Figure 3
0.250 [6.3mm]
0.170 [4.3mm]
0.040 [1.1mm]
0.170 [4.3mm]
L-65648-250-180-HS
WHITE
Figure 3
0.250 [6.3mm]
0.170 [4.3mm]
0.040 [1.1mm]
0.180 [4.6mm]
L-65648-250-190-HS
WHITE
Figure 3
0.250 [6.3mm]
0.170 [4.3mm]
0.040 [1.1mm]
0.190 [4.8mm]
L-65648-250-200-HS
WHITE
Figure 3
0.250 [6.3mm]
0.170 [4.3mm]
0.040 [1.1mm]
0.200 [5.1mm]
L-65648-280-120-HS
WHITE
Figure 3
0.280 [7.1mm]
0.200 [5.1mm]
0.040 [1.1mm]
0.120 [3.0mm]
L-65648-280-130-HS
WHITE
Figure 3
0.280 [7.1mm]
0.200 [5.1mm]
0.040 [1.1mm]
0.130 [3.3mm]
L-65648-280-140-HS
WHITE
Figure 3
0.280 [7.1mm]
0.200 [5.1mm]
0.040 [1.1mm]
0.140 [3.6mm]
L-65648-280-150-HS
WHITE
Figure 3
0.280 [7.1mm]
0.200 [5.1mm]
0.040 [1.1mm]
0.150 [3.8mm]
L-65648-280-160-HS
WHITE
Figure 3
0.280 [7.1mm]
0.200 [5.1mm]
0.040 [1.1mm]
0.160 [4.1mm]
L-65648-280-170-HS
WHITE
Figure 3
0.280 [7.1mm]
0.200 [5.1mm]
0.040 [1.1mm]
0.170 [4.3mm]
L-65648-280-180-HS
WHITE
Figure 3
0.280 [7.1mm]
0.200 [5.1mm]
0.040 [1.1mm]
0.180 [4.6mm]
L-65648-280-190-HS
WHITE
Figure 3
0.280 [7.1mm]
0.200 [5.1mm]
0.040 [1.1mm]
0.190 [4.8mm]
L-65648-280-200-HS
WHITE
Figure 3
0.280 [7.1mm]
0.200 [5.1mm]
0.040 [1.1mm]
0.200 [5.1mm]
L-65951-185-120-HS
AMLCD
Figure 3
0.185 [4.7mm]
0.165 [4.2mm]
0.020 [0.5mm]
0.120 [3.0mm]
L-65951-185-130-HS
AMLCD
Figure 3
0.185 [4.7mm]
0.165 [4.2mm]
0.020 [0.5mm]
0.130 [3.3mm]
L-65951-185-140-HS
AMLCD
Figure 3
0.185 [4.7mm]
0.165 [4.2mm]
0.020 [0.5mm]
0.140 [3.6mm]
L-65951-185-150-HS
AMLCD
Figure 3
0.185 [4.7mm]
0.165 [4.2mm]
0.020 [0.5mm]
0.150 [3.8mm]
L-65951-185-160-HS
AMLCD
Figure 3
0.185 [4.7mm]
0.165 [4.2mm]
0.020 [0.5mm]
0.160 [4.1mm]
L-65951-185-170-HS
AMLCD
Figure 3
0.185 [4.7mm]
0.165 [4.2mm]
0.020 [0.5mm]
0.170 [4.3mm]
L-65951-185-180-HS
AMLCD
Figure 3
0.185 [4.7mm]
0.165 [4.2mm]
0.020 [0.5mm]
0.180 [4.6mm]
L-65951-185-190-HS
AMLCD
Figure 3
0.185 [4.7mm]
0.165 [4.2mm]
0.020 [0.5mm]
0.190 [4.8mm]
L-65951-185-200-HS
AMLCD
Figure 3
0.185 [4.7mm]
0.165 [4.2mm]
0.020 [0.5mm]
0.200 [5.1mm]
L-65951-210-120-HS
AMLCD
Figure 3
0.210 [5.3mm]
0.170 [4.3mm]
0.020 [0.5mm]
0.120 [3.0mm]
L-65951-210-130-HS
AMLCD
Figure 3
0.210 [5.3mm]
0.170 [4.3mm]
0.020 [0.5mm]
0.130 [3.3mm]
L-65951-210-140-HS
AMLCD
Figure 3
0.210 [5.3mm]
0.170 [4.3mm]
0.020 [0.5mm]
0.140 [3.6mm]
L-65951-210-150-HS
AMLCD
Figure 3
0.210 [5.3mm]
0.170 [4.3mm]
0.020 [0.5mm]
0.150 [3.8mm]
L-65951-210-160-HS
AMLCD
Figure 3
0.210 [5.3mm]
0.170 [4.3mm]
0.020 [0.5mm]
0.160 [4.1mm]
L-65951-210-170-HS
AMLCD
Figure 3
0.210 [5.3mm]
0.170 [4.3mm]
0.020 [0.5mm]
0.170 [4.3mm]
L-65951-210-180-HS
AMLCD
Figure 3
0.210 [5.3mm]
0.170 [4.3mm]
0.020 [0.5mm]
0.180 [4.6mm]
L-65951-210-190-HS
AMLCD
Figure 3
0.210 [5.3mm]
0.170 [4.3mm]
0.020 [0.5mm]
0.190 [4.8mm]
L-65951-210-200-HS
AMLCD
Figure 3
0.210 [5.3mm]
0.170 [4.3mm]
0.020 [0.5mm]
0.200 [5.1mm]
L-65951-240-120-HS
AMLCD
Figure 3
0.240 [6.1mm]
0.220 [5.6mm]
0.020 [0.5mm]
0.120 [3.0mm]
L-65951-240-130-HS
AMLCD
Figure 3
0.240 [6.1mm]
0.220 [5.6mm]
0.020 [0.5mm]
0.130 [3.3mm]
L-65951-240-140-HS
AMLCD
Figure 3
0.240 [6.1mm]
0.220 [5.6mm]
0.020 [0.5mm]
0.140 [3.6mm]
L-65951-240-150-HS
AMLCD
Figure 3
0.240 [6.1mm]
0.220 [5.6mm]
0.020 [0.5mm]
0.150 [3.8mm]
L-65951-240-160-HS
AMLCD
Figure 3
0.240 [6.1mm]
0.220 [5.6mm]
0.020 [0.5mm]
0.160 [4.1mm]
L-65951-240-170-HS
AMLCD
Figure 3
0.240 [6.1mm]
0.220 [5.6mm]
0.020 [0.5mm]
0.170 [4.3mm]
L-65951-240-180-HS
AMLCD
Figure 3
0.240 [6.1mm]
0.220 [5.6mm]
0.020 [0.5mm]
0.180 [4.6mm]
L-65951-240-190-HS
AMLCD
Figure 3
0.240 [6.1mm]
0.220 [5.6mm]
0.020 [0.5mm]
0.190 [4.8mm]
L-65951-240-200-HS
AMLCD
Figure 3
0.240 [6.1mm]
0.220 [5.6mm]
0.020 [0.5mm]
0.200 [5.1mm]
L-65951-250-120-HS
AMLCD
Figure 3
0.250 [6.3mm]
0.230 [5.8mm]
0.020 [0.5mm]
0.120 [3.0mm]
L-65951-250-130-HS
AMLCD
Figure 3
0.250 [6.3mm]
0.230 [5.8mm]
0.020 [0.5mm]
0.130 [3.3mm]
L-65951-250-140-HS
AMLCD
Figure 3
0.250 [6.3mm]
0.230 [5.8mm]
0.020 [0.5mm]
0.140 [3.6mm]
L-65951-250-150-HS
AMLCD
Figure 3
0.250 [6.3mm]
0.230 [5.8mm]
0.020 [0.5mm]
0.150 [3.8mm]
L-65951-250-160-HS
AMLCD
Figure 3
0.250 [6.3mm]
0.230 [5.8mm]
0.020 [0.5mm]
0.160 [4.1mm]
L-65951-250-170-HS
AMLCD
Figure 3
0.250 [6.3mm]
0.230 [5.8mm]
0.020 [0.5mm]
0.170 [4.3mm]
L-65951-250-180-HS
AMLCD
Figure 3
0.250 [6.3mm]
0.230 [5.8mm]
0.020 [0.5mm]
0.180 [4.6mm]
L-65951-250-190-HS
AMLCD
Figure 3
0.250 [6.3mm]
0.230 [5.8mm]
0.020 [0.5mm]
0.190 [4.8mm]
L-65951-250-200-HS
AMLCD
Figure 3
0.250 [6.3mm]
0.230 [5.8mm]
0.020 [0.5mm]
0.200 [5.1mm]
L-65951-280-120-HS
AMLCD
Figure 3
0.280 [7.1mm]
0.260 [6.6mm]
0.020 [0.5mm]
0.120 [3.0mm]
L-65951-280-130-HS
AMLCD
Figure 3
0.280 [7.1mm]
0.260 [6.6mm]
0.020 [0.5mm]
0.130 [3.3mm]
L-65951-280-140-HS
AMLCD
Figure 3
0.280 [7.1mm]
0.260 [6.6mm]
0.020 [0.5mm]
0.140 [3.6mm]
L-65951-280-150-HS
AMLCD
Figure 3
0.280 [7.1mm]
0.260 [6.6mm]
0.020 [0.5mm]
0.150 [3.8mm]
L-65951-280-160-HS
AMLCD
Figure 3
0.280 [7.1mm]
0.260 [6.6mm]
0.020 [0.5mm]
0.160 [4.1mm]
L-65951-280-170-HS
AMLCD
Figure 3
0.280 [7.1mm]
0.260 [6.6mm]
0.020 [0.5mm]
0.170 [4.3mm]
L-65951-280-180-HS
AMLCD
Figure 3
0.280 [7.1mm]
0.260 [6.6mm]
0.020 [0.5mm]
0.180 [4.6mm]
L-65951-280-190-HS
AMLCD
Figure 3
0.280 [7.1mm]
0.260 [6.6mm]
0.020 [0.5mm]
0.190 [4.8mm]
L-65951-280-200-HS
AMLCD
Figure 3
0.280 [7.1mm]
0.260 [6.6mm]
0.020 [0.5mm]
0.200 [5.1mm]
L-65401-185-120-HS
Yellow Class A
Figure 3
0.185 [4.7mm]
0.105 [2.7mm]
0.040 [1.1mm]
0.120 [3.0mm]
L-65401-185-130-HS
Yellow Class A
Figure 3
0.185 [4.7mm]
0.105 [2.7mm]
0.040 [1.1mm]
0.130 [3.3mm]
L-65401-185-140-HS
Yellow Class A
Figure 3
0.185 [4.7mm]
0.105 [2.7mm]
0.040 [1.1mm]
0.140 [3.6mm]
L-65401-185-150-HS
Yellow Class A
Figure 3
0.185 [4.7mm]
0.105 [2.7mm]
0.040 [1.1mm]
0.150 [3.8mm]
L-65401-185-160-HS
Yellow Class A
Figure 3
0.185 [4.7mm]
0.105 [2.7mm]
0.040 [1.1mm]
0.160 [4.1mm]
L-65401-185-170-HS
Yellow Class A
Figure 3
0.185 [4.7mm]
0.105 [2.7mm]
0.040 [1.1mm]
0.170 [4.3mm]
L-65401-185-180-HS
Yellow Class A
Figure 3
0.185 [4.7mm]
0.105 [2.7mm]
0.040 [1.1mm]
0.180 [4.6mm]
L-65401-185-190-HS
Yellow Class A
Figure 3
0.185 [4.7mm]
0.105 [2.7mm]
0.040 [1.1mm]
0.190 [4.8mm]
L-65401-185-200-HS
Yellow Class A
Figure 3
0.185 [4.7mm]
0.105 [2.7mm]
0.040 [1.1mm]
0.200 [5.1mm]
L-65401-210-120-HS
Yellow Class A
Figure 3
0.210 [5.3mm]
0.130 [3.3mm]
0.040 [1.1mm]
0.120 [3.0mm]
L-65401-210-130-HS
Yellow Class A
Figure 3
0.210 [5.3mm]
0.130 [3.3mm]
0.040 [1.1mm]
0.130 [3.3mm]
L-65401-210-140-HS
Yellow Class A
Figure 3
0.210 [5.3mm]
0.130 [3.3mm]
0.040 [1.1mm]
0.140 [3.6mm]
L-65401-210-150-HS
Yellow Class A
Figure 3
0.210 [5.3mm]
0.130 [3.3mm]
0.040 [1.1mm]
0.150 [3.8mm]
L-65401-210-160-HS
Yellow Class A
Figure 3
0.210 [5.3mm]
0.130 [3.3mm]
0.040 [1.1mm]
0.160 [4.1mm]
L-65401-210-170-HS
Yellow Class A
Figure 3
0.210 [5.3mm]
0.130 [3.3mm]
0.040 [1.1mm]
0.170 [4.3mm]
L-65401-210-180-HS
Yellow Class A
Figure 3
0.210 [5.3mm]
0.130 [3.3mm]
0.040 [1.1mm]
0.180 [4.6mm]
L-65401-210-190-HS
Yellow Class A
Figure 3
0.210 [5.3mm]
0.130 [3.3mm]
0.040 [1.1mm]
0.190 [4.8mm]
L-65401-210-200-HS
Yellow Class A
Figure 3
0.210 [5.3mm]
0.130 [3.3mm]
0.040 [1.1mm]
0.200 [5.1mm]
L-65401-240-120-HS
Yellow Class A
Figure 3
0.240 [6.1mm]
0.160 [4.1mm]
0.040 [1.1mm]
0.120 [3.0mm]
L-65401-240-130-HS
Yellow Class A
Figure 3
0.240 [6.1mm]
0.160 [4.1mm]
0.040 [1.1mm]
0.130 [3.3mm]
L-65401-240-140-HS
Yellow Class A
Figure 3
0.240 [6.1mm]
0.160 [4.1mm]
0.040 [1.1mm]
0.140 [3.6mm]
L-65401-240-150-HS
Yellow Class A
Figure 3
0.240 [6.1mm]
0.160 [4.1mm]
0.040 [1.1mm]
0.150 [3.8mm]
L-65401-240-160-HS
Yellow Class A
Figure 3
0.240 [6.1mm]
0.160 [4.1mm]
0.040 [1.1mm]
0.160 [4.1mm]
L-65401-240-170-HS
Yellow Class A
Figure 3
0.240 [6.1mm]
0.160 [4.1mm]
0.040 [1.1mm]
0.170 [4.3mm]
L-65401-240-180-HS
Yellow Class A
Figure 3
0.240 [6.1mm]
0.160 [4.1mm]
0.040 [1.1mm]
0.180 [4.6mm]
L-65401-240-190-HS
Yellow Class A
Figure 3
0.240 [6.1mm]
0.160 [4.1mm]
0.040 [1.1mm]
0.190 [4.8mm]
L-65401-240-200-HS
Yellow Class A
Figure 3
0.240 [6.1mm]
0.160 [4.1mm]
0.040 [1.1mm]
0.200 [5.1mm]
L-65401-250-120-HS
Yellow Class A
Figure 3
0.250 [6.3mm]
0.170 [4.3mm]
0.040 [1.1mm]
0.120 [3.0mm]
L-65401-250-130-HS
Yellow Class A
Figure 3
0.250 [6.3mm]
0.170 [4.3mm]
0.040 [1.1mm]
0.130 [3.3mm]
L-65401-250-140-HS
Yellow Class A
Figure 3
0.250 [6.3mm]
0.170 [4.3mm]
0.040 [1.1mm]
0.140 [3.6mm]
L-65401-250-150-HS
Yellow Class A
Figure 3
0.250 [6.3mm]
0.170 [4.3mm]
0.040 [1.1mm]
0.150 [3.8mm]
L-65401-250-160-HS
Yellow Class A
Figure 3
0.250 [6.3mm]
0.170 [4.3mm]
0.040 [1.1mm]
0.160 [4.1mm]
L-65401-250-170-HS
Yellow Class A
Figure 3
0.250 [6.3mm]
0.170 [4.3mm]
0.040 [1.1mm]
0.170 [4.3mm]
L-65401-250-180-HS
Yellow Class A
Figure 3
0.250 [6.3mm]
0.170 [4.3mm]
0.040 [1.1mm]
0.180 [4.6mm]
L-65401-250-190-HS
Yellow Class A
Figure 3
0.250 [6.3mm]
0.170 [4.3mm]
0.040 [1.1mm]
0.190 [4.8mm]
L-65401-250-200-HS
Yellow Class A
Figure 3
0.250 [6.3mm]
0.170 [4.3mm]
0.040 [1.1mm]
0.200 [5.1mm]
L-65401-280-120-HS
Yellow Class A
Figure 3
0.280 [7.1mm]
0.200 [5.1mm]
0.040 [1.1mm]
0.120 [3.0mm]
L-65401-280-130-HS
Yellow Class A
Figure 3
0.280 [7.1mm]
0.200 [5.1mm]
0.040 [1.1mm]
0.130 [3.3mm]
L-65401-280-140-HS
Yellow Class A
Figure 3
0.280 [7.1mm]
0.200 [5.1mm]
0.040 [1.1mm]
0.140 [3.6mm]
L-65401-280-150-HS
Yellow Class A
Figure 3
0.280 [7.1mm]
0.200 [5.1mm]
0.040 [1.1mm]
0.150 [3.8mm]
L-65401-280-160-HS
Yellow Class A
Figure 3
0.280 [7.1mm]
0.200 [5.1mm]
0.040 [1.1mm]
0.160 [4.1mm]
L-65401-280-170-HS
Yellow Class A
Figure 3
0.280 [7.1mm]
0.200 [5.1mm]
0.040 [1.1mm]
0.170 [4.3mm]
L-65401-280-180-HS
Yellow Class A
Figure 3
0.280 [7.1mm]
0.200 [5.1mm]
0.040 [1.1mm]
0.180 [4.6mm]
L-65401-280-190-HS
Yellow Class A
Figure 3
0.280 [7.1mm]
0.200 [5.1mm]
0.040 [1.1mm]
0.190 [4.8mm]
L-65401-280-200-HS
Yellow Class A
Figure 3
0.280 [7.1mm]
0.200 [5.1mm]
0.040 [1.1mm]
0.200 [5.1mm]
L-65402-185-120-HS
Yellow Class B
Figure 3
0.185 [4.7mm]
0.105 [2.7mm]
0.040 [1.1mm]
0.120 [3.0mm]
L-65402-185-130-HS
Yellow Class B
Figure 3
0.185 [4.7mm]
0.105 [2.7mm]
0.040 [1.1mm]
0.130 [3.3mm]
L-65402-185-140-HS
Yellow Class B
Figure 3
0.185 [4.7mm]
0.105 [2.7mm]
0.040 [1.1mm]
0.140 [3.6mm]
L-65402-185-150-HS
Yellow Class B
Figure 3
0.185 [4.7mm]
0.105 [2.7mm]
0.040 [1.1mm]
0.150 [3.8mm]
L-65402-185-160-HS
Yellow Class B
Figure 3
0.185 [4.7mm]
0.105 [2.7mm]
0.040 [1.1mm]
0.160 [4.1mm]
L-65402-185-170-HS
Yellow Class B
Figure 3
0.185 [4.7mm]
0.105 [2.7mm]
0.040 [1.1mm]
0.170 [4.3mm]
L-65402-185-180-HS
Yellow Class B
Figure 3
0.185 [4.7mm]
0.105 [2.7mm]
0.040 [1.1mm]
0.180 [4.6mm]
L-65402-185-190-HS
Yellow Class B
Figure 3
0.185 [4.7mm]
0.105 [2.7mm]
0.040 [1.1mm]
0.190 [4.8mm]
L-65402-185-200-HS
Yellow Class B
Figure 3
0.185 [4.7mm]
0.105 [2.7mm]
0.040 [1.1mm]
0.200 [5.1mm]
L-65402-210-120-HS
Yellow Class B
Figure 3
0.210 [5.3mm]
0.130 [3.3mm]
0.040 [1.1mm]
0.120 [3.0mm]
L-65402-210-130-HS
Yellow Class B
Figure 3
0.210 [5.3mm]
0.130 [3.3mm]
0.040 [1.1mm]
0.130 [3.3mm]
L-65402-210-140-HS
Yellow Class B
Figure 3
0.210 [5.3mm]
0.130 [3.3mm]
0.040 [1.1mm]
0.140 [3.6mm]
L-65402-210-150-HS
Yellow Class B
Figure 3
0.210 [5.3mm]
0.130 [3.3mm]
0.040 [1.1mm]
0.150 [3.8mm]
L-65402-210-160-HS
Yellow Class B
Figure 3
0.210 [5.3mm]
0.130 [3.3mm]
0.040 [1.1mm]
0.160 [4.1mm]
L-65402-210-170-HS
Yellow Class B
Figure 3
0.210 [5.3mm]
0.130 [3.3mm]
0.040 [1.1mm]
0.170 [4.3mm]
L-65402-210-180-HS
Yellow Class B
Figure 3
0.210 [5.3mm]
0.130 [3.3mm]
0.040 [1.1mm]
0.180 [4.6mm]
L-65402-210-190-HS
Yellow Class B
Figure 3
0.210 [5.3mm]
0.130 [3.3mm]
0.040 [1.1mm]
0.190 [4.8mm]
L-65402-210-200-HS
Yellow Class B
Figure 3
0.210 [5.3mm]
0.130 [3.3mm]
0.040 [1.1mm]
0.200 [5.1mm]
L-65402-240-120-HS
Yellow Class B
Figure 3
0.240 [6.1mm]
0.160 [4.1mm]
0.040 [1.1mm]
0.120 [3.0mm]
L-65402-240-130-HS
Yellow Class B
Figure 3
0.240 [6.1mm]
0.160 [4.1mm]
0.040 [1.1mm]
0.130 [3.3mm]
L-65402-240-140-HS
Yellow Class B
Figure 3
0.240 [6.1mm]
0.160 [4.1mm]
0.040 [1.1mm]
0.140 [3.6mm]
L-65402-240-150-HS
Yellow Class B
Figure 3
0.240 [6.1mm]
0.160 [4.1mm]
0.040 [1.1mm]
0.150 [3.8mm]
L-65402-240-160-HS
Yellow Class B
Figure 3
0.240 [6.1mm]
0.160 [4.1mm]
0.040 [1.1mm]
0.160 [4.1mm]
L-65402-240-170-HS
Yellow Class B
Figure 3
0.240 [6.1mm]
0.160 [4.1mm]
0.040 [1.1mm]
0.170 [4.3mm]
L-65402-240-180-HS
Yellow Class B
Figure 3
0.240 [6.1mm]
0.160 [4.1mm]
0.040 [1.1mm]
0.180 [4.6mm]
L-65402-240-190-HS
Yellow Class B
Figure 3
0.240 [6.1mm]
0.160 [4.1mm]
0.040 [1.1mm]
0.190 [4.8mm]
L-65402-240-200-HS
Yellow Class B
Figure 3
0.240 [6.1mm]
0.160 [4.1mm]
0.040 [1.1mm]
0.200 [5.1mm]
L-65402-250-120-HS
Yellow Class B
Figure 3
0.250 [6.3mm]
0.170 [4.3mm]
0.040 [1.1mm]
0.120 [3.0mm]
L-65402-250-130-HS
Yellow Class B
Figure 3
0.250 [6.3mm]
0.170 [4.3mm]
0.040 [1.1mm]
0.130 [3.3mm]
L-65402-250-140-HS
Yellow Class B
Figure 3
0.250 [6.3mm]
0.170 [4.3mm]
0.040 [1.1mm]
0.140 [3.6mm]
L-65402-250-150-HS
Yellow Class B
Figure 3
0.250 [6.3mm]
0.170 [4.3mm]
0.040 [1.1mm]
0.150 [3.8mm]
L-65402-250-160-HS
Yellow Class B
Figure 3
0.250 [6.3mm]
0.170 [4.3mm]
0.040 [1.1mm]
0.160 [4.1mm]
L-65402-250-170-HS
Yellow Class B
Figure 3
0.250 [6.3mm]
0.170 [4.3mm]
0.040 [1.1mm]
0.170 [4.3mm]
L-65402-250-180-HS
Yellow Class B
Figure 3
0.250 [6.3mm]
0.170 [4.3mm]
0.040 [1.1mm]
0.180 [4.6mm]
L-65402-250-190-HS
Yellow Class B
Figure 3
0.250 [6.3mm]
0.170 [4.3mm]
0.040 [1.1mm]
0.190 [4.8mm]
L-65402-250-200-HS
Yellow Class B
Figure 3
0.250 [6.3mm]
0.170 [4.3mm]
0.040 [1.1mm]
0.200 [5.1mm]
L-65402-280-120-HS
Yellow Class B
Figure 3
0.280 [7.1mm]
0.200 [5.1mm]
0.040 [1.1mm]
0.120 [3.0mm]
L-65402-280-130-HS
Yellow Class B
Figure 3
0.280 [7.1mm]
0.200 [5.1mm]
0.040 [1.1mm]
0.130 [3.3mm]
L-65402-280-140-HS
Yellow Class B
Figure 3
0.280 [7.1mm]
0.200 [5.1mm]
0.040 [1.1mm]
0.140 [3.6mm]
L-65402-280-150-HS
Yellow Class B
Figure 3
0.280 [7.1mm]
0.200 [5.1mm]
0.040 [1.1mm]
0.150 [3.8mm]
L-65402-280-160-HS
Yellow Class B
Figure 3
0.280 [7.1mm]
0.200 [5.1mm]
0.040 [1.1mm]
0.160 [4.1mm]
L-65402-280-170-HS
Yellow Class B
Figure 3
0.280 [7.1mm]
0.200 [5.1mm]
0.040 [1.1mm]
0.170 [4.3mm]
L-65402-280-180-HS
Yellow Class B
Figure 3
0.280 [7.1mm]
0.200 [5.1mm]
0.040 [1.1mm]
0.180 [4.6mm]
L-65402-280-190-HS
Yellow Class B
Figure 3
0.280 [7.1mm]
0.200 [5.1mm]
0.040 [1.1mm]
0.190 [4.8mm]
L-65402-280-200-HS
Yellow Class B
Figure 3
0.280 [7.1mm]
0.200 [5.1mm]
0.040 [1.1mm]
0.200 [5.1mm]
L-65403-185-120-HS
Red Class B
Figure 3
0.185 [4.7mm]
0.105 [2.7mm]
0.020 [0.5mm]
0.120 [3.0mm]
L-65403-185-130-HS
Red Class B
Figure 3
0.185 [4.7mm]
0.105 [2.7mm]
0.020 [0.5mm]
0.130 [3.3mm]
L-65403-185-140-HS
Red Class B
Figure 3
0.185 [4.7mm]
0.105 [2.7mm]
0.020 [0.5mm]
0.140 [3.6mm]
L-65403-185-150-HS
Red Class B
Figure 3
0.185 [4.7mm]
0.105 [2.7mm]
0.020 [0.5mm]
0.150 [3.8mm]
L-65403-185-160-HS
Red Class B
Figure 3
0.185 [4.7mm]
0.105 [2.7mm]
0.020 [0.5mm]
0.160 [4.1mm]
L-65403-185-170-HS
Red Class B
Figure 3
0.185 [4.7mm]
0.105 [2.7mm]
0.020 [0.5mm]
0.170 [4.3mm]
L-65403-185-180-HS
Red Class B
Figure 3
0.185 [4.7mm]
0.105 [2.7mm]
0.020 [0.5mm]
0.180 [4.6mm]
L-65403-185-190-HS
Red Class B
Figure 3
0.185 [4.7mm]
0.105 [2.7mm]
0.020 [0.5mm]
0.190 [4.8mm]
L-65403-185-200-HS
Red Class B
Figure 3
0.185 [4.7mm]
0.105 [2.7mm]
0.020 [0.5mm]
0.200 [5.1mm]
L-65403-210-120-HS
Red Class B
Figure 3
0.210 [5.3mm]
0.130 [3.3mm]
0.020 [0.5mm]
0.120 [3.0mm]
L-65403-210-130-HS
Red Class B
Figure 3
0.210 [5.3mm]
0.130 [3.3mm]
0.020 [0.5mm]
0.130 [3.3mm]
L-65403-210-140-HS
Red Class B
Figure 3
0.210 [5.3mm]
0.130 [3.3mm]
0.020 [0.5mm]
0.140 [3.6mm]
L-65403-210-150-HS
Red Class B
Figure 3
0.210 [5.3mm]
0.130 [3.3mm]
0.020 [0.5mm]
0.150 [3.8mm]
L-65403-210-160-HS
Red Class B
Figure 3
0.210 [5.3mm]
0.130 [3.3mm]
0.020 [0.5mm]
0.160 [4.1mm]
L-65403-210-170-HS
Red Class B
Figure 3
0.210 [5.3mm]
0.130 [3.3mm]
0.020 [0.5mm]
0.170 [4.3mm]
L-65403-210-180-HS
Red Class B
Figure 3
0.210 [5.3mm]
0.130 [3.3mm]
0.020 [0.5mm]
0.180 [4.6mm]
L-65403-210-190-HS
Red Class B
Figure 3
0.210 [5.3mm]
0.130 [3.3mm]
0.020 [0.5mm]
0.190 [4.8mm]
L-65403-210-200-HS
Red Class B
Figure 3
0.210 [5.3mm]
0.130 [3.3mm]
0.020 [0.5mm]
0.200 [5.1mm]
L-65403-240-120-HS
Red Class B
Figure 3
0.240 [6.1mm]
0.160 [4.1mm]
0.020 [0.5mm]
0.120 [3.0mm]
L-65403-240-130-HS
Red Class B
Figure 3
0.240 [6.1mm]
0.160 [4.1mm]
0.020 [0.5mm]
0.130 [3.3mm]
L-65403-240-140-HS
Red Class B
Figure 3
0.240 [6.1mm]
0.160 [4.1mm]
0.020 [0.5mm]
0.140 [3.6mm]
L-65403-240-150-HS
Red Class B
Figure 3
0.240 [6.1mm]
0.160 [4.1mm]
0.020 [0.5mm]
0.150 [3.8mm]
L-65403-240-160-HS
Red Class B
Figure 3
0.240 [6.1mm]
0.160 [4.1mm]
0.020 [0.5mm]
0.160 [4.1mm]
L-65403-240-170-HS
Red Class B
Figure 3
0.240 [6.1mm]
0.160 [4.1mm]
0.020 [0.5mm]
0.170 [4.3mm]
L-65403-240-180-HS
Red Class B
Figure 3
0.240 [6.1mm]
0.160 [4.1mm]
0.020 [0.5mm]
0.180 [4.6mm]
L-65403-240-190-HS
Red Class B
Figure 3
0.240 [6.1mm]
0.160 [4.1mm]
0.020 [0.5mm]
0.190 [4.8mm]
L-65403-240-200-HS
Red Class B
Figure 3
0.240 [6.1mm]
0.160 [4.1mm]
0.020 [0.5mm]
0.200 [5.1mm]
L-65403-250-120-HS
Red Class B
Figure 3
0.250 [6.3mm]
0.170 [4.3mm]
0.020 [0.5mm]
0.120 [3.0mm]
L-65403-250-130-HS
Red Class B
Figure 3
0.250 [6.3mm]
0.170 [4.3mm]
0.020 [0.5mm]
0.130 [3.3mm]
L-65403-250-140-HS
Red Class B
Figure 3
0.250 [6.3mm]
0.170 [4.3mm]
0.020 [0.5mm]
0.140 [3.6mm]
L-65403-250-150-HS
Red Class B
Figure 3
0.250 [6.3mm]
0.170 [4.3mm]
0.020 [0.5mm]
0.150 [3.8mm]
L-65403-250-160-HS
Red Class B
Figure 3
0.250 [6.3mm]
0.170 [4.3mm]
0.020 [0.5mm]
0.160 [4.1mm]
L-65403-250-170-HS
Red Class B
Figure 3
0.250 [6.3mm]
0.170 [4.3mm]
0.020 [0.5mm]
0.170 [4.3mm]
L-65403-250-180-HS
Red Class B
Figure 3
0.250 [6.3mm]
0.170 [4.3mm]
0.020 [0.5mm]
0.180 [4.6mm]
L-65403-250-190-HS
Red Class B
Figure 3
0.250 [6.3mm]
0.170 [4.3mm]
0.020 [0.5mm]
0.190 [4.8mm]
L-65403-250-200-HS
Red Class B
Figure 3
0.250 [6.3mm]
0.170 [4.3mm]
0.020 [0.5mm]
0.200 [5.1mm]
L-65403-280-120-HS
Red Class B
Figure 3
0.280 [7.1mm]
0.200 [5.1mm]
0.020 [0.5mm]
0.120 [3.0mm]
L-65403-280-130-HS
Red Class B
Figure 3
0.280 [7.1mm]
0.200 [5.1mm]
0.020 [0.5mm]
0.130 [3.3mm]
L-65403-280-140-HS
Red Class B
Figure 3
0.280 [7.1mm]
0.200 [5.1mm]
0.020 [0.5mm]
0.140 [3.6mm]
L-65403-280-150-HS
Red Class B
Figure 3
0.280 [7.1mm]
0.200 [5.1mm]
0.020 [0.5mm]
0.150 [3.8mm]
L-65403-280-160-HS
Red Class B
Figure 3
0.280 [7.1mm]
0.200 [5.1mm]
0.020 [0.5mm]
0.160 [4.1mm]
L-65403-280-170-HS
Red Class B
Figure 3
0.280 [7.1mm]
0.200 [5.1mm]
0.020 [0.5mm]
0.170 [4.3mm]
L-65403-280-180-HS
Red Class B
Figure 3
0.280 [7.1mm]
0.200 [5.1mm]
0.020 [0.5mm]
0.180 [4.6mm]
L-65403-280-190-HS
Red Class B
Figure 3
0.280 [7.1mm]
0.200 [5.1mm]
0.020 [0.5mm]
0.190 [4.8mm]
L-65403-280-200-HS
Red Class B
Figure 3
0.280 [7.1mm]
0.200 [5.1mm]
0.020 [0.5mm]
0.200 [5.1mm]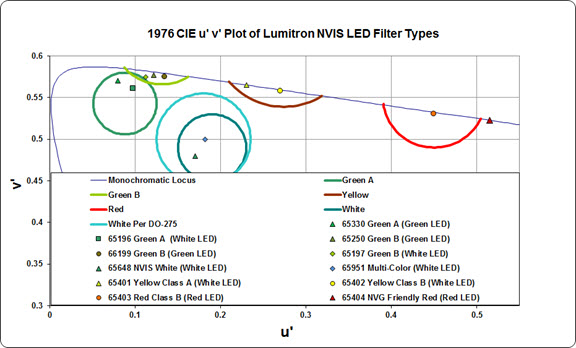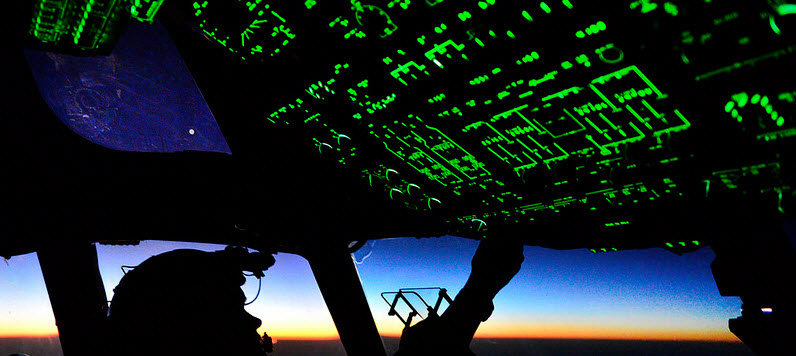 Ordering Information
L-65xxx-xxx-xxx Designates an optical filter for light emitting diodes (LED)
L-65196-xxx-xxx The next three numbers designate the filter color per the Color Table (L-65196 = NVIS Green A)
L-65196-185-xxx The middle numbers call out the Outside Diameter (L-65196-185-xxx = Ø0.185 [4.7] Monolithic)
L-65196-185-160 – The last three numbers designate the Overall Length D Dimension per the Length Table (160 = 0.160 [4.1mm])
Example Figure 1:  L-65196-185-160 is a Monolithic NVIS Green A ring filter , Ø 0.185 [4.7] x 0.160 [4.1mm]
Example Figure 2:  L-65196-185-160-D is a Monolithic Dome NVIS Green A ring filter , Ø 0.185 [4.7] x 0.160 [4.1mm]
Example Figure 3:  L-65196-185-160-HS is a NVIS Green A ring filter with Heat Sink , Ø 0.185 [4.7] x 0.160 [4.1mm]
PLEASE NOTE: Custom ring filters per customer dimensional specifications are available. Contact Lumitron with your requirements.
Application Notes
PolyVision optical filters are subject to the following thermal constraints:
1. Intermittent Use Temperature: 190C
2. Extended Use Temperature: 120C
Table Notes
Dimensions are in inches [mm].  Part Number Table can be sorted by clicking column headers. Use search window to customize table output, and to create or confirm valid part numbers.

Lighting...Your Way!
Call 908.508.9100 or email us at sales@lumitron.com with your product questions or to place an order.