SMD Type LEDs in Aviation and Instrument and Panel Colors
Complimentary to chromaticity coordinates called out in SAE-AS25050 and other aerospace lighting standards used in integrally illuminated aircraft instruments and panels.

MAIN FEATURES
Filtered color emission designed to be complimentary to chromaticity coordinates called out in SAE-AS25050
Monolithic construction – filtered light from both top and side walls
Dimensions below are typical and may vary depending on color, design, and application requirements.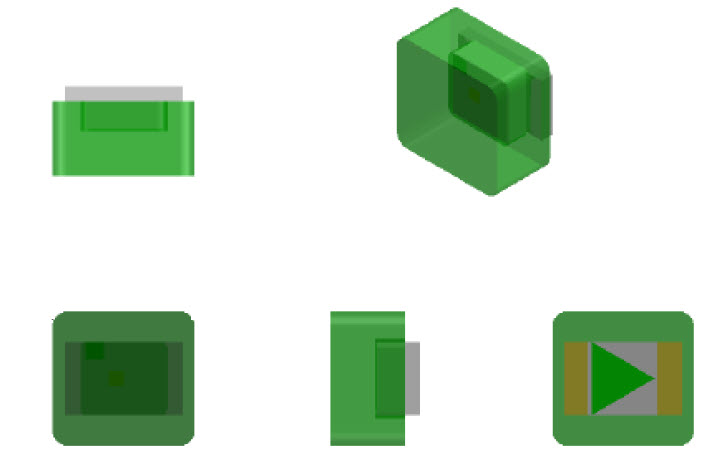 Ordering Information
Use the Color Table to select the color code. Use the Config Table to select assembly package size. Example: L-51200-R0603-003 is an Aviation Red LED. Available in tape and reel for pick-and-place installation. Reflow soldering recommended. Suitability of soldering methods must be determined by the user.
Contact Us Today For Prompt Service
Call 908.508.9100 or Email us today to place orders or with product questions.