Computer Numerically Controlled (CNC) Production of Lighting Components and Optical Filters
We are committed to providing high quality optical lighting components delivered when you need them and at a reasonable cost.
Precision CNC production of optical filters designed specifically for spectral filtering of various LEDs and subminiature lamps is our specialty. Since we control production in-house we have shorter lead times and virtually infinite design flexibility to meet your application requirements.
Our goal is to serve the display industry by providing precision lighting and optical components that add value to your illuminated products.
Our experience in lighting, optics, and manufacturing allow us to offer lighting components that meet the tight military and commercial specifications the aerospace and defense industries demand.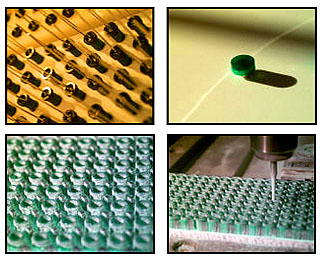 Lighting...Your Way!
Call 908.508.9100 or email us at sales@lumitron.com with your product questions or to place an order.