T-3 1/4 (10 mm) NVIS Dual Polarity BA9s Miniature Bayonet Based LED Lamps
NVG Compatible & NVIS Compliant per Mil-L-85762A and MIL-STD-3009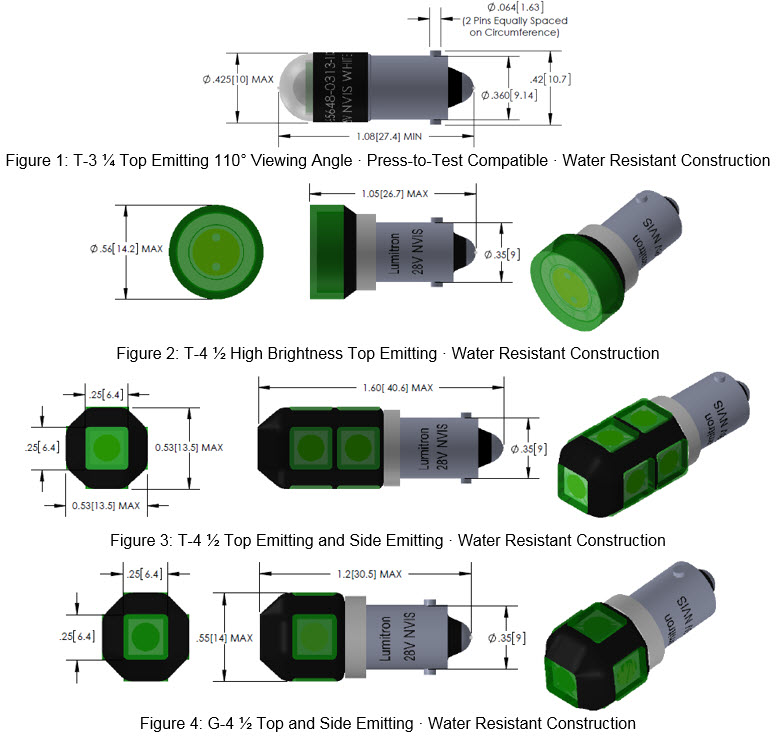 MAIN FEATURES 
Dimensionally compatible with MS25231 (313 type lamps) and MIL/L/6363/9.
Available in both top and side light emitting configurations.
Low power consumption.
Shock and vibration resistant.
Built-in, current-limiting resistor.
Dual polarity circuitry.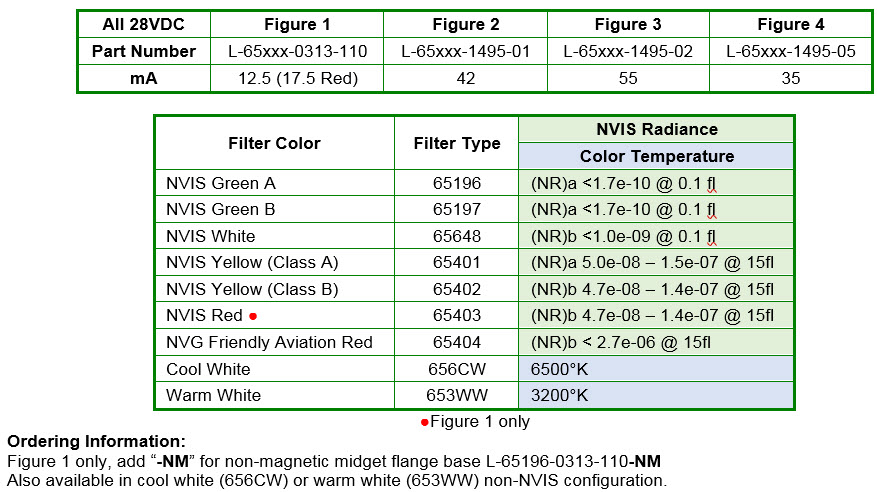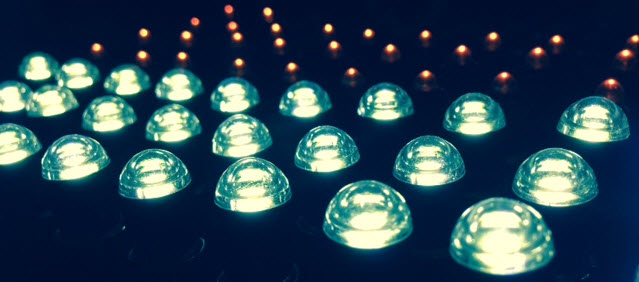 Ordering Information:
Figure 1 only, add "-NM" for non-magnetic midget flange base L-65196-0313-110-NM.
Also available in cool white (656CW) or warm white (653WW) Non-NVIS configuration.